Artificial Intelligence (AI) is one of the most exciting trends in hospitality.
NB: This is an article from Cendyn, one of our Expert Partners
In fact, Wyndham Resort recently named AI call centers as one of the top 3 technology trends at this year's EY Hospitality Conference. Between online chatbots that can answer basic hotel questions to AI that can take over reservations at your call center, integrating Artificial Intelligence (AI) into your hotel or casino operations can streamline operational efficiencies and cut down on costs, which comes at a crucial time for hospitality.
Subscribe to our weekly newsletter and stay up to date
While leisure and even group travel is already rebounding to pre-2020 levels, the entire industry is still dealing with significant staffing shortages. These circumstances are forcing hoteliers to do more with less, and technology can help fill in those gaps without sacrificing quality or the guest experience.
What is conversational AI?
The most popular form of conversational AI is an online chat option that is powered by artificial intelligence. Chatbots have been gaining popularity on the consumer level for several years, with a 2020 survey finding that 85% of consumers worldwide would like to message with brands, up from 65% the year before.
The implementation of conversational AI has increased dramatically since the beginning of the pandemic. Companies across various industries from retail eCommerce to healthcare services have turned to these solutions for first-line customer service questions and requests. Poly AI, for example, developed a hospitality chatbot designed to answer simple, common questions for on-site hotel guests, such as what time the pool opens or handling requests for extra towels. Just like the name implies, these bots chat in conversational English and are designed to respond as naturally as possible to a given set of circumstances, freeing up live staff to handle the hands-on aspects of hotel operations. Chatbots also have the ability to communicate in multiple languages, which can be a huge bonus for properties that consistently book international guests.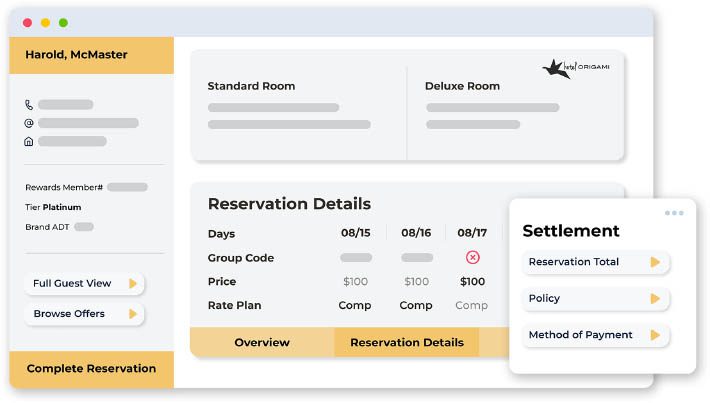 The benefits of call centers with AI integrations
Integrating Conversational AI into your hotel or casino call center is a natural progression of this technology. Launched in summer 2022, Cendyn's new AI Call Center integration was created in coordination with Poly AI to provide hotel properties with the ability to reduce call wait times and create a streamlined system for new bookings, with additional benefits for loyalty members.
The main drivers of this new feature are designed to:
Reduce labor costs and training requirements caused by the high staff turnover.
Beyond the initial investment in the technology, the service can streamline operational costs and even allow call centers to offer additional booking opportunities beyond the typical open hours that previously required an in-person team.
Bypass labor shortages due to the pandemic
While the AI is not designed to replace your entire call center or front desk teams, it can significantly reduce the volume of reps needed and allow those employees to give their full attention to more complex reservations or other operational needs while the chatbot answers questions about when the pool opens, restaurant hours and so on.
Eliminate the hold times that result in frustrating consumer experiences
Unlike people, the bots can handle numerous callers dialing into the system simultaneously, eliminating the long waits and hold times that often force potential guests to hang up and try again later or move on to another potential destination.
In addition to the higher-level benefits listed above, Cendyn's specific solution, which integrates Pegasus CRS call center APIs with PolyAI technology, will go even further in subsequent iterations.
Robotically handle all new reservations
The application is designed to handle any and all aspects of completing a new reservation with upcoming CRS to PMS integrations that will also allow the AI to handle reservation modifications and cancellations.
Additional benefits for loyalty members
Beyond being able to access the member's information to complete the booking, the AI is also trained to ask for loyalty member information if the caller does not automatically provide their details and can also identify any special offers or comps that the member qualifies for. This is a major development for the industry as many current casino set-ups do not allow loyalty members to book these special offers or comps on their own.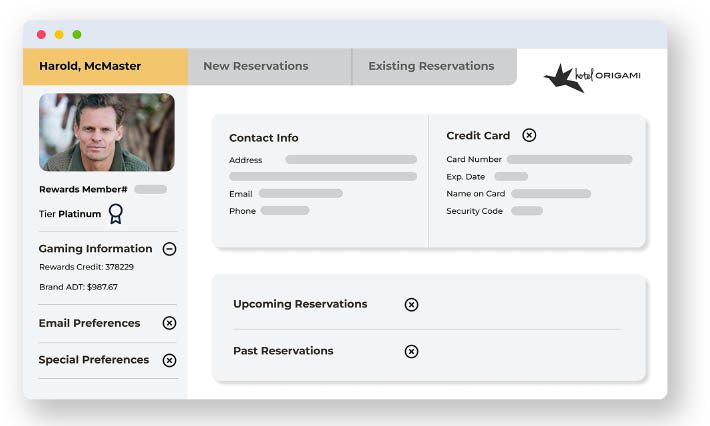 When it comes to AI and hospitality, the future is bright. The technology coming to market has the potential to solve some of the industry's most pressing issues concerning staff shortages and training. With conversational AI solutions for call center reservations, housekeeping requests and more, hotel and casinos can streamline operations while allowing in-person associates to concentrate on improving the on-property guest experience and creating memorable moments that keep those guests coming back again and again.