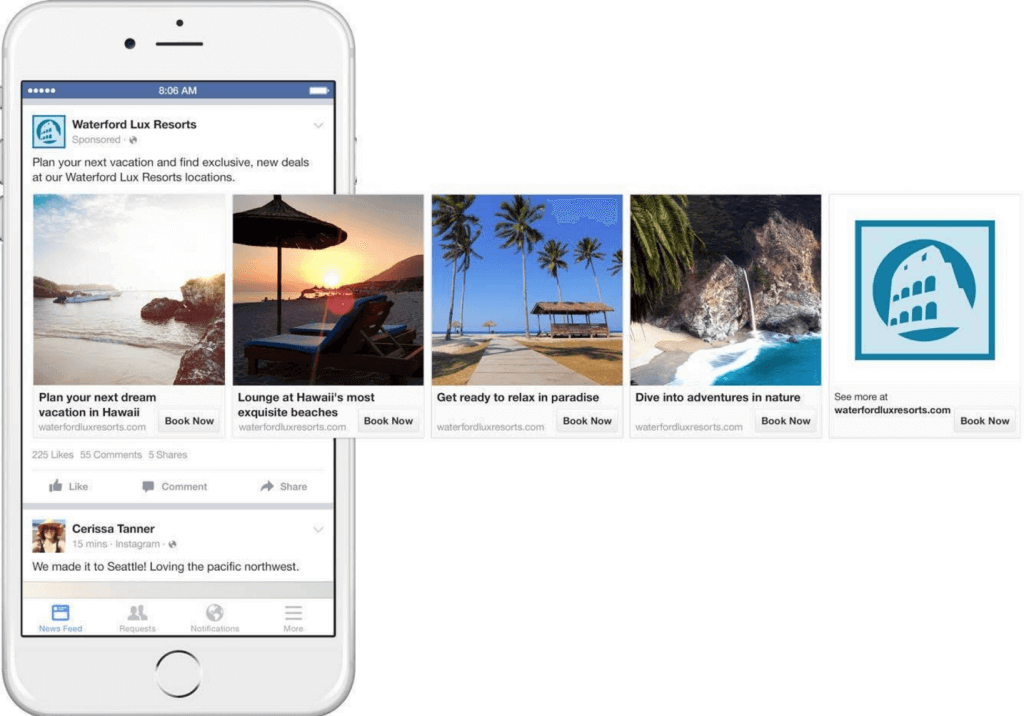 With a portfolio of iconic properties, including New York's The Plaza, The Savoy in London, and the Banff Springs in Alberta, Fairmont has cultivated a reputation for excellence. And while the properties are exquisite, Fairmont's commitment to quality and a superior guest experience is what makes it a leader in global hospitality.
Fairmont wanted to create a better experience for people researching hotels as well — and set their sights on using Facebook to reach potential guests with lower-funnel, dynamic retargeting efforts. Fairmont initially managed Facebook ads in-house, but with frequent changes and expanding complexities of the Facebook ads platform, the team began looking externally for expertise in setting up a range of new tests and optimizing campaigns to expand on their results.
A long-time Sojern partner, Fairmont was already familiar with Sojern's team of experts, rich set of traveler audience profiles and path-to-purchase insights, and consistency in delivering new bookings. "One of our favorite things about partnering with Sojern is the team. They are willing to test and try new things, fully transparent, and always go the extra mile to help us," said Chris Georgas, Manager Digital Marketing FRHI Hotels & Resorts. So, when they were looking for someone to manage their Facebook efforts, they knew Sojern was ideally equipped.
Sojern prepares for success with Facebook DAT
Sojern used Facebook's original e-commerce product, Dynamic Ads, to set benchmarks for Fairmont in the spring of 2016. Through Dynamic Ads, Sojern re-engaged with users on Facebook who had been to the Fairmont site but never converted. Although Sojern yielded favorable results compared to previous retargeting initiatives, Dynamic Ads was and remains an offering for retail, and isn't equipped to support the complex needs of a travel marketer.
Consider the differences between a regular retail purchase and booking travel.