Booking.com's latest promotional vehicle – Flash Deals for hotels – aims to give customers discounts on participating hotels as demand picks up.
NB: This is an article from Triptease
As ever, what might sound like good news for customers is likely to have painful repercussions for hotels.
These Flash Deals will take place every two weeks on fixed days, lasting for 36 hours. Customers will get 30% off a selected room and rate and have until August 2022 to use their discounted stay.
Subscribe to our weekly newsletter and stay up to date
This is a classic case of 'hidden commission' for hotels. Let's say you have a room available for $100. If you sign up for Flash Deals, that room will then sell for $70, minus an average commission rate of 20%, which would be $14. So that room ultimately earns you $56. That's like paying a 44% commission. The more you rely on OTA promotions, the more you lock your hotel into sky high commission rates for life.
While programs like these can drive up demand – and will likely feel very tempting to hoteliers who have struggled with empty hotels and seemingly endless uncertainty for the past 18 months – this certainly isn't the only option available for boosting bookings as travel demand returns.
In fact, hoteliers should think carefully about the longer term implications of signing up to Booking.com's Flash Deals. With Booking.com's typical cancellation rates close to 60%, it's fair to assume that this number could significantly increase when customers are booking spontaneous hotel stays in response to an unexpected 30% discount.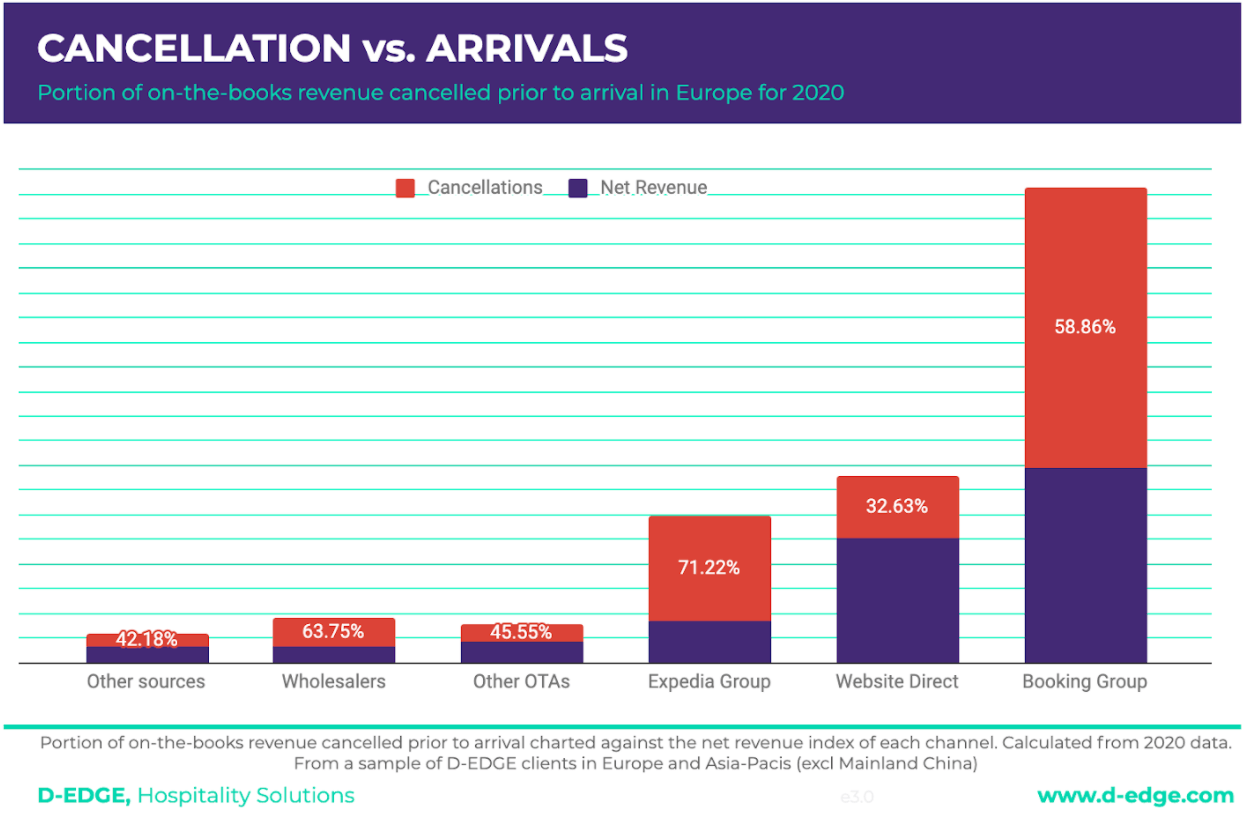 What does that mean for your hotel? You'll have damaged your own rate parity strategy while simultaneously helping Booking.com to continue to build their 'we are cheapest' brand. So while the short term benefits might look very appealing right now, there's potential to cause real pain for your hotel further down the road.
Pramodh Chukkapalli, Cluster Director of Revenue Managment at Pullman & Mercure Maldives, told us that 'all the major international chains prefer rate parity. Public direct and indirect rates should be the same. Therefore a flash sale only on Booking.com undermines the whole public distribution system.'
He explained that 'If you are going to allow flash sales on all the distribution systems then it becomes another BAR-discount rate with no value in the long run either for Booking.com or for the hotel. It is the same thing as trying to take the market share through a different rate.'
When should hotels use OTA flash sales?
There's no denying that OTAs can be helpful in terms of providing wider brand exposure – particularly for small, independent hotels who may lack the budget for large scale marketing campaigns. But while using an OTA flash sale can drive up incremental revenue for hotels, is it really worth the potential long term damage to your parity status and brand?