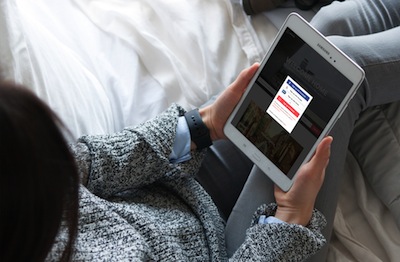 Online travel agency Priceline and home-sharing service Airbnb have higher valuations than any hotel chain, according to a new report by L2.
Over the last five years, the market share of the top 10 luxury hoteliers has remained stagnant at 27 percent but home-sharing platforms could offer a future threat to the business. As such services attract tomorrow's luxury consumer and OTAs eat away at margins, hotels must focus on superb digital platforms and unique experiences.
"Airbnb valuation is more a reflection of a disruptive business model which investors view as high potential," said Sam Lee, study lead at L2 Inc. "If they were just another hotel business their valuation would be similar to the other hotels or probably even lower because there revenues are much lower at this point.
"But this is something that's going on in the industry that's worth noting and a potential future threat," he said. "Airbnb's customers are mainly younger millennial consumers who are more digitally savvy and more budget-conscious.While they may not be the primary target for luxury hotels right now, they represent future growth.
"Where are these consumers going to go, what hotels are they going to go to in five years or 10 years when they actually do make more money? So how are you going to be relevant to them and get their loyalty?"
Fighting disruption Presently, acquisition is one of the key ways hotels are fighting back. Marriott International will soon acquire Starwood Hotels & Resorts for $14.4 billion and AccorHotels has purchased both Fairmont for $2.9 billion and One Fine Stay, a home-sharing service with more upscale properties than Airbnb, for an additional $168 million.
While AccorHotels' purchase of One Fine Stay reflects an awareness of the future threat home-sharing services, which currently pillage more from down-market than luxury hotels, pose to the industry.
Home-sharing services and OTAs both appeal to digitally-savvy, younger natives, meaning that hotels must appeal to these consumers on digital and mobile platforms. L2 estimates that mobile bookings will result in $95 billion of revenue in 2019, up from $32 billion in 2014, while desktop sales drop ever-so-slightly as consumers book on mobile instead.
To wrangle the young affluents of 2019 and beyond, luxury brands must offer content that will drive consumers to brand sites and apps rather than to OTAs. The fee imposed by online travel agencies, an average of 20 percent according to L2, has eroded the margins of luxury hotels while also offering consumers a one-stop-shop for online booking, making bookings through a brand platform particularly important.
Marriott was the sole brand to achieve "genius status" for its digital IQ, with Hilton right behind and Mandarin Oriental in third place with 132. Mandarin Oriental's integration of user-generated content, the visibility of the He's a Fan/She's a Fan campaign across all platforms and the "best-in-class mobile site."
The Ritz-Carlton ranked sixth with a score of 127 owing to its responsive Web site and social media engagement. Waldorf Astoria ranked eighth, Fairmont, Four Seasons, Shangri-La and St. Regis tied for ninth, and Le Meridien ranked 13th, a mere two IQ points behind Waldorf Astoria.
Read rest of the article at: Luxury Daily