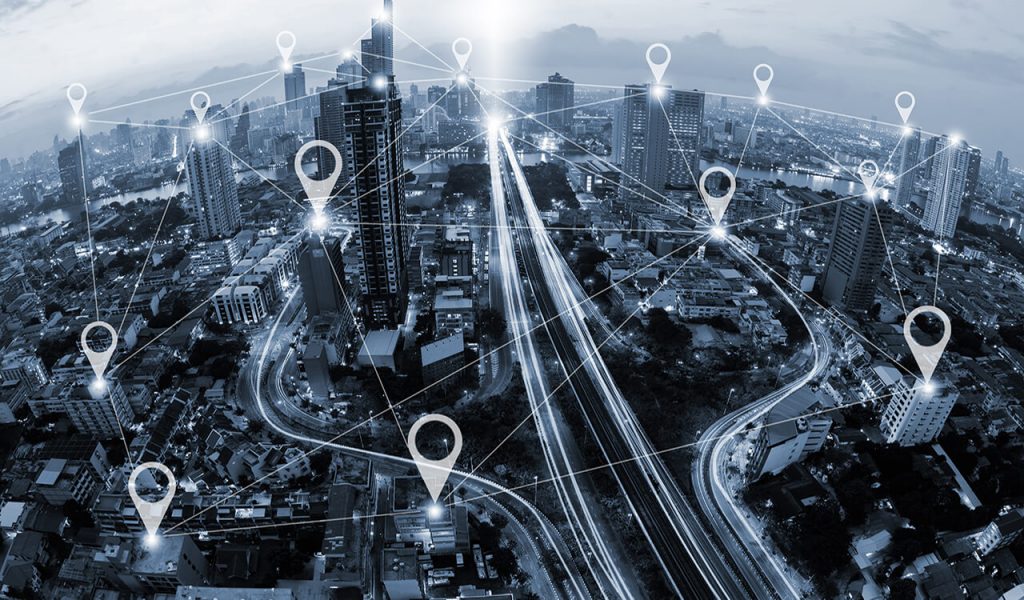 The hospitality industry was among those that suffered the most because of the COVID-19 pandemic.
NB: This is an article from AltexSoft
In April 2020, hotel occupancy in the US dropped to its lowest level ever — a dismal 24.5 percent. The annual average was roughly 44 percent, which means that more than half of the hotel rooms were empty during the whole year.
To survive the crisis, hoteliers have to take measures, i.e., prioritize cleaning procedures, adopt contactless technologies — and reconsider their distribution strategy. Listing your property in metasearch websites and investing in a marketing campaign can help increase visibility and attract more direct bookings.
We've already described the main distribution channels: GDSs, OTAs, and bed banks. In this article, we will explain what metasearch engines are, how they work, and how hotels can connect to main platforms and get the most out of this partnership. The article is addressed mainly to hotel managers, but we're sure OTA representatives can also find some useful information on metasearch management.
What is a metasearch engine?
Metasearch engines are tools that send search queries to many different sources, aggregate results, and organize them in a ranked list. The main task of such platforms is to present the maximum number of options available on the market, so that a user can compare them and make an informed choice.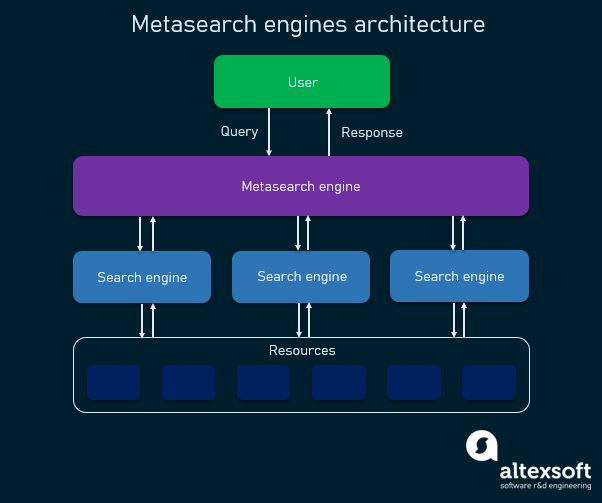 In the hospitality industry, it means that the hotels' inventory, rates, and availability are pulled from their own websites and/or OTAs they work with and displayed in one place. Potential guests can conveniently check prices, view pictures, and read descriptions and reviews without having to browse through numerous travel platforms.
For hotels and OTAs, the main benefit of partnering with metasearch engines is increased online presence and customer reach. According to the Eye for Travel survey, 94 percent of travelers use metasearch sites to compare hotel rates. Another advantage is receiving your guests' contact information, which doesn't happen when your bookings are made through an OTA.
Below is an interesting illustration by Mirai of how the breakdown of hotels' marketing investments changed over just a few years. They compare hotels' total spendings on classic advertising in such metasearch engines as Google and Bing to total investments in partnering with industry-specific metasearch platforms (Google Hotel Ads, TripAdvisor, Trivago, etc.).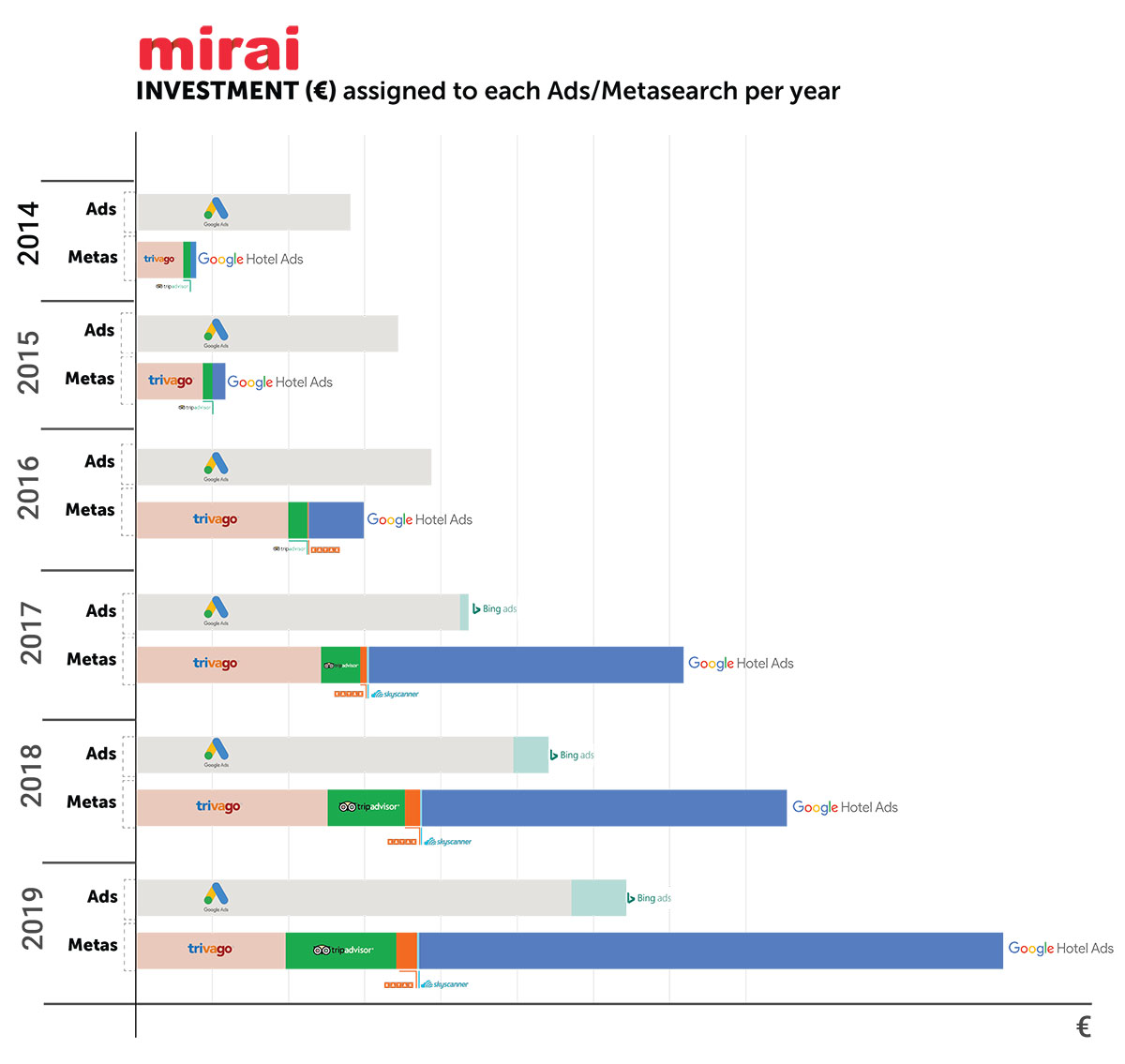 To get a better understanding of how metasearch engines work, let's first discuss how they make money.
Metasearch cost models
Metasearch engines get their revenue from advertising. In the classic scenario, they don't handle bookings, but instead redirect users to partner websites to complete transactions. So, their typical cost model is CPC (cost per click), or PPC (pay per click). This means a hotel is charged every time the ad is clicked and redirection occurs. This model doesn't guarantee return and creates expenses before revenue but gives maximal flexibility and control over spendings as it can be frequently updated. Here's how it works.