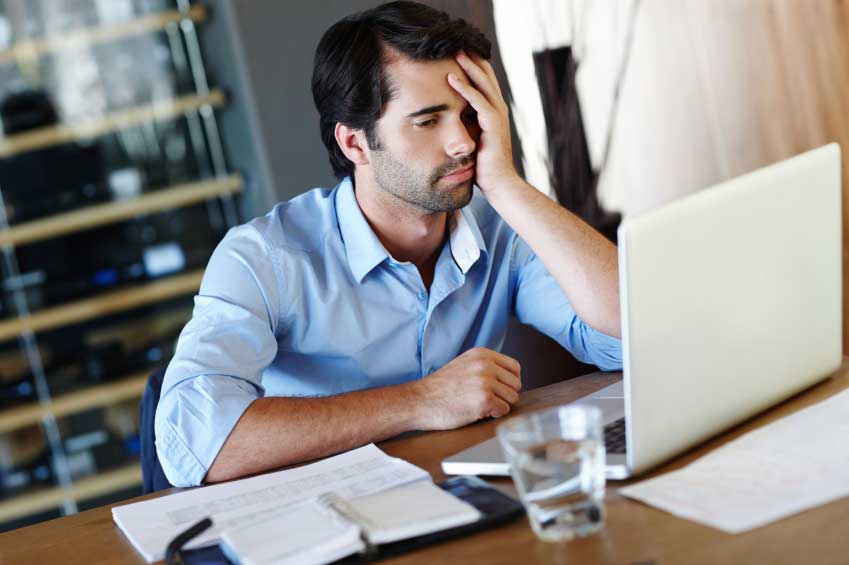 The events of 2020 have levelled the playing field for hotels across the industry.
NB: This is an article from Hotelogix
Implementing a strong hotel marketing strategy is crucial now more than ever. According to a recent study by HubSpot, 70% of businesses are investing in a digital marketing strategy.
Subscribe to our weekly newsletter and stay up to date
In this age of technology, intuitive and relevant hotel promotion should be the centre of your hotel's marketing strategy. Marketing your hotel helps increase its reach, attract more guests, and boost hotel revenue. However, despite these advantages, only a few hotels have a well-planned marketing strategy in place. As for the others – they end up making avoidable mistakes that cost them their reputation and business.
While we have previously discussed the best practices in hotel marketing, let's now look at a few common marketing mistakes.
#1 No Concrete Hotel Marketing Strategy
Digital marketing is one of the most fruitful ways to generate sales. But, most companies make the mistake of marketing in hospitality without an actual plan. With no prior experience, research or consistency, hotel promotion efforts can yield minimal to no profits.
The first step to getting your hotel marketing campaigns right is to make a plan. Include the six main pillars of marketing in hospitality- content marketing, advertorials, pay-per-click ads, search engine optimization, social media marketing, and email marketing. Use the appropriate tools to find and reach your audience, and create a strong brand presence online. Marketing your hotel on social media can be tricky. Make use of the data available before big decisions and remember to learn from the mistakes of others.
#2 Marketing Based on Discounts Alone
Offering uncontrolled discounts may attract more customers but it will also bring down your brand value. This will eventually lead to greater losses. For a successful online hotel marketing campaign, you provide value while staying relevant. Start with offering valuable content – insights on local tourist sites, current affairs related to your area, and travel trends. You can further enhance guest relations by providing value-added services and amenities during their stay.
Additionally, create a pricing strategy based on competitor analysis and market research. You need to redefine your hotel marketing strategy to make guests want to choose your hotel over your competitors.
#3 All Talk and No Delivery
Hoteliers sometimes use flashy marketing gimmicks to get ahead of their competitors. This often has a backlash in the form of disappointed customers. Avoid flashy offers like free drinks, free vouchers, extravagant meals, or event passes and focus on getting the basics right first. Stay true to the amenities in your hotel – address guest needs that your hotel can provide and aim to give them a more personalized stay. Train staff to be friendly and respectful. This quality service will go a long way in improving guest satisfaction.
#4 No Social Media Life
94% of businesses use their social media platforms to find customers and generate sales (SEMrush). So, when you're not building an online presence it's as good as giving away money to your competitors.
Inconsistency in posting or irrelevant content can have severe repercussions on your brand image. Hotel social media marketing needs to be consistent (post at least 2 to 3 times a day), engaging and interactive. Responding to comments, polls and messages create positive guest expectations. If you think you don't have enough time to manage posts, you can also automate them using tools like Hootsuite and Buffer.
#5 Not Responding to Guest Feedback
Regardless of the type of review, engage with your guests online. Actively ask for guest feedback and reply to them to make guests feel appreciated. Upon receiving positive reviews- you can use them to further improve your marketing efforts. After all, there is no better marketeer than a guest with a great stay experience. Even with critical reviews, a quick and polite response will help let potential guests know that their experience is important to you. And with this small act, you are building more trust in your brand.
Engaging with guests online is also a great way to understand their expectations. You can make changes to your service delivery or improve your hotel to be more successful.
#6 Not Treating Your Staff Respectfully
Your staff is your hotel. Unhappy or unsatisfied staff may not directly impact your marketing efforts, but they can indirectly influence guest experiences with your hotel. Distraught staff may adopt a stand-offish attitude, or be apathetic towards your guests. On the other hand, happy staff would strive to do their best to uphold the ideals of the hotel that they work for.
Train your staff, provide them with ample opportunity for growth, treat them well, be empathetic to their needs.
Remember, it's a tough and uncertain time and your staff is the first point of contact with your guests. Empower them to make quick decisions on behalf of your hotel- a user-friendly PMS like Hotelogix will give them the option to make discounts, allowances, give complimentary services and more within a single dashboard. After all, human interaction is the key to successful hotels.
Conclusion
You don't always have to learn from your own mistakes. Damage to a brand's reputation can sometimes be irreversible, and it's important to learn how to do things right from the get-go. Creating marketing strategies for hotels can be tricky, however, with the right technology and support, this too can be easily achieved.