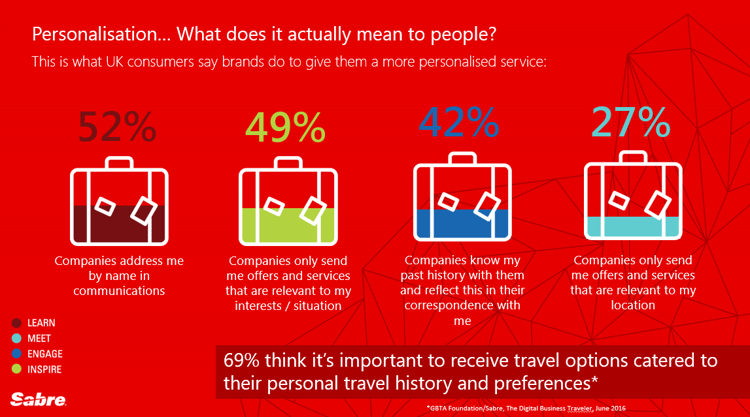 Hoteliers are hearing it from industry leaders constantly, in order to remain relevant in the changing hospitality industry, it's time to 'personalise' the guest experience. But what does this actually mean? And where and how do you start?
The hospitality industry is becoming increasingly data-driven, and is now dominated by online travel agents (OTAs) and disrupted by sharing economy hotel alternatives such as Airbnb, both of which have access to vast amounts of big and small data that allow them to analyse, segment and target their marketing and sales efforts to minute details, and personalise guest experience.
As a hotelier, ensuring that your property can mete out the same, or a better level, of personalisation (online and offline) is a key way to ensure that you remain competitive in this changing market context.
'Personalisation' is a broad term – the increasing amounts of data about individual people available publicly online and the tools to collect and manage this data mean that every industry now has the capacity to 'personalise' its offerings. Even strictly within the hospitality sphere, personalisation can be applied to a wide range of marketing and operational activities.
On a basic level, personalisation means understanding that each guest is an individual, and you are more likely to get positive reactions from them if you treat them as such; tailoring their experiences with your brand to meet their individual needs, wants and expectations. This applies to guests you have never met, who are browsing the web for a place to stay, just as much as it applies to Ms Jenkins, who visits your hotel every second month to attend business meetings.
Personalisation means knowing your guest – who they are, what they are interested in and what they want. You can collect this information and act upon it at various stages of the guest's interactions with your hotel.
Read rest of the article at GuestRevu