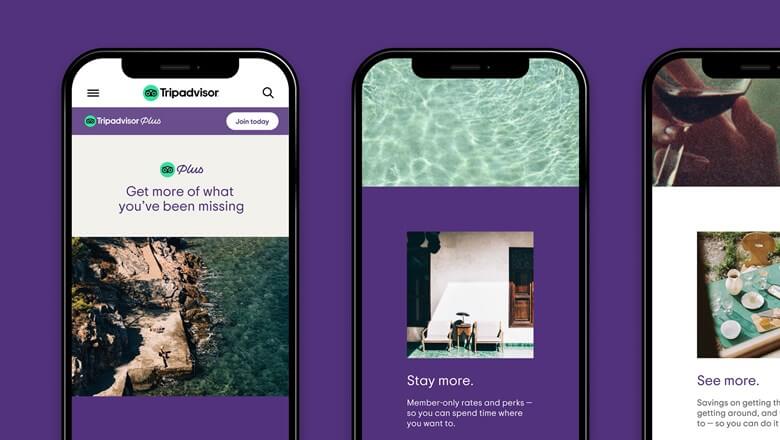 Halfway through 2021 we may still be amidst a global pandemic but that doesn't stop the giants of the travel industry moving forward.
NB: This is an article from SiteMinder
TripAdvisor has launched TripAdvisor Plus, a new annual subscription for travellers, along with four new connectivity partnerships allowing thousands of hotels to get involved in the program for the first time.
For guests it's an exciting experience, offering added value that can be likened to the services offered by Spotify or Netflix. For hotels it's an opportunity to sell more rooms and attract new customers in an innovative way.
Subscribe to our weekly newsletter and stay up to date
What is TripAdvisor Plus and how does it work?
TripAdvisor Plus is a subscription service for travellers to get exclusive rates and benefits at participating hotels. It's an annual membership that will cost travellers USD $100 with TripAdvisor noting this outlay could be saved on the first booking alone, making sign-up almost a fait accompli.
Guests are set to enjoy lower rates as well as a range of benefits and discounts such as bar/restaurant and spa vouchers, included extras such as breakfast, complimentary upgrades or tickets to local attractions, flexible check-in/out times and more.
Hotels which participate in the program will be able to offer guests exclusive perks, increasing their capability to win the booking of ready-to-buy travellers. While TripAdvisor will offer this initiative to hotels on a no-commission basis, hotels will need to offer a minimum 10% discount from BAR (Best Available Rate) and commit to offering value-added services.
Benefits of TripAdvisor Plus to your property
TripAdvisor Plus is a mutually beneficial program for guests and hotels, given that participating hotels will have a boosted chance of winning the bookings of members who have a very healthy appetite for travel. TripAdvisor states that Plus members will book further in advance, stay longer, and spend more.
Some other benefits your hotel should see include:
Increasing your hotel's visibility for travellers searching in your area, including Plus members
Unlocking a self-rewarding system of offering more value in return for higher rankings in organic search results
Utilising badges to stand out from your competition
Enjoy a new demand channel that enables you to give more value to your guests, with a free to join model
Stronger customer relationships given guests will be saving money on their booking with you and you get to keep the booking data to personalise future offerings
Tripadvisor has also stated hotels in the program receive up to 20% more clicks to their property page.
Will my hotel be eligible and how can I list on the program?
TripAdvisor Plus will be offered to a range of accommodation types and sizes, including small independent hotels, chains, and resorts. Initial acceptance will rely on a curated process to ensure guests are getting the best experience possible and that hotels suit location, ranking, and connectivity requirements.
Properties who boast a better than average ADR and are equipped with a prepared range of additional perks to offer will likely be looked upon favourably. The baseline for hotel discounts is 10% below the lowest available online rate, though TripAdvisor may suggest up to 15% to be more competitive than OTA offers.
Connectivity is currently offered via a selection of leading hotel technology providers including SiteMinder, Roiback, WebHotelier, Derbysoft, and select GDS providers.
TripAdvisor Plus is free to join and incurs no upfront costs on your part. If you think you should be included in the program, contact TripAdvisor or apply here.