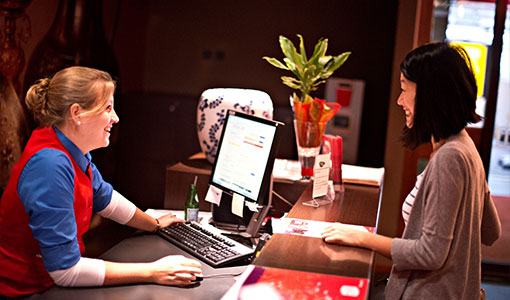 NB: This is an article by Brian Taylor, Digital Managing Director of Jaywing, via Travolution
With the full onslaught of winter upon us, it's natural that people find themselves dreaming of sunny beaches and short escapes. It therefore came as no surprise that TravelSupermarket relaunched its website at the start of this year, ahead of the January peak booking period.
The travel industry has evolved hugely over the last five years with fresh competition, tighter purse strings and an increased demand for digital. In fact, research from eMarketer, revealed that in 2015 148.3 million bookings were made online.
TravelSupermarket's new website has certainly prepared itself for this number to grow in 2016. The revamped site now claims to do far more than just price comparison, with editorial pages, videos and an 'ask the experts' section to guide customers through their path to purchase.
This move into a comprehensive site, offering more than simply price comparison, recognises how it's not only the look and feel of a website that entices customers, but other elements.
At first it may seem counter intuitive; surely by adding new sections to the website you are prolonging the path to conversion? However, how often do people simply log on and buy? Most of us are likely to do a little research first, be that shopping around for a great price or background research on the most relevant destinations.
TravelSupermarket has created a hub for all of this information, where not only can the consumer fall in love with a destination on the editorial page, but they can then click straight through to book that holiday.
Initiatives like this demonstrates how travel brands need to look deeper at how better to optimise the whole online experience in order to increase conversion rates and maximise revenue.
It is vital for travel companies to understand these differing moments of search and the journey that consumers take in order to heighten conversion rates and generate more meaningful conversions. A customer's online journey does not begin on a product landing page and it does not end in an order confirmation page.
VRO: the future of conversion
Conversion Rate Optimisation (CRO) has for many years led the way in tracking and quantifying the customer journey from the point they visit a website through to purchase. By analysing data on customer's browsing behaviour, marketers tailor the experience hoping to increase the likelihood of conversion in the future.
While CRO can help travel companies understand the time customers spend on a website or what they clicked on, there are now better ways to understand the efficiency of online channels by looking at the whole online customer journey through data insight, or Value Rate Optimisation (VRO.)
Read rest of the article at: Travolution