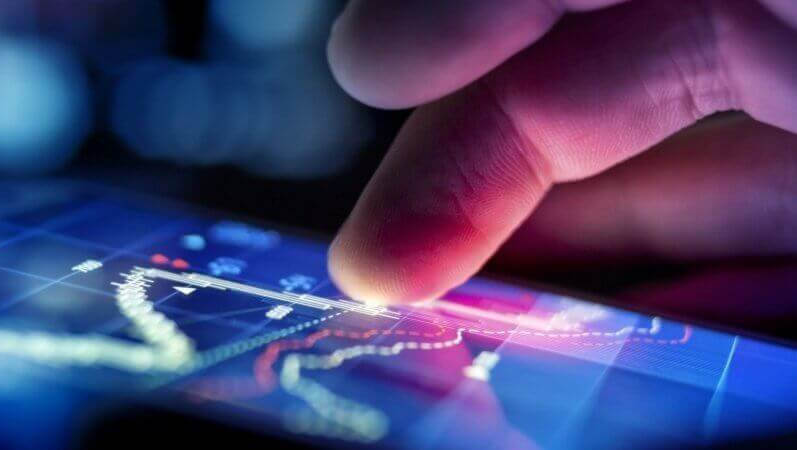 Prior to the pandemic, on-the-books data (OTB) was crucial for hotel commercial teams.
NB: This is an article from OTA Insight
Historical data and OTB helped with everything from forecasting, pricing and group quotes to decision making and strategising. During the pandemic both historical data and OTB data lost some of their predictive power, and it became harder to forecast trends due to ever changing travel restrictions and the resulting demand shifts.
Subscribe to our weekly newsletter and stay up to date
In order to adapt to shifting conditions and quickly respond to market conditions, commercial teams turned to top-of-funnel, forward-looking data. Forward-looking data started gaining importance because indicators such as travel intent, search pressure, flight data and the like reveal emerging market demand. However it was hard to know what was converting into bookings and for when, this is where OTB forward looking data comes into play.
Hoteliers leveraging OTB forward-looking data to form revenue strategies have a leg up on their competition and are able to benefit from uncharacteristic booking changes. Now, as we're seeing a return to normality, forward-looking market insights remain highly beneficial, but OTB data is also regaining importance to stay ahead of the market and competition.
As markets open up again, there is an opportunity to leverage your own as well as market OTB data to optimise your commercial strategy. Read on to discover how you can begin implementing this to counteract the pandemic's impact on your property.
What is OTB data?
OTB is one of the most commonly used acronyms in hotel revenue management. 'OTB' stands for on the books. Hoteliers use it when looking ahead to see how many rooms are booked at which rates for a given day. In short, it shows the current confirmed occupancy and revenue for the future.
In most PMS', you can choose to view it in a table or graph view by day, week or month.
Bookings and revenue OTB will change as reservations and cancellations occur, until the arrival date or period. This means that OTB data offers a precise yet ever-changing snapshot of your business.
There are Business intelligence (BI) solutions like Rate Insight that can easily display OTB data from your PMS directly in app for free with a subscription. This allows you to view and analyse it directly beside external data and assists your forecasting and revenue management process. 
The role of OTB data in revenue management
Your OTB reservations show you the current occupancy for any date in the future. OTB reservation data allows you to examine your business, identify need dates and find opportunities to drive more bookings.
Here are three simple ways to use OTB data to analyse your performance:
Monitor occupancy and understand booking pace
The most straightforward way to do this is to compare your OTB business day by day. This shows you how many new bookings have come in and if there have been cancellations. Track this pick-up momentum along with rate and demand insights to see if you're getting sufficient reservations and identify underperforming dates.
Recognise the relationship between rates and occupancy
Plot your booking pace against your property's rate evolution to analyse the correlation between occupancy trends and prices. How are they impacting each other? Where can you see opportunities to drive bookings, increase rates or even do both? There's no single correct approach here. Your decisions ultimately will depend on your overall strategy and whether you're pushing for occupancy or high rates.
Gain perspective
Visualise how your booking pace and OTB business compares to similar seasons, events or the same time last year. Key questions for your commercial team to consider include: Are you doing better, worse or the same? Can you see why? Travel restrictions, postponed or cancelled events or changes in your compset can impact your performance, so be sure to look out for them.
As you see, using OTB data is a powerful tool for performance analysis and well-informed pricing and distribution choices. However, gathering and collating all this data manually can be time consuming. More and more, hoteliers are tasked with doing more with less. Why not take advantage of BI tools that do the legwork for you, so you can immediately start with your analysis and make decisions faster.  
Historic vs forward-looking OTB data
As the name implies, historical OTB data looks back. Historical OTB shows performance for a specific date, event or period in the past. Forward-looking OTB data highlights your OTB business for a future date – revealing how it's developing or likely to develop, given market demand and your compset.
In the past, both historic and forward-looking OTB were used. However, historic OTB data had more weight since it was reliable, and hotel tech had limited capabilities for leveraging forward-looking information. Today and in a post-COVID world, historical OTB data is no longer as reliable for forecasting models. At the same time, innovative tech solutions have developed to offer deeper insights into upcoming demand and booking intent. 
These future-facing insights now play a larger role in understanding emerging demand and forecasting how business will develop. The focus has now largely shifted to forward-looking OTB data.
Taking OTB analysis a step further with market OTB data
To see your hotel's performance as part of the bigger picture, the key is to also examine market OTB data.
What is market OTB data?
When analysing market OTB data, you look at the same points as we've outlined above, but for the market as a whole. This shows you how your market is performing at the city-level and how city-level OTB business compares to your own.
How you can benefit from analysing market OTB data
Market OTB data analysis consists of three important steps:
Tracking daily pick-up momentum for both your hotel and your market reveals who sees bookings come in fastest.
Checking the correlation between compset occupancy trends and rate levels in the market shows who is getting bookings at the best rates. For this, plot your booking pace against your property's rate evolution and do the same for your compset.
Examine the reasons behind your results to discover where tactical tweaks are needed.
This analysis provides an in-depth view of confirmed business in the market and your relative performance. It gives you a better chance to identify and leverage new opportunities to optimise your strategies and drive business. You simply cannot get these insights from purely analysing your own data.
Again, using a BI solution for this will help you save time, will yield reliable data and help you make better decisions faster.
OTB forward looking benchmark
Running a hotel is challenging, and the competition for guests has never been fiercer. Having the ability to accurately track and your own OTB performance and then benchmark versus the market is now invaluable. This capability could in fact be the difference in making your business perform above the market competition.
OTB forward looking benchmark utilises market OTB and forward looking demand data to show how demand on the market is converting into OTB business for your property, so you can analyse your performance at the city level. This allows you to:
Spot early signs of demand in your market. The earlier you see it, the more of this business you can win by implementing the right strategies to capture it.
See how upper funnel demand converts into actual business for your hotel vs your market.
Is there room for improvement at your hotel? Do you need to run a promotion to attract guests on a high demand day where your OTB is lower than the market benchmark?
Without the right software OTB benchmarking is almost impossible to get right. The good news is, thanks to BI solutions like Market Insight, it's possible to simplify and accelerate the process.
Having live OTB benchmarking insights at your fingertips, alongside rates and demand trends will help you form a smart, effective and data-driven commercial strategy you need to win during the travel rebound and beyond.
Summary
Despite the many changes our industry has undergone, one aspect remains the same – OTB data still plays a vital role for commercial teams.
Given advances in tech, forward-looking and market OTB data have become more accessible than ever. Now, you can detect emerging booking patterns and look beyond your own hotel's results more easily. This offers you a better understanding of how well demand converts at your property and who is capturing how much business across your entire market, so you and your team can benchmark performance.
If you want to make the most of recovery, start leveraging these key insights to inform your strategies and pricing decisions.