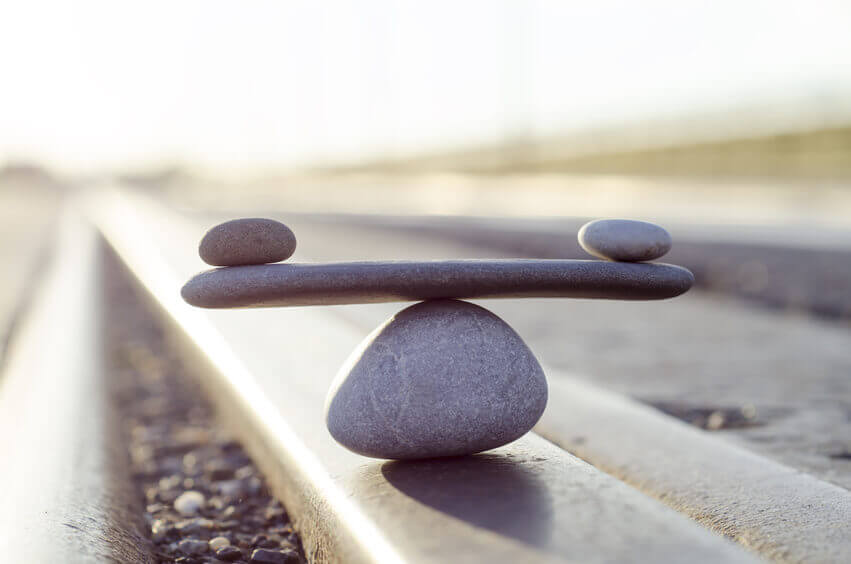 The topic of rate parity continues to be a relevant and developing discussion within the hospitality industry, with hoteliers becoming more informed on the matter.
NB: This is an article from OTA Insight
However, a series of quarterly parity reports produced by OTA Insight has shown that parity issues are still the root cause of huge potential losses for hoteliers.
The two main causes of disparity are either: contracted OTAs or non-contracted OTAs/wholesalers. Contracted OTAs have a direct relationship with hotels, and work together on a net merchant or commissionable model, while non-contracted OTAs have no contractual obligations to hotels. When OTAs buy from wholesalers (or other OTAs), pricing is at their sole discretion.
Disparity with contracted OTAs occurs for a number of reasons including when "stale" cached data is fed into external systems, as well as other tax and currency miscalculations. OTAs can also approach property-level managers at chains and offer to reduce their rates as part of promotions.
In the case of non-contracted OTAs, disparity usually arises when a wholesaler undermines their agreement to sell rooms as packages and "de-packages" them to be sold on to OTAs at a margin that undercuts them.
Our survey on the current state of parity, which primarily consisted of hoteliers and hospitality technology suppliers working for either chain or independent properties globally, revealed that 51% of those working for a variety of three- to five-star properties, are uncertain of their rate parity strategy.
So what can be done in light of ongoing disparity and a lack of clarity on how best to fight it? In our mission to help the hospitality industry visualise and leverage data, we'll help you combat parity woes with a simple but effective six-point action plan.
#1: Familiarise yourself with the issue
In order to take effective action on parity it's important to first understand the current landscape and the size of the issue.
In recent years, the coexistence between OTAs and hotels, which worked well for a while, has fallen on hard times. Many hoteliers no longer feel the relationship is win-win. Commissions have increased, reaching between 15-30% for larger hotel chains, and even higher for smaller players.
To make matters worse, direct bookings have taken a hit. This is because OTA market share continues to rise, with OTAs gaining the majority of market share for online reservations, and spending approximately $10.6 bn on marketing in 2018. This all leads to decreased profitability for hotels.
What's more, millennials hold the largest travel market share at 33% and are drawn to OTAs for their ability to book memorable experiences at a great value. In fact, 52% of millennials prefer to book their hotels via an OTA.
Hotels continue to make every effort to retain customers via direct booking campaigns or the priority pricing they offer their guests; with the upside being the creation of a loyal customer base that will continue to seek out direct bookings.
This push and pull between OTAs and hotels has moved into the legal arena with parity clause bans announced across Europe, most recently in the UK. So when setting up your plan, have a look at some regional parity reports to look at the landscape where you are.
Establishing what causes rate disparity, and having knowledge on the developments from both a global and local perspective is a great foundation for not just working hard to fix parity issues, but working smart. Time to give your property its own parity health check.
#2: Select the right tools to take action
To review your hotel's parity you need to use data analysis tools that provide a full picture and not only identify issues, but give you the detail required to make more informed distribution decisions in future.
Effective tools should allow the following:
Easy tracking of where you are losing valuable revenue across channels
The ability to drill down on parity issues with segmentation including: market, brand, source channel and price difference
Checking of the rates appearing on OTAs and Metasearch websites in real time
These features will allow you to keep control of your distribution cost and fully understand your parity performance. Some rate shoppers may come with a built-in parity tool that also enables you to make the necessary assessments.
#3: Interpret the data
Having the right tools is one thing. But are you looking at the data in the right way? These are becoming the industry-recognised terms for top-line parity analysis:
Win – Percentage of arrival dates where the lowest priced channel is more expensive than brand.com
Meet – Percentage of arrival dates where the lowest priced channel is equal to brand.com
Loss – Percentage of arrival dates where the lowest priced channel is cheaper than brand.com
Delving into your analysis, it's easy to get overwhelmed with the amount of data available. Consider the 80/20 rule, meaning 80% of the impact can be found in 20% of the properties. By focusing on these issues, determining the root cause and taking action, you can directly improve your parity.
#4: Define your escalation process
After isolating your most pressing parity issues, it's best to have a system in place that differentiates between them. Some losses may be smaller than others, some offenders may have multiple violations, while others only have one; it's important to acknowledge this and act accordingly.
Start with giving warnings to let the offending party know there is an issue and an opportunity to correct it. If a warning proves ineffective then consider a step up to fining them, and decide at what level you choose to take that action. You may need higher fines if parties continue to undercut, and to increase your shops to spot more quickly if there is continued disparity.
Some hoteliers also tackle things from a non-financial perspective. They'll approach the distributor and look for diplomatic ways to persuade them they're displaying their hotel's branding or messaging wrongly, or they'll try to persuade the wholesaler to sell more inventory that isn't then sold on publicly.
Your escalation process should ideally be underscored by taking steps to educate offenders. With more knowledge on parity, or even the awareness that they are being monitored, you may find that there is more effort made by offenders to remain in parity without further warnings. You can choose to send educational material on parity along with your warning emails, or send out material to educate all your properties or distribution partners as a whole.
#5: Build your case and contact offending parties
Once identified, how easy it is to address parity problems depends on the nature of the relationship with the supplier. With contracted OTAs, approaching parity should be relatively straightforward if handled sensitively. But, given the contractual requirements around wholesaler relationships, and that there are no contracts between hotels and non-major OTAs, wholesaler-related rate parity is more of a challenge.
One way to potentially address this challenge is to carry out a test booking. This helps to uncover and identify the source of parity issues; allowing you to discover which wholesalers redistribute your rates to which OTAs. A test booking will provide a bulletproof business case against wholesalers and make it easier to enforce fines.
With a lot to address, it's crucial to take action in an efficient and timely manner. Disparity offenders may be OTA extranet promotions, wholesalers or hotels within your own portfolio, so a centralised platform that allows you to differentiate between them is helpful and saves time.
Some hotels may use an internal system to communicate with their properties, whilst sending emails to offending OTAs. A platform with workflow automation is useful here as it allows communication from one system with clear branding and templates
#6: Review your partnership strategy
You've taken action on your hotel parity, but to make this plan truly effective you need to examine your distribution strategy with OTAs and wholesalers overall.
Look into the value that additional partners bring and consider moving from static rates to dynamic rates, as well as moving away from 'guaranteed' sales. In the case of OTAs try to negotiate the lowest commission possible – which will in turn boost your cross-channel distribution.
To try and minimise the chances of recurring parity problems moving forward, you should work on your strategy for selecting wholesalers. Be clear on the type of distribution you'd like to achieve with a wholesaler, explore their different strengths, and make a selection. By being more exclusive in your partnerships, parity may be easier to monitor as there are fewer contracts to manage.
Whether you're fixing an existing relationship or forging a new one, transparency should be integral. Stress the benefits openness will have for both parties in meeting your agreed distribution objectives. By having a more productive and collaborative partnership this can only enhance your distribution strategy overall.
This six-point action plan should provide a solid foundation for you to take action on rate parity in a simple, but robust manner.