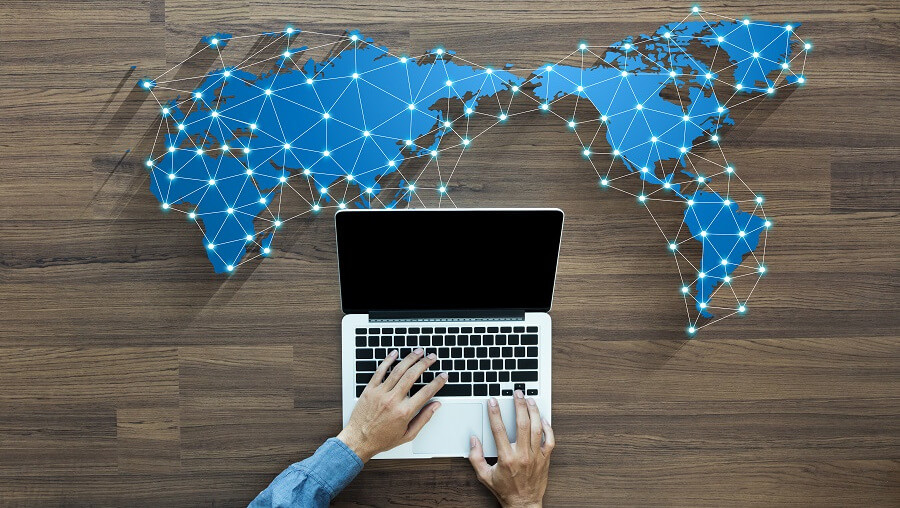 Today running a hotel is not limited to offering customers a place to stay.
NB: This is an article from RateGain
Your visitors expect delightful and differentiated experiences – which you can deliver through carefully curated content for your property. The modern travelers rely heavily on search. Reports suggest that about 700 million people will likely make online bookings by 2023.
Subscribe to our weekly newsletter and stay up to date
This is where you can leverage content optimization and distribution for hotels to improve your discoverability. From attractive attributes to a wide range of amenities, content plays a crucial role in telling your prospective customers everything about your property and driving more bookings consequently.
Given the multifaceted benefits of content management and distribution for hotels, it's essential to understand the importance of content and how it can significantly impact your hotel bookings and revenue.
How Important is Content in the Post-Pandemic World?
Before 2020, who could have thought that the world would essentially shut down, forcing everyone to stay at home. It's no surprise that the hospitality industry faced a staggering impact – no more vacations, no more traveling, not even staycations.A lot has changed since the pandemic. These changes have made it even more significant for hotels to update their content with reliable, relevant, and updated information. The reason is pretty simple.
Picture this: there's a 30-year-old man, who has only known work and sleep for the last two years. He wakes up 10 minutes before his meeting, logs in, works hard the entire day, churning out as much quality work as he can. For entertainment, all he has is online streaming avenues.
Now that the pandemic is somewhat fading, the wanderlust in him is reignited. He wants a quick getaway, a relaxing weekend at a hotel with a picturesque view. But more importantly, he wants to be in a safe and secure environment.
Whether this business professional goes for a leisure vacation or work trip, the requirement for comfort and safety is likely not to change.
Now, the question that you should reflect upon is – what kind of content will this traveler look for?
Sure, it would be great to promote your hotel room that comes with a picturesque view from the balcony. But, it would be a lot better if you also showcase your hotel's amenities, attributes along with COVID-19 safety and health protocols.
As it is, the post-pandemic world is likely to see a renewed level of competition in the hospitality space. So to outsmart your competitors, it becomes imperative for you to update your hotel content with relevant attributes, amenities, and services to manage customer expectations.
Are Demand Partners Able to Drive Bookings?
Talking about demand partners, online travel agencies (OTAs) like Booking.com, Agoda, and Expedia come into mind. These OTAs and other demand partners such as GDSs, wholesalers, and bed banks usually showcase all the relevant content, both descriptive (amenities, attributes, policies and descriptions), and images, of a hotel and provide reliable platforms for driving hotel bookings.
Images are the first thing that any potential customer looks for. Those create the first impression in their minds even before a guest steps in the hotel premises. So, a hotel generally uploads about 50 – 100 high-quality images to various demand partners.
These images consist of both the exterior and interior shots of the hotel, like the lobby, bar, restaurant, hallways, etc., along with the guest room's images.
As a rule of thumb, try to include images that showcase more than only the bed and the living area. So, images of the rest room, toiletries, storage space, and room décor should be incorporated to ramp up the value proposition of your hotel(s).
Another helpful step would be to tag all the images with relevant metatags, which increase your probability of ranking higher on search results and better categorization of images on demand partners.
Next comes amenity and attribute information.
It's a crucial part of the listing that gives an overview of all that hotel has to offer. Most customers filter their hotel searches. Hence, it becomes essential to provide updated information about amenities to spring up in filtered searches.
You also have to include hotel policies. Before customers book hotel rooms, they often look for hotel policies. This information majorly includes cancellation, check-in time, restrictions of pets, etc.
Besides, due to COVID-19, OTAs now prefer the COVID-related information. So, hotels can specify their health and safety policies for customers' safety.