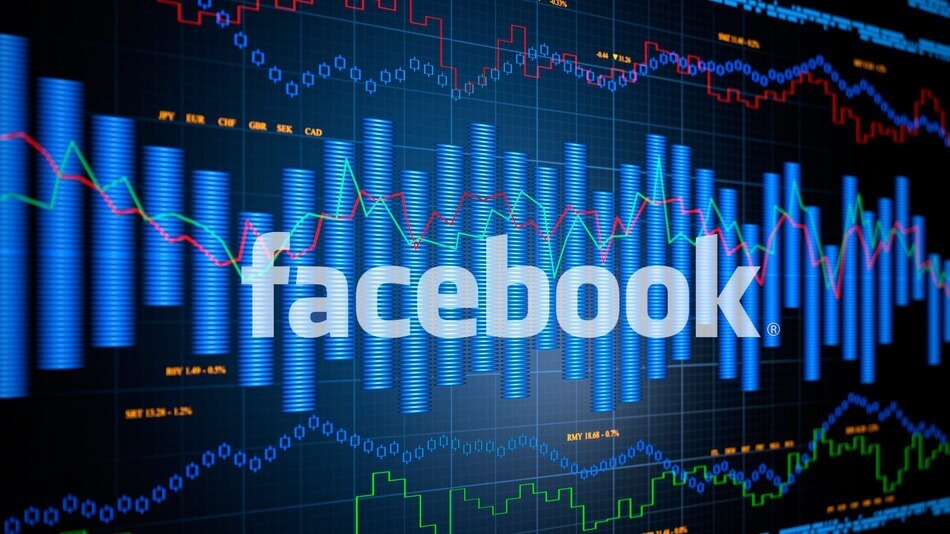 Facebook's Dynamic Ads for Travel (DAT) was created to capture travel-specific intent signals to allow advertisers to deliver relevant content to potential customers.
NB: This is an article from Koddi
As an early adopter of the product, we've had a significant amount of time to observe how users behave based on the events the Facebook pixel captures and how they relate to the customer journey. In this blog post, we'll explore a background on events and how to use them in DAT campaigns.
Defining Events on DAT
Events are the travel-specific intent signals that the Facebook pixel captures when a user performs an action on an advertiser's site. These events include:
Search– A user performs a search for a specific location
View Content– A user views a specific hotel
Initiate Checkout– A user begins the booking process
Purchase– A user completes a booking
This data allows advertisers two extremely important abilities:
1) Retargeting Audience Creation– DAT events fuel the ability to create audiences based on travel-specific intent signals. These events are at the core of understanding the advantage of DAT over DPA for travel brands.
2) Dynamic Values for Relevant Ad Copy– The Facebook pixel also captures parameters tied to a user's preferences, such as check in-check out date, hotel city, and number of travelers. These values can be inserted dynamically in DAT ad copy to increase relevance and incentivize potential customers.
How Events Can Impact Campaign Strategy
As our understanding of DAT has grown, we've been able to test multiple variations of event-based strategies, such as bidding and messaging. To provide some insights on potential results, we've collected a sample from our platform to illustrate what we're seeing.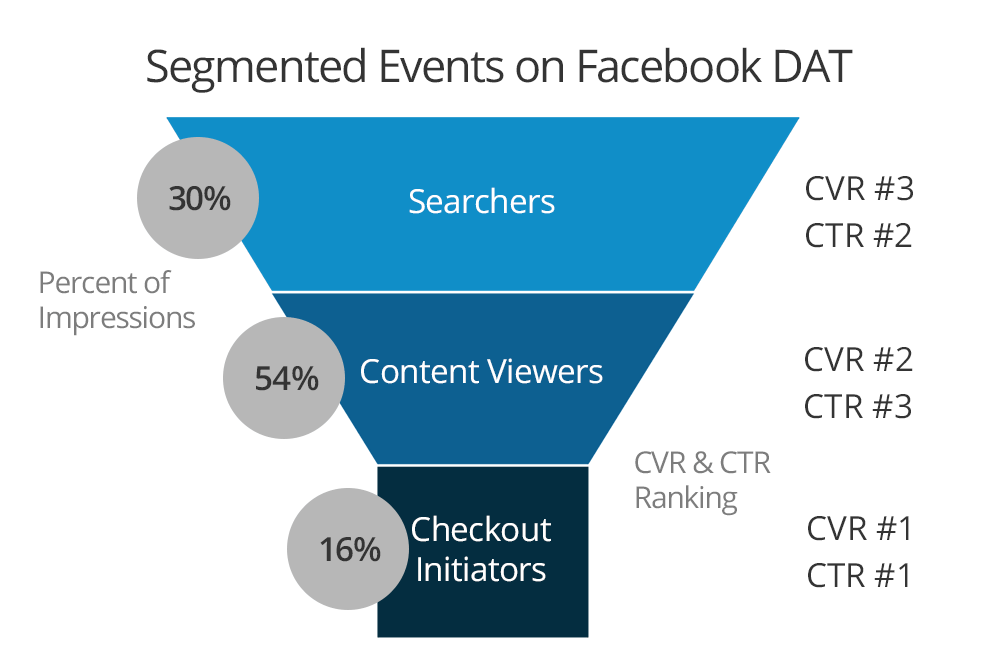 The graphic above details several interesting factors about user behavior and the implications for DAT. To be clear, these results can vary by brand and even campaign management factors such as budget and bids. However, this trend is something we're noticing across DAT campaigns.
While we didn't include audience size specifically, the percent of impressions is certainly correlated with the total size of each audience. This flow demonstrates that if a user lands on an OTA or hotel site, they often look at a specific property after their search for a given city or destination, but don't proceed to checkout. Therefore, we can start to make assumptions about users captured by a given event and understand that they're likely researching on other sites. While we know users tend to research multiple sites on multiple devices prior to booking, Facebook's ability to deliver the right ad at the right time is a key driver for DAT success.
Searchers were slightly more inclined to click on an ad and narrow their search, while users who viewed a hotel have performed further research and may already know where they're going to book, making them less interested in an ad. With that being said, the users who view a hotel and engage with an ad are more likely to convert due to their increased intent.
As we've gained an understanding of how events and users relate, we're improving the ad experience based on users' intent signals. Using a rapid testing schedule and creating channel-specific additions to our platform, we'll continue to stay on the cutting edge of DAT for our clients. If you're interested in learning more about how to leverage these insights for Dynamic Ads for Travel, send us a message.