Expedia Group have released their 2023 Traveller Value Index Report, which demonstrates many interesting and encouraging findings for the hotel industry.
NB: This is an article from Net Affinity
Among them are the following:
1 in 3 consumers say they're planning upcoming business travel
1 in 2 consumers are likely to travel internationally within the next 12 months or already have a trip booked, compared to only 12% in mid-2020
46% of consumers say that travel is more important to them now than it was pre-pandemic
While industry professionals underestimate price sensitivity among
consumers, (with only 23% saying that inflation will have a negative impact), one in two consumers (51%) say that inflation will impact their travel plans over the next 12 months
Consumers' top priorities in relation to booking travel include their ability to get a full refund, low pricing and flexible cancellation policies
Subscribe to our weekly newsletter and stay up to date
Lots of positive findings paired with some very real insights that can help inform your strategies and create loyal, longer lasting connections with guests if you take them in and use them wisely.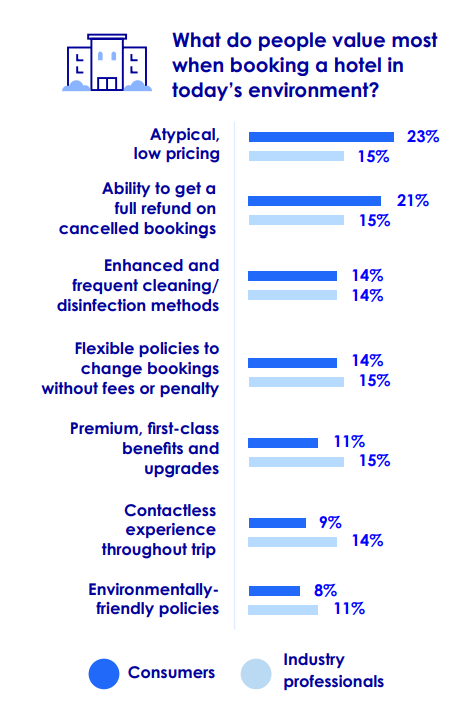 A key step in creating loyalty is having a decent email strategy, and a very important part of that is your pre-stay emails.
Email marketing gives you an opportunity to build a personal relationship with your past guests, present guests and future guests. You can send email database highly targeted and relevant offers that will grab their attention in a way a banner ad often can't.
Building a relationship
Email marketing gives you the chance to build a relationship with your subscribers before they book a hotel room.
If your subscribers like and trust you, a higher percentage of them will be interested in booking a room at your hotel.
How do you build this relationship?
The content you share should solve the biggest problems your target audience has. Those problems can range from making travelling easier to saving money. These emails can be sent as autoresponders you set up through your email marketing software.
First email
You want to start with an email that introduces yourself and your hotel.
After that, share your best travel tip or a piece of content about a great local attraction. This tip should give value – let them know that it is worth subscribing.
End the email by telling the subscriber on what to expect in the next email, and when they'll get it. Keep it short and sweet, instead of overwhelming them with twenty of your most recent special offers.
Second, third and fourth email
In emails two, three and four you should share more travel tips and stories about your hotel and surroundings. You can also provide them with special offers you think are relevant to them. This will strengthen your relationship with subscribers. If you receive replies with questions, make sure you respond promptly with 'welcomes' and answers.
When they book – your pre-stay email
Once someone actually books a room, use pre-arrival emails to try and build on your revenue.
Send your confirmation email, and then send one follow-up email around a week and a half after (which may hopefully result in a 42% CTR and a 12% conversion rate).
Confirmation email
Your confirmation email is a must. It's the first email your guest should receive once they've booked their room, and it confirms their reservation. It doesn't have to only include the bare bones! Make it colourful and interesting if you can. Tempt them with enticing indulgent imagery of your food, cocktails or spa. Include information on local events, and amenities they can take advantage of like thermal pool and sauna etc. Take the opportunity to ask guests what you can do to make their stay more comfortable. Get them excited! Remember to make this email especially juicy if you are not sending a second pre-stay email. If you are sending a second pre-stay email, you can expand on what you included in your booking confirmation.