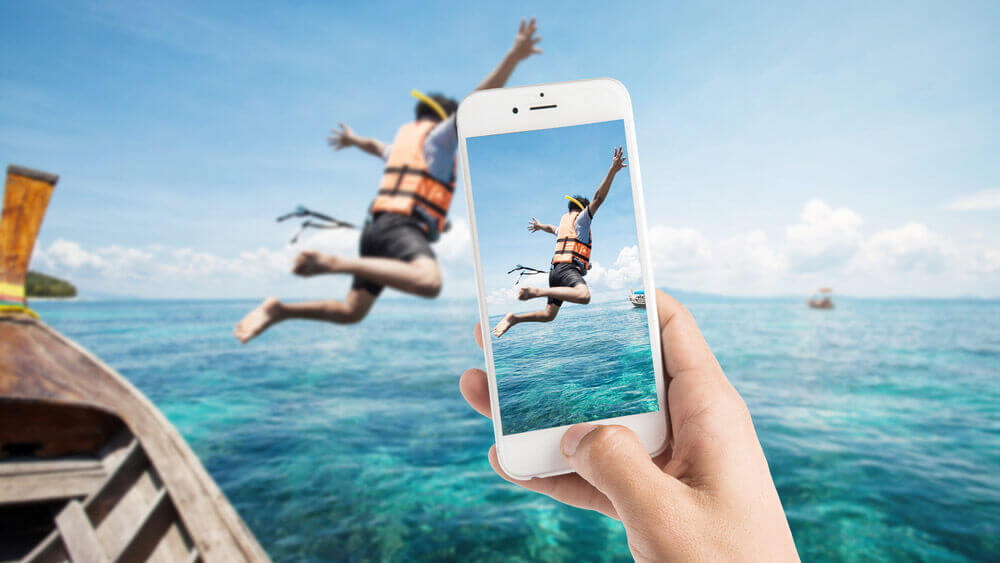 Shopping for a holiday is harder than it seems. Nowadays, travellers can fully customise every aspect of their dream holiday.
NB: This is an article from Hotelchamp
And as a result of the increased variety of choices, they have developed ways to filter through the many options. However, compared to physical products, experience-driven and customer-centric businesses like hotels are harder for travellers to determine the value of.
Subscribe to our weekly newsletter and stay up to date
For example, they can see a suitcase in person and feel how sturdy it is. However, they are not able to test out your hotel before booking. This is why they look for cues to help them make decisions—what other people say, feel and post online about. In short, they look for user-generated content (UGC).
Marketing your hotel online is indeed less straightforward than your typical suitcase. If you're not yet using user-generated content to boost your hotel's marketing, you might want to change your mind. We will look into what UGC is, why your hotel should make use of it and how to leverage it in your marketing efforts.
The power of user-generated content
User-generated content refers to any content, like text, videos, images and reviews created by users rather than the brand. For your hotel, this could mean a plethora of things. From any image posted on social media of guests enjoying your facilities to videos showing off your beautiful room design or blogs written about the most outstanding hotels in an area.
Created by guests instead of your hotel, UGC is viewed as 2.4 times more authentic and trustworthy than branded content. 79% of online shoppers say that user-generated content has a high impact on their purchasing decisions. In fact, it is significantly more impactful than branded content and influencer content. As a result, making use of UGC is an easy way for you to have fresh, authentic content with minimal effort, while making you appear more credible and trustworthy. Ultimately, using UGC in your strategy can help you increase your website conversion by improving your reputation and inspiring trust in potential guests.
How to get user-generated content
If you have a social media presence, chances are you already have plenty of UGC lying around unused. Start by checking whether you've been tagged in any guest content, and ask for permission to use the content in your marketing. While social media is one of the easier ways to get visual user-generated content, it is not the only one. Below we will cover a few ways for you to harvest UGC from your guests, both with and without a social media presence.
Turn your guests into brand ambassadors
To encourage guests to create content for you on social media, consider creating a branded hashtag. You can share this hashtag on your social pages, and also use it yourself. However, if you want to go one step further, have small signs across your property. To get the most out of your signs, position them in locations that are most photographed around your property. This could be a centrepiece, around your restaurant, or in your beautiful garden.