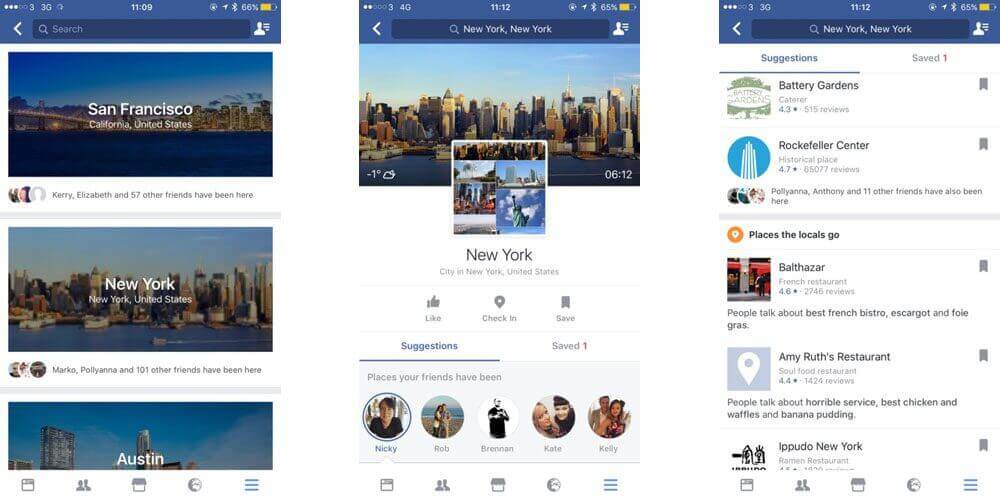 Count Facebook among the latest technology providers to jump into the travel planning game. The tech giant has launched, in a limited release, its new "City Guides" travel planner app.
Essentially, each city's guide will give you a list of suggestions of things to see and do in that city. And for users already concerned (or not concerned) about privacy issues on social media, it's good to note that a big part of the algorithm will include lists of places you and your friends have frequented in each city.
According to TechCrunch, once a user is in the City Guides app and has selected a specific city, they'll be able to see a list of profiles of friends who have visited that specified city. Presumably, this data is being collected from places people check in and likely from reviews they've posted. Which could mean that when you're out and about with that annoying friend who tags you in every place you visit, that information could later play a role in informing data in the app.
It has been suggested the new guides could be a quasi-alternative to the gamified app, Foursquare, but no word on whether Facebook will grant users mayoral (or other) titles with frequent check-ins.
In addition to summarizing collective data from your friends, the new tool will also work on a greater level in its "Places the Locals Go" feature, which will aggregate the general sentiment from user reviews of area hot spots.