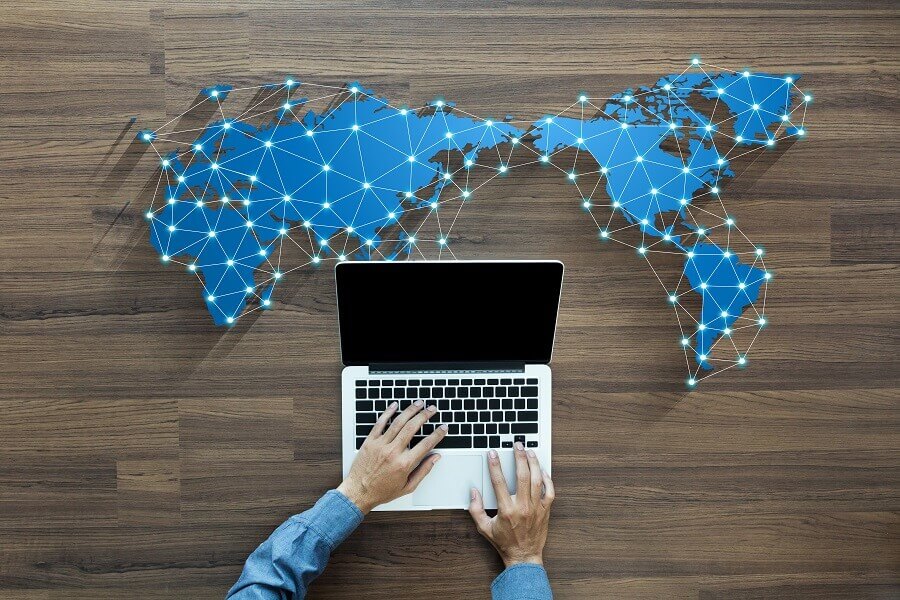 Hotel distribution has become increasingly complicated for hoteliers to manage and make the most of each channel that presents an opportunity to sell rooms.
NB: This is an article from Vizergy
The growth in online travel agencies, including their high commissions and stranglehold over paid search activity on Google was a dominant feature of the hotel landscape over the last decade.
Over the last few years that dominance has shifted towards metasearch with Google making a deliberate shift from advertising provider to a true distribution channel. There's also the Global Distribution System (GDS), an often-overlooked method of distributing your rooms around the world to travel agents and professionals. Despite often being viewed as an outdated distribution channel, recent studies show GDS bookings have increased every year for 10 years straight, making 2019 a record breaking year for volume of GDS bookings.
With the corona-economy changing the landscape of travel and hospitality many in the industry feel that consumers may be more inclined to seek a professional travel agency for travel advice and bookings post-covid-19. In such uncertain times you can see why the comfort and security of having a travel agency manage your travel (with the ability to cancel or change your itinerary) would be more appealing than it has been since the explosion of the OTAs that eroded much of the traditional role of the travel agency.
What's important to the consumer should also be important to the hotelier. Most hotels are in a mode of profit recovery so getting the right distribution mix and lowering distribution cost just became mission critical. But being successful with a multi-channel distribution strategy requires keeping a lot of balls in the air at the same time.
We've outlined what we feel are the key areas to focus on as you restart your hotel distribution strategy.
1. Provide Clear Communication & Cancellation Policies
Guests need to be convinced it is safe to travel. Hotels will need to communicate cleaning and social distancing to a degree they never thought possible. Messaging around cleanliness and cancellation policies should be clear and consistent across all distribution channels to provide reassurance and confidence to travelers and those booking travel for other people.
Since many of the online travel agents are promoting free cancellations it is important that all other channels where rooms are available for sale also have a cancellation policy clearly stated, without one you're risking pushing your consumers to the online travel agents to make their booking.
2. Understand Your Channel Mix & Optimize
Hotels should be prepared to target their drive market hard in the next few months. We're already seeing some hotels selling out at weekends that are close to outdoor amenities like national parks and beaches.
Understanding where your guests are coming from and what their demographic profile is can help make better decisions on which channels to invest in and which to scale back. Rethinking your channel mix for life after covid-19 will be very important to drive occupancy improvement over the summer and into the fall.
3. Prioritize Book Direct Messaging
While it will be tempting to take reservations wherever you can find them, coronavirus represents a unique opportunity for a total system reset of your revenue management and distribution strategy. Thinking positively, it is very rare to have the chance to build from single occupancy figures to create a better distribution mix, particularly by redefining your direct booking efforts.
At a time when consumers are worried about their financial situation and looking for the best deal possible, a best rate guarantee for booking direct can be a powerful message, especially if combined with a value add. Upgrades to superior rooms or rooms with better views can be a very effective upsell that's easy to do when occupancy levels are low.
Consider how to package your rates with value adds and add a length of stay discount vs. a single night discount. One popular rate tactic is to sell an Advanced Purchase Rate to pay upfront now but with the flexibility to allow the date to be changed if travel plans change e.g. "modify date through end of the year", hotels can manage this by making sure modifications can be accommodated in the booking engine, instead of calling so as not to increase labor demand/cost.
4. Hold Your Rates & Continue To Optimize
It is very likely that operational costs are going to increase for hotels, particularly around housekeeping and cleanliness, as well as reduced capacity in common areas, restaurants, etc. Those cost increases and restrictions mean Gross Operating Profit Per Available Room (GOPPAR) is impacted.
Reducing rates at this time would further impact that GOPPAR figure so many believe now is not the time to slash your rates to encourage guests to book. Previous downturns have also shown that hotels that maintain rate for the longest time compared to their comp set usually perform best in the longer term.