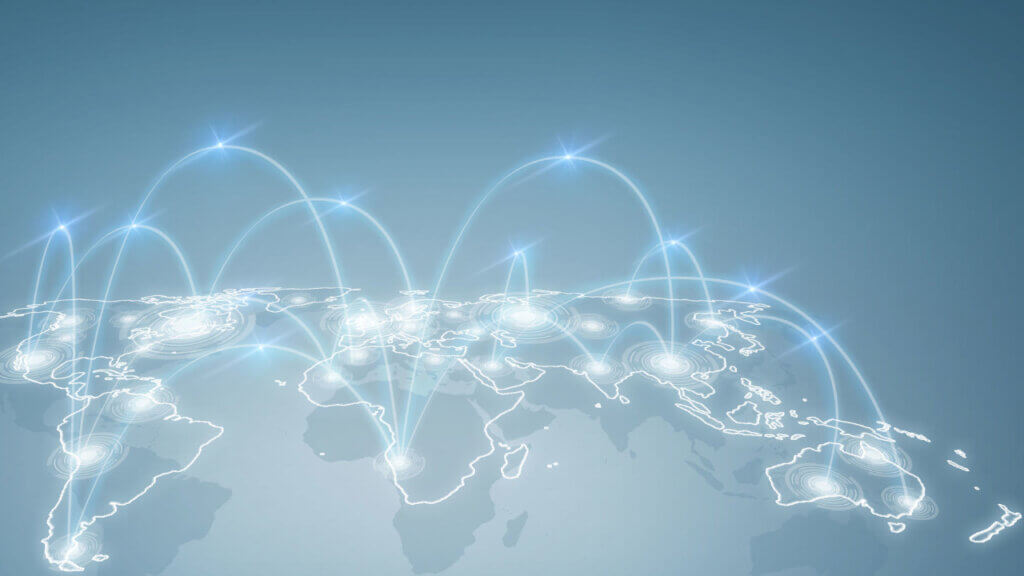 For multi-property hotel groups, operating with disconnected property management systems can be detrimental to an entire brand's reputation and growth.
NB: This is an article from WebRezPro
Disjointed systems create data silos that impede efficiency and automation, guest service and business agility. Without shared access to availability and guest profiles across the group, booking opportunities are lost and returning guests go unacknowledged. Delayed communication of property-level data to a brand's management team impairs business visibility and can hinder future performance.
Subscribe to our weekly newsletter and stay up to date
But there's a much better way. A unified property management system (PMS) provides real-time access to data across properties within a hotel group, streamlining operations by improving business visibility, customer service, and revenue across all locations.
Imagine, for example, that a guest normally stays at your brand's riverside location but it is fully booked for the dates she requires. The online booking engine, however, shows availability at your brand's downtown location and she decides to give it a try, impressed by the convenience. When she arrives at the downtown location for the first time, the staff greets her with her favorite drink, and has already replaced the feather pillows in her room with allergy-friendly pillows (as requested during her previous stay at your riverside property). Not only have you strengthened your guest's loyalty, but she's telling all her friends and family about how great your brand is!
Advantages of a Unified PMS for Multi-Property Hotel Groups
Unified hotel management software empowers hotel groups to increase revenue and improve guest service by providing instant, authorized access to performance, availability and guest profile data across member properties.
Multi-property availability search
Whether a property is fully booked or another property within the group is better suited to a guest, the ability to search availability and book any member property from a single booking engine allows staff to seamlessly sell rooms across the group, increasing company revenue. A multi-property online booking engine allows guests themselves to search availability across all properties in the group and make a booking through a property's website or brand website. Multi-property availability search and booking functionality is key to maximizing revenue for hotel groups.
Shared guest profile database
A shared guest profile database allows hotel groups to identify and acknowledge loyal guests and strengthen brand loyalty. With a shared guest profile database, guest profiles are searched across all member properties whenever front desk staff enter a booking into the system. This helps staff at each property to recognize brand-loyal guests and anticipate their needs—even if the guest is visiting a location for the first time.
Central admin & global employee logins
The ability to manage employee profiles and permissions from a single convenient hub is important for securely and efficiently managing employee access to property data across the group. Global and multi-property logins can be created to allow designated employees access to one or more member properties. Those authorized users can conveniently switch between member properties at a single click, without having to log in and out of each hotel's system. For a brand's management team, quick and easy access to real-time property-level data across the group is essential for analyzing performance and trends and making well-informed business decisions.
Standardized service and processes
Using a consistent PMS across a hotel group helps to develop and maintain operational and service standards, which is key to defining and refining your brand. In addition to standardizing efficient operational processes across member properties, unified hotel management software can help build customer loyalty and trust by ensuring brand consistency, from online bookings to email communications.
What to Look for in a PMS for Hotel Groups
In addition to the abovementioned features, hotel groups should look for the following important attributes when choosing a PMS:
A cloud-based solution offers scalability and cost-effectiveness for growing multi-property groups. New properties can be connected to the system as required.
Booking engine customization helps to achieve brand consistency that earns your customers' trust. Your online booking engine's customization tools should allow you to add your property and/or brand logo, a background and/or feature image, and a colour scheme that matches your branding.
Robust data security is critical for protecting data from loss, misuse and unauthorized access or disclosure. Make sure your PMS protects hotel data and guest credit card information with industry-best data security measures, including PCI compliance, EMV certification, two-factor authentication, and SSL encryption.
Mobile access to your PMS allows authorized users to securely access the system from any internet-enabled mobile device, whether your revenue manager needs access to rates and booking reports from home, or a floor supervisor needs to look up a reservation on the go.
If your hotel group is being held back by disjointed systems and siloed data, it's time to streamline operations with a modern cloud PMS that unifies your properties for improved business visibility, guest service, and revenue across all locations.