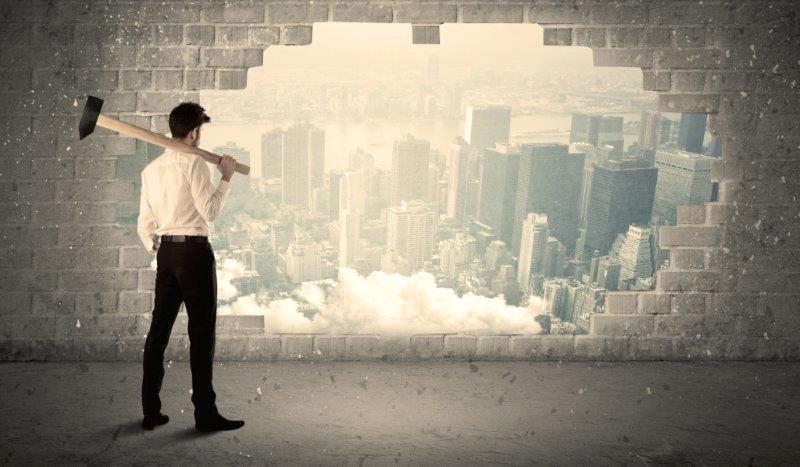 Covid-19 has flipped standard revenue management practices upside down. The sudden unreliability of on-the-books (OTB) data and year-over-year (YOY) trends for forecasts, has been one of the biggest shifts revenue managers have had make.
NB: This is an article from OTA Insight
So, how should hoteliers forecast demand and promotions once demand recovers, without historical data? The answer is relatively simple: leverage forward-looking data to anticipate demand, understand which markets it's coming from and react accordingly.
The following five steps outline how to use this approach to maximise your revenue during market recovery.
What exactly is forward-looking data?
Forward-looking data, also known as top-of-funnel data, is a combination of several things. A hotel's actual on-the-books reservations are its foundation. They show how much business a property has already won and how many rooms are left to sell.
Subscribe to our weekly newsletter and stay up to date
The ask volume for flights and hotels on search engines and OTAs offer insights into upcoming demand in a given market. While not every single query will turn into a booking, these figures give revenue managers an idea of traveller intent. Length of stay (LOS) inquiries are similar in that they give hoteliers a heads up on the booking patterns they can expect. 
The geographical origin of demand for a given date should also be part of the top-of-funnel data a hotel examines. It shows when certain source markets are most active. Finally, the competition's public pricing in the future as well as any knowledge of groups they've signed completes the picture.
Analysing the points above allows revenue managers to anticipate future market behaviour and take targeted action to drive revenue and increase profitability. Today, hoteliers who weigh pre-booking and upper-funnel data more heavily than historical data will come out stronger because they will be able to bring together revenue and marketing strategies for greater market share.
1. Effectively target your customer
Each source market is unique with its own travel patterns. Even with the disruptions due to Covid-19, these distinctions will remain. Identifying and responding to new patterns early on allows hotels to make the most of the earliest signs of demand. The quickest and most effective way to do this is by using a predictive market intelligence solution that does the data mining for you. 
There are two important factors to targeting correctly: reaching the right looker and converting them at the right price. To reach the correct looker, use the source market information to geo target your online ads. This can be at a country or state level and managed to specific windows of time.
In terms of converting those customers who are searching, when forecasting, look at which dates they are checking and for what length of stay. This will reveal patterns and upcoming demand surges hotels can capitalise on before their competition with right pricing. Check the competition's rates on these upcoming high-demand dates, especially for those lengths of stay, to ensure your price positioning is optimal. If the demand level warrants the effort, consider creating a promotion or package offer for this source market to attract more bookings.
2. Improve performance on need dates
Ask the following questions and use forward-looking data to identify need dates.
Is the hotel regularly underperforming mid-week or on weekends?
Could the first/last week of the upcoming school holidays use a push?
Do you still have availability at the beginning or end of a week/season?
How are your competitors doing during the need dates you identified?
Save time and get the most complete overview by using a market intelligence tool that drives your attention to those dates where your pro-active attention matters. Then find markets which show an interest in these dates by using flight search or hotel search origin. Target them with a campaign such as a three-for-two package with added value options (e.g. dinner, airport transfer or a spa treatment); this can be channel specific. Use a limited-time booking window or offer only a small number of these packages to create urgency and increase conversions. Further optimise your results by adjusting the rate or the inclusions depending on the offer's production. 
If you don't have proper insights into your source markets and aren't sure which ones to target, consider pitching your special offer to loyalty program members and past guests instead.
3. Increase bookings on direct channels
Driving direct bookings is always important. Due to their lower overall acquisition costs and the absence of commissions they are even more crucial to a healthy business mix today.
First, analyse when direct bookings were highest in the past in case there are patterns you can learn from. Then check how this has developed in recent months. How similar are the patterns? Has your conversion rate changed?
The next question has to be who you want to drive to book direct: What is the geographic pattern, where are they searching from? Knowing this information will help you target ads that drive traffic to your website or make your phone ring.
Then take a look at your competitors' member rate strategy: do you have a member rate that is only available on your direct channels and how does this compare? Is this a rate you may be able to tweak or actively promote?
Most importantly, check your rate parity to ensure customers are not driven away by what they perceive to be better offers for your hotel elsewhere. 
Finally, know your website's performance, conversion rate and user experience, and consider ads or other steps to generate traffic and optimize conversion.
4. Quote better group rates
Instead of examining last year's rates for a group or a certain time period, use forward-looking data to understand how the market will likely develop in terms of demand and occupancy. That will show you the best time to shift rates up or down due to demand changes. This approach is more reliable and accurate especially since ongoing travel restrictions and the overall volatile situation have interrupted previously well-established travel patterns. 
Next, check the compset rates and data to see if they need this group business and may compete for it with you. If you don't want to offer lower prices on the requested dates but still want to win the group, offer a better deal during your own need periods as an alternative, where groups may be flexible with dates.
Finally, your top-of-funnel data will highlight how your compset's group business can impact demand for your property even if you don't take a lot of group business yourself. If you see early on that they have filled up with group bookings, your property can target transient travellers more effectively.
5. Improve collaboration with the sales & marketing department
Knowing which source markets show signs of future demand and how holidays or events will impact you, is also hugely valuable for the sales and marketing departments. Especially now that many teams have downsized, effectively communicating demand intelligence as well as an accurate forecast is more important than ever. 
This is not a one off action but a new regular practice that will provide an edge if you can implement this well within your team and regular meetings. When they understand which markets have potential and what average LOS they are searching for, revenue and marketing teams can create tailored promotions which target these LOS queries, and they can optimally allocate their marketing budgets.