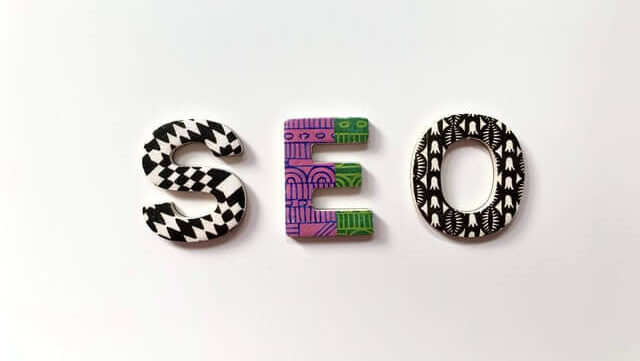 The rising popularity of entities in SEO signals a dynamic shift in how we think about search.
NB: This is an article from Milestone
With intent and relevance increasingly driving what ranks on search engine results pages (SERPs), entity search has become one of the most important factors in on-page SEO. Today we're diving into entity search to discuss what entities are, how you can leverage them to improve impressions and ranking, and how they'll shape the future of the SEO landscape.
Subscribe to our weekly newsletter and stay up to date
Chances are, if you've been keeping up on the latest SEO trends, you've heard the term "entities" or "entity search" come up in conversation more and more in recent months. Over time, Google has shifted away from its reliance on keywords for organic results and, after launching its Knowledge Graph, has been prioritizing rich snippets and entities to deliver users more contextual results.
But what exactly are entities? And how are they different from keywords? Let's talk about this latest trend and what makes it one of the most important tactics to leverage in your content and search engine optimization strategy.
What are entities in SEO?
Google defines an entity as "a thing or concept that is singular, unique, well-defined and distinguishable." This can be a person, place, or product, but also extends beyond physical objects to ideas, concepts, and even time periods.
How are entities different from keywords?
Think of entities as larger topics that a keyword can fit within. The keyword or phrases we use to create our content give context to those entities. These entities also become better defined by the related topics we incorporate into our content, leading to a more relevant search result.
For example, the word Amazon could be referring to any number of entities, but If your content contains other related entities or keywords, such as Brazil, rainforest, or South America, Google now has context for which entity your content is about.
Why are entities important in SEO?
The relationship between entities and keywords allows Google to use their Knowledge Graph to return more relevant results, which in turn leads to a better user experience. In fact, Google will often refer to entities as "topics" which serve to give the search engine algorithm more context about a piece of content. The desired result is a better understanding of the intent of the user, ensuring that they land on the type of content they're searching for.
How can I use entities in my content?
The first step in leveraging your content for entity-based search is to research and identify 1. The main entity you are targeting (i.e. the one that relates to your business or piece of content) 2. Related entities and topics that give more context to that entity and 3. Keywords that users are typing into search engines to surface those topics.
There are several tools that can aid you in this research, including MarketMuse and InLinks, both of which can analyze your content, determine related entities to include, and give you direction on where to aim your research. You'll find that the more content you create around the related entities and topics these tools identify, the more robust and relevant your content will be and the better it will perform.
How can I use entity SEO in my search strategy?
One way to ensure your overall SEO strategy makes it easy for Google to understand which entities you connect to, is to list your business in directories. Google My Business (GMB) is a part of Google's Knowledge Graph and helps the algorithm better connect relevant keywords and topics to your business. Any directory with high domain authority can help turn your business or product into a known entity.
Schema markup is also vitally important for translating your content to entities and connecting them to other entities for the search engines to understand. Schema markup is structured data that marks up your content in a language built for the algorithm to read. This helps return rich results and connect your content to the appropriate topics for entity based SEO.
How does entity SEO differ from semantic search?
Semantic search, or semantic SEO, refers to the aim of the search engines in understanding natural language in order to return more relevant and contextual search results. This can be done in a number of ways, through AI and machine learning, or by analyzing entity data and location data to determine the context of the search.
Entities play a vital role in semantic search by providing one more way for search engines to understand context and intent.
In summary, if we look at the shift in Google's algorithm over the years, we can see that this focus on entity-based search and SEO is a natural progression of what the company has been working toward for decades. More and more, user intent will be a deciding factor in what ranks on the SERP and should play a key role in your content strategy.
Moving into the coming year and beyond, eMarketing experts and content creators will benefit greatly from focusing on providing the search engines with enough data, information, and context to associate their content with the Knowledge Graph and known entities. Entity optimization results in more quality traffic, surfacing users with intent that matches what you provide. This in turn, leads to better conversion, better engagement, and improved brand awareness.