We live in the 21st century, where technological advancements have eradicated the distance between the people. Just a click of a button as you can connect with anyone living miles apart. In 2009, Brian Acton and Jan Koum introduced WhatsApp to the world. It was a revolution in communication technology.
NB: This is an article from eZee Absolute
Over the period of time, it became the most convenient mode of communication, surpassing regular calls and messages. Everybody you meet these days asks, "Can you share your WhatsApp number?" or "Are you available on WhatsApp?"
With the tremendous rise in the number of users, hotel WhatsApp marketing is the new technique for business owners to stay connected with a large number of guests.
Subscribe to our weekly newsletter and stay up to date
Yet, it still stays as an unexplored medium. People are surrounded with countless doubts and are hesitant to try it. I'm sure you might have some of them too.
What is WhatsApp for hotels?
It's a type of messenger marketing which involves business promotion via WhatsApp.
Hotel WhatsApp marketing is a way to stay in touch with your guests 24*7 and keep them updated about your property.
You can use a personal WhatsApp account for this. However, it won't give that professional impact on your guests. Hence, it is recommended to use WhatsApp for Business.
What are the benefits of hotel WhatsApp marketing?
Before investing into any marketing techniques, everyone looks for its benefits. Let's understand how WhatsApp marketing is beneficial for the hoteliers.
1. Maximum reach
Hotels have databases collected every day from bookings and inquiries. They can be used for the promotions and reaching out to guests. The amount of correct data you have is proportional to the reach you'd have in your audience. Eventually, this leads to growth in your booking ratio.
2. Easy mode of communication
With billions of users, WhatsApp is one of the widely accepted modes of communication. Many hotels have their WhatsApp number displayed on the websites. This makes it convenient for the guests to reach out to them.
Any guest can save the contact number and connect with the hotelier directly for his inquiries. This results in the generation of a potential lead for the hotel.
Apart from that, you can create groups with your staff. It will reduce the communication gap between everyone, cover daily reports, weekly concalls and other official tasks. 
3. Works as a mode of booking
WhatsApp has recently introduced a payment option. However, this facility is available only in the personal version, where you can transfer any amount of money to anyone in your contact list.
You can get it integrated with your property's bank account. This will assist you in generating instant bookings and avoiding payment gateway charges.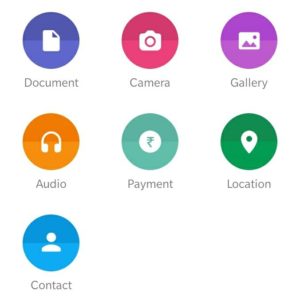 4. No cost promotion strategy
Everyone knows that WhatsApp is a free application. No hidden fees, zero transaction charges, free calling and unlimited messaging are some of its amazing features. This helps you to market your hotel at a broader level, that too without investing any amount of money.
5. Creates a brand presence
Similar to websites, having a WhatsApp business profile defines your brand. It gives your guests an impression of your approach towards business.
As a hotel, you can also use a catalogue to highlight your property's details. These could be room amenities and categories with photos, facilities and so on. This will create brand awareness amongst your guests.