With three billion monthly users, Facebook is the place to be on the internet. The social media giant cannot be ignored by any business that wants to engage with customers.
NB: This is an article from WebRezPro
Chances are you already invest plenty of energy into cultivating your property's Facebook presence, and we think that's great! Now it's time to get an even bigger return on those efforts by sending Facebook users straight to your online booking engine.
Subscribe to our weekly newsletter and stay up to date
This can easily be achieved by adding an action button to your property's Facebook page that links directly to your booking engine. Doing so boosts direct bookings, reduces booking abandonment, and creates the seamless online experience that consumers have come to expect.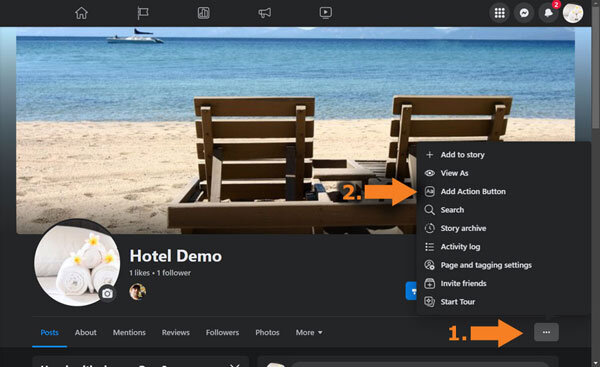 Increase Direct Bookings
Facebook has always been a place where people share their travel experiences, uploading photos, posting stories, and highlighting activities they enjoyed. As more people turn to social media for travel inspiration and research (35% of consumers, in fact, and 53% of Gen Z!), it's becoming an increasingly important marketing platform for hoteliers. Potential guests search Facebook with intention, making it an excellent opportunity to boost bookings.
Driving direct bookings is a priority for properties big and small. While online travel agencies (OTAs) bring in a significant number of reservations, they also take a substantial cut of revenue and reduce direct contact with guests. Linking your booking engine into your Facebook page allows you to score direct, commission-free bookings from customers who prefer browsing on social media sites.
Reduce Booking Abandonment
In our world of mobile apps and the Internet of Things, people expect efficiency and immediacy. These days, if something isn't easy to use, it's quickly abandoned. Making online bookings is no exception.