Long stays have become one of the biggest trends in hospitality during the last two years.
NB: This is an article from Mews
In their Report on Travel & Living, Airbnb mentions the share of long stays (reservations longer than 28 nights) increased from 14% in 2019 to 24% in 2021. Companies like Sonder built their entire post-covid business strategy around extended stays. The Student Hotel has closed a massive €300M funding round to expand its concept, blurring lines between hotel and student accommodation around Europe.
Subscribe to our weekly newsletter and stay up to date
The value and the resilience of long stay business
Reading about these trends and company strategies, one might be wondering: "Is it really a good idea to start offering long-term accommodation?" To this, we say yes! It's a great idea. We've even got the data to back it up.
Cancellation rate data
First, we looked at the resilience of long stay business and compared cancellation rates for stays of 1-7 days with those longer than 27 days in countries recently impacted by strict covid measures. Specially, this data covers Austria, the Netherlands, and Germany in 2021 between July 1 and the end of the year. Measures such as closed non-essential shops, restaurants and bars were introduced in the second half of November 2021 in these countries.
The cancellation rate shown below is calculated as reservations cancelled/reservations created in each week. The first graph shows long stay reservations, the second shows short stays.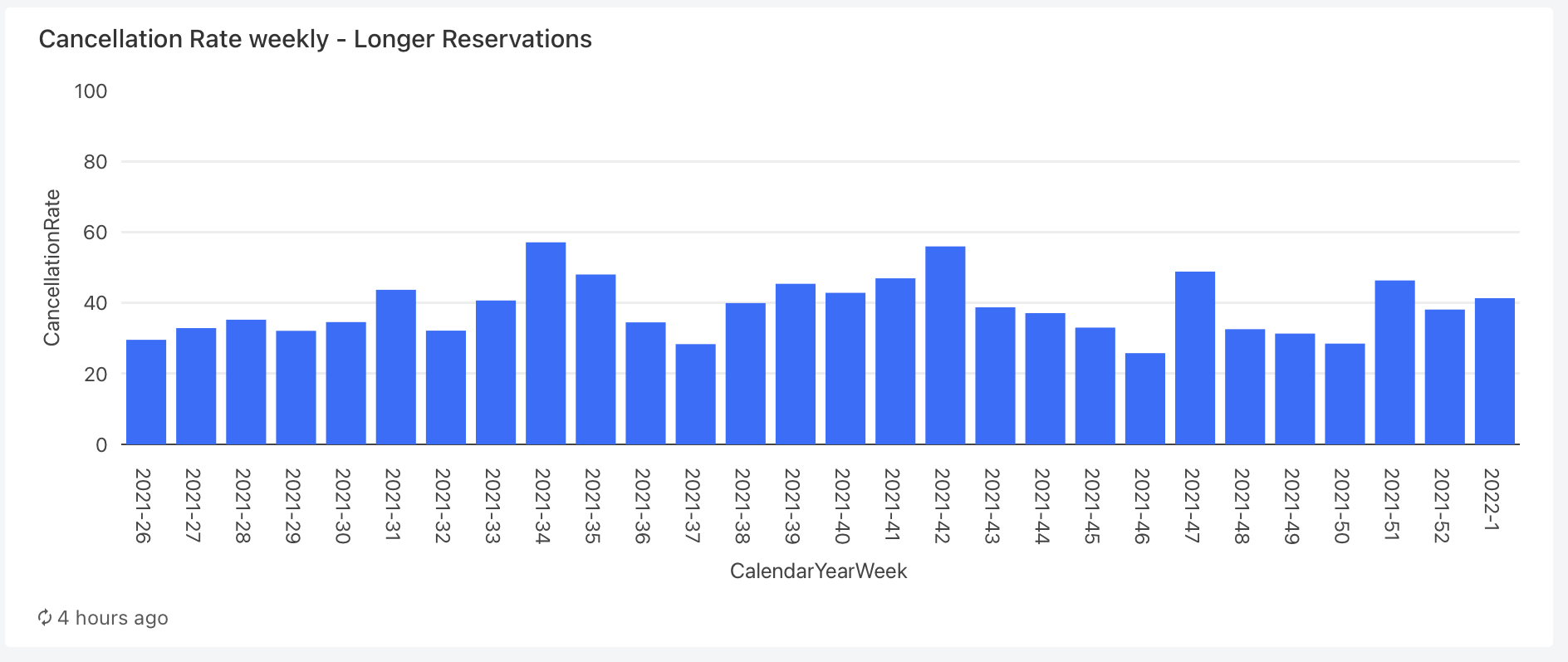 What does the chart tell us? Guests booking stays longer than 27 days are much less likely to let Covid measures change their decision to travel. These people are very often relocating for business or studies and once they book their stay, it's likely that they will actually arrive. For short term stays, the cancellation rate in these countries is currently three times higher. Put plainly, people will cancel their weekend trip to Amsterdam because of Covid measures, but they won't cancel their job or university studies.
Financial data
Now that we understand the resilience of the long stay business, we should look at the financial metrics. Firstly, the average daily rate (ADR). Again, we're looking at data from Austria, the Netherlands, and Germany and comparing stays of 1-7 days with stays longer than 27 days.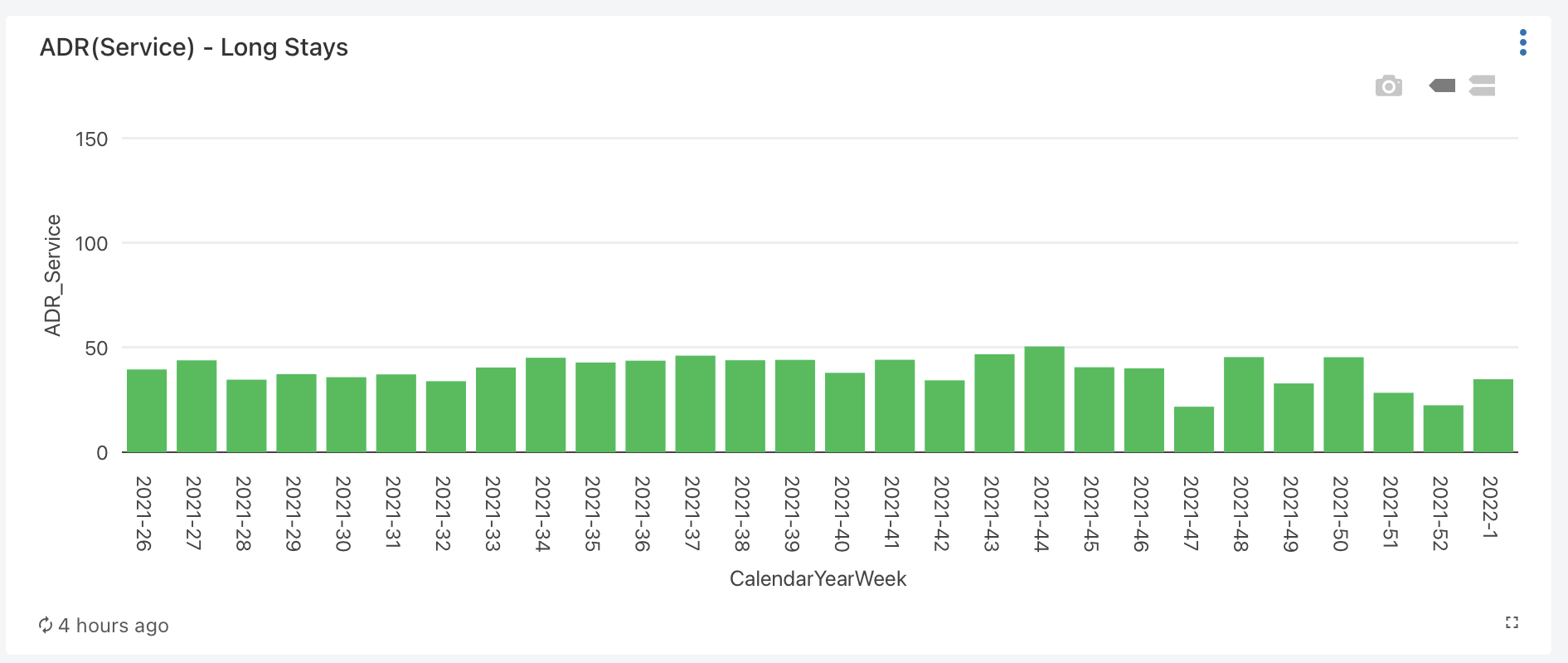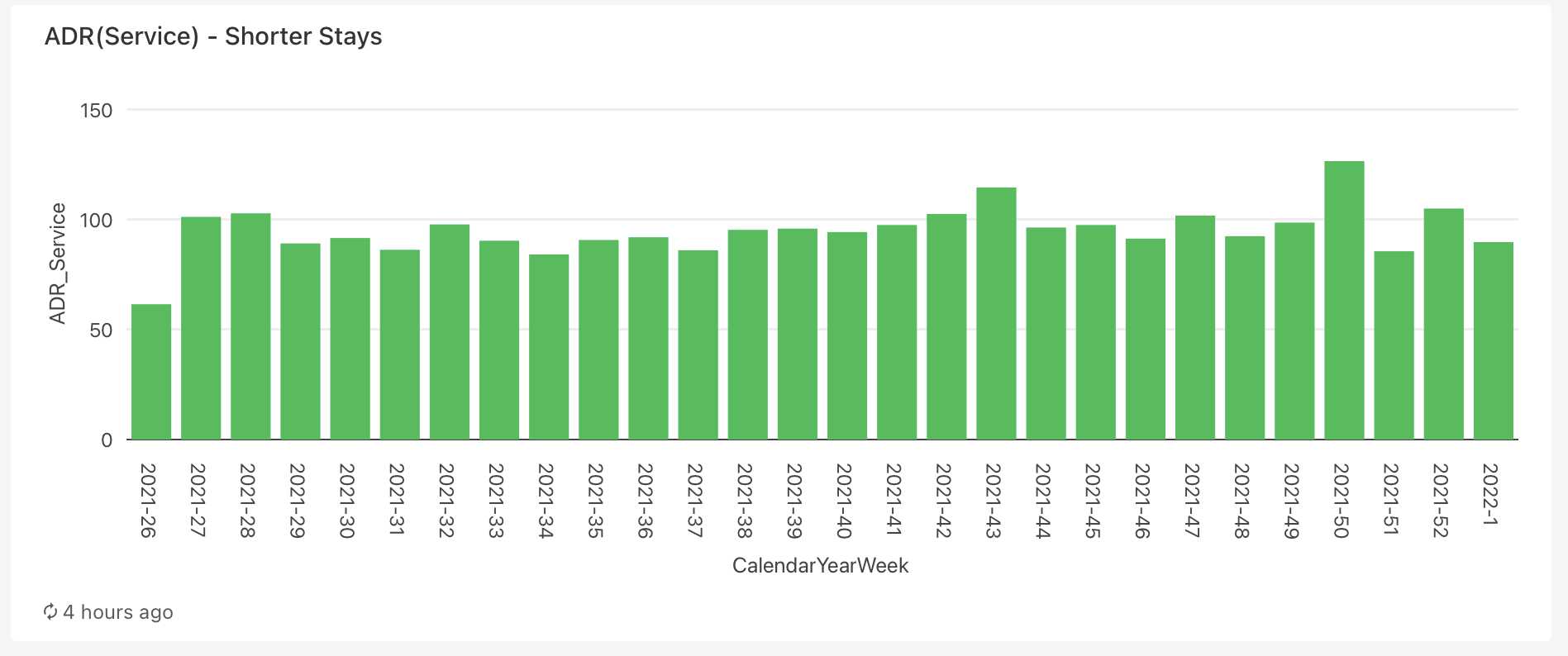 The difference is clear: the ADR for short stays (around €100) is approximately double the ADR of long stays (€40-50). Yes, that looks a lot better in the Manager Report. In the next metric, however, the long stays win. Here's the average value of reservation (additional products and services are not considered).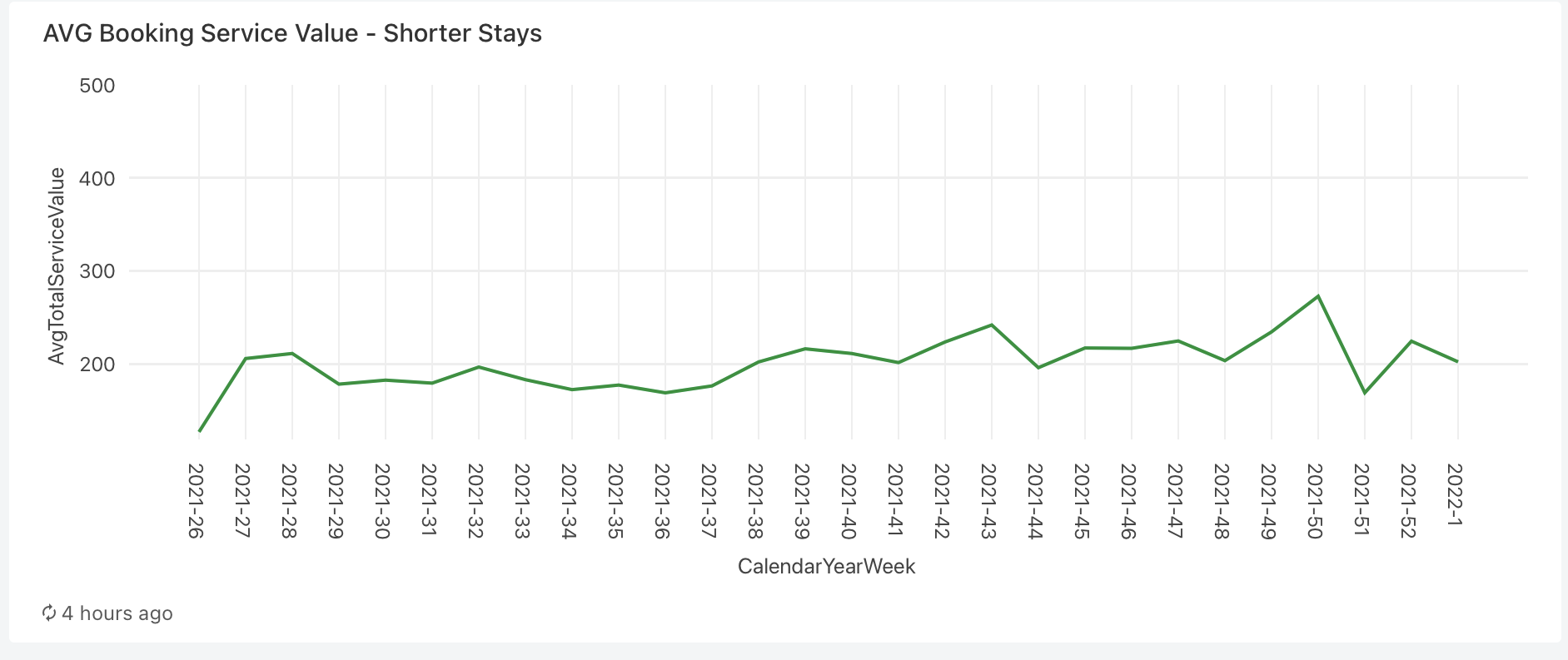 The average value of reservation for long stays is 15 to 20 times higher. If you manage to attract guests for this type of stay, they are golden eggs, bringing in an average of €4000.
Operations data and more
There are other metrics suggesting that long stay business can be very beneficial. If we consider occupancy and operations costs, long stay business is more efficient. The average length of long stays in our data is around 100 days. For these 100 days, your room is 100% occupied as there are no gaps between reservations. This can probably never be achieved with short stays. Therefore, the real metric you should focus on should be the revenue from an available space for a period of three or four months.