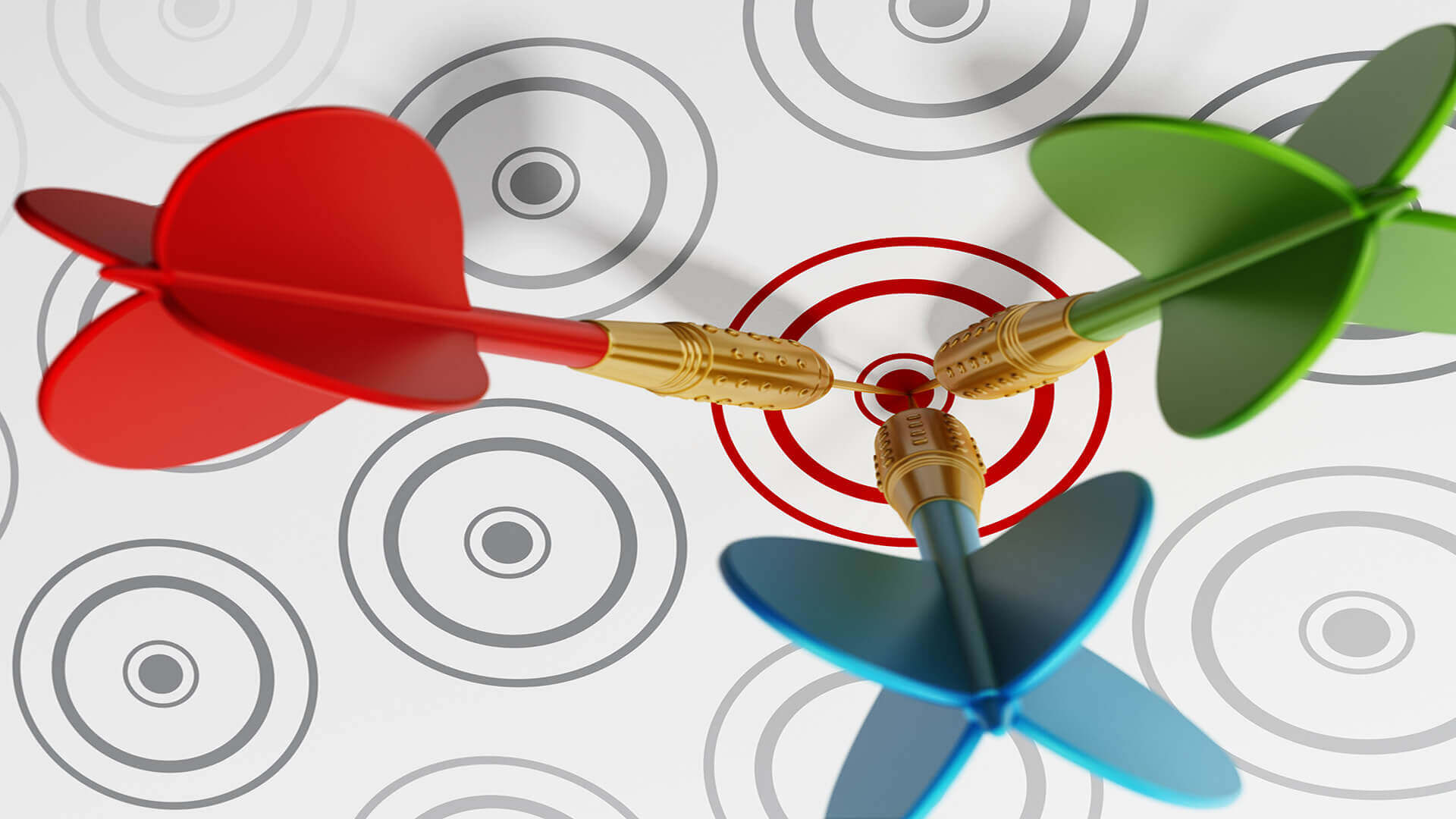 Retargeting for Hotels is sooo important, that I started talking about it re the Coronavirus, as the one task I suggested every hotel to master, in preparation for the post emergency.
NB: This is an article from DirectYourBookings
What is Retargeting?
I like following, getting inspired by and learning from successful marketers across all industries.
Why?
Because I've experienced many times that we can learn more from people and professionals who serve different industries than from those who are in the same environment.
It's a simple, yet powerful mind opening exercise: so many great ideas that can be replicated or adapted to serve our Hotellerie, too.
Whilst many theories fall into what one subjectively believes being good or bad practice, if there is one marketing strategy all marketers agree on, that is for sure retargeting.
Retargeting is the:
✅ easiest
✅ most efficient
✅ most cost effective
marketing strategy we all can count on.
A bit subjective to me (not much though) is that, when it comes to retargeting for hotels, Facebook is more powerful and effective than Google.
First of all, how many of you have been running campaigns on Google?
How many of Facebook?
How many on both?
I ran my own test in this matter a few weeks back and the results were quite surprising.
Second of all, who are the undisputed leaders of any Google' SERPs, whenever the keyword "hotel" is entered?
Right, OTAs.
This is not going to be a Google vs. Facebook sort of post, though. For that, I've something planned in my pipeline.
For now, I want to focus on the one and only thing that really matters: you must do retargeting for your hotel.
If not, like I said in this video, it's a suicide.
Ready? Let's go.
Why is Retargeting so powerful?
The name says it all: re-targeting.
Translated: targeting to those already familiar with our hotel, because the have already interacted with us:
✅ visitors of our website;
✅ fans of our Facebook page;
✅ guests who previously stayed at our hotel;
✅ users who interacted with our chatbot;
✅ users who have seen a video we published on Youtube.
The Customer Journey.
Let me step back a bit, so that I can bring a bit of context.
Question:
Why do we most times end up pushing prospects to make a booking right away, meaning from the very first time they land on our site, by bombarding them with urgency and scarcity messages everywhere on both the site and the booking engine?
To make my point clear: I am not against persuasive messages per se, I am against their overexploitation which, objectively, has become a real fad across the hotel industry.
"Only 3 rooms left".
"Book NOW and save X%".
"X other people are searching for these dates".
Sometimes you can get them all together in the same page, as if persuasion was a matter of quantity of messages prospects get exposed to.
70%.
Do you know how many visitors book your hotel at first sight?
That's what Google Analytics' Count of Sessions is for.
The point is, are these pushy messages effective?
Do prospects really convert more, even those who visit a hotel site for the first time, after getting pushed?
A short and smartest answer is: it depends.
A bit more complete one: not as effectively as those who adopt them think (or hope).
If you have have  a Google Analytics account, check your Count of Sessions' report, determine when you started adopting these urgency and scarcity messages, and check the respective conversion pre- and post.
Needless to say that there are tons of other variables that impact you CVR.
What I am trying to say though, is that, even though I might not know your hotel, I bet around 70% of your visitors, bounce after their first visit, and never come back.
Differently put, no matter how much pushy you are, most prospects simply won't book, because they are not yet ready.
And the overexploitation of those urgency/scarcity messages I referred to a while ago, well, high chances they'll have the effect of pushing your prospects away, rather than pulling them in.
Like when you go shopping…
It's Saturday afternoon (for a while, let's pretend we are not living in this Covid era…): like many other people, you decide to go shopping, even though you don't have a specific idea of what you want to buy.
Let's say, you let yourself get inspired by what you will run into.
So you walk through the fashion district of your town, or in a mall, you enter a random shop, with the intention of simply looking around.
Within a time-span of 3 seconds, a salesgirl immediately approaches you:
"Can I help you? If you need something, just let me know".
Now, I might not know you, but I know myself and my official reaction is the one people would define politically correct: "Thanks, I'm just looking around".
My inner reaction though, meaning the internal conversion that I'm picturing having with this salesgirl if I was allowed to be honest, is something like:
"Jeez, I've entered 10 other shops in the last 45 minutes, and you all told me the exact same thing. I know I can ask you in case of need, till then, please, can you guys stop burdening me?".
Men, this is for you, would you agree?
And even if you don't, would you agree that I may not be the only idiot in this world who thinks this way?
The point is, when I am being approached in this way, high chances I leave the shop, with no shopping. And the next time, I'll probably not even walk in, fearing the same approach.
Respect my time, respect my willingness to simply have a look around without pretending me to BUY NOW BUY NOW BUY NOW, and probably I am going to buy.
Isn't it the same thing with our scarcity/urgency messages?
Instead… Retargeting.
In fact, you can see retargeting as a sort of alternative approach to those prospects who, in time, may turn into Guests, but are not yet ready to become so.
Think about it:
❌ with urgency/scarcity messages you are persuading prospects to take action right away.
✅ with retargeting campaigns you give them a second (or third, or forth) chance to book your hotel, when they will feel ready to.
Can you see the difference?
When-they-will-feel-ready-to-book-your-hotel.
That's the purpose of retargeting and why it works so well.
But, let's see and example of how a retargeting campaign looks like.
How Retargeting Works.
A prospect visits your site for the first time.
They might have seen you on some OTAs first. Then, as the result of the billboard effect, they come to your site.
Being their first time, they don't know you at all, they are just looking around and gathering information.
In other words, they are far away from being ready to book a room.
This means that your prospect will certainly bounce at some point, meaning leaving your site (no urgency/scarcity message would have an effect on them, at this point in time).
Furthermore, parallel to your hotel, they are likely looking at 15 other hotels, and not necessarily in the same area, nor the same city.
What does this mean?
It means that these prospects will likely and totally forget about you, in a matter of 30 seconds after abandoning your site.
That's the beauty of the so-called dreaming-phase: prospects are open to suggestions, of any kind, yet are totally indecisive as to where to go, what to look at, which destination or hotels, probably even when.
The result?
They end up visiting thousands of travel websites while having little or no clarity, which means, little or no memory of what website they visit – unless you have a strong brand, but this is no food for discussion today -.
So, why not chasing them for a little while, to stay top of mind?
This is how retargeting looks like:
A prospect just visited your website but left without booking?
Cool. Later on today, tomorrow, the next days, when he opens up his Facebook or Instagram page, "gossiping" on his friends' lives, he will also see your retargeting Ad.
"Oh, honey, look, this is one of the hotels we were considering for our trip. Look, they are now giving us complimentary breakfast if we book directly through their site."
Or again:
"Oh, honey, look, this is one of the hotels we were considering for our trip. Look, they are giving us a FREE travel guide of the city. That's so nice of them, plus, who better than the Staff of the hotel knows about what to visit in town?"
That's what a retargeting campaign is meant for:
✅ stay top of mind.
✅ waiting for the prospects to be ready to book, by respecting his timing.
✅ nurturing the relationship with your prospect.
✅ winning the competition. Both competitions, aka your competitors and the OTAs.
This is it for today.