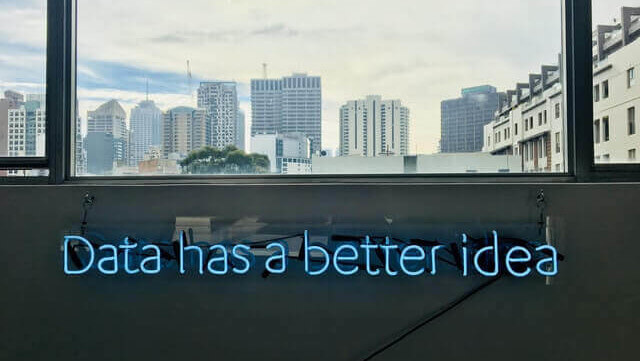 As consumers long requested better privacy, control, and consent, major internet browsers are no longer going to support third-party cookies.
NB: This is an article from Sojern
The largest of those, Google's Chrome, will be in 2023. Firefox and Safari have already taken measures to decrease the use of third-party cookies. With 87% of consumers using browsers that will no longer support third-party cookies, marketers must find new ways to understand, engage, and convert travelers online, and data is at the core of this change.
Subscribe to our weekly newsletter and stay up to date
Collect the 3 Pillars of Data
Three main data sources will help drive performance moving forward. The first, and one you may have heard the most buzz about, is hashed emails. Emails are the 'digital passport' for consumers. You need them to make purchases on Amazon, pass money back and forth on Venmo, confirm travel bookings, the list goes on. Hashed emails allow you to communicate across these platforms and devices. Most importantly, they respect client privacy without sacrificing accuracy. They're more accurate than third-party cookies, making your interactions more efficient and helping you get the most out of your marketing budget. Hashed emails are critical for addressable advertising moving forward. 
The second data source is the first-party cookie, or the cookies that you're already using on your website. They aid in collecting data, remembering language settings, and perform other functions that provide a good experience for website visitors. Think personalization–they enable a visitor to use the site without forcing a login every visit.
The third piece is historical booking data. Utilizing historical booking data allows for a more robust profile by combining online and offline data so you can better understand your customer and activate data in a meaningful way. These three "pillars" of data enable data collection, which is key to building actionable audiences for full-funnel advertising. Here are some tips to start collecting that data and get it organized for action.
Tip #1: Get Permission
The key to leveraging email is respecting privacy and allowing users to have control. The first thing you should do is get consent. To do so, ensure you have the right to collect and use emails for marketing and advertising. Permission rules will vary by country and region. They also vary based on what you're asking users to opt into versus opt-out of. Abide by the policies of your local markets and respect your customer's choices.
Tip #2: Incentivize People to Give Emails
After you have consumer permission and the right to collect information, it doesn't always mean your website visitors will be willing to share their email. However, from a consumer's lens, while they value privacy, they also value special offers and personalized experiences. Consumers are more willing to give you their emails to use for marketing when you create an incentive or provide value. This is common practice in retail, and it's happening more in travel.
A few incentive-based ways that you can test to collect emails: give 10% off with your first purchase, offer customers an opportunity to join a loyalty program, or share access to additional content. If you have a lot of foot traffic, there are convenient ways to collect emails offline. For example, you can request that customers give you their email to send the receipt and let them know you'll share future offers with them. This can be really helpful for attractions, where there's a combination of foot traffic and online traffic.
Tip #3: Hash Emails in Real-Time
After you receive the emails, the next step is to hash them. An email hash is a 32-character code that makes an email pseudonymized and unreadable. It is unique to each email address and the code cannot be reversed. The most common hashing functions are SHA256, MD5, and SHA1.
Travel brands can either hash emails themselves, so it just becomes another field in their database, or partners can hash the emails. At Sojern, we automatically hash emails one of two ways before they get to us. The first way is on the website they're coming from–we have technology that hashes the email before it comes to our database. If we're receiving the data from a Customer Relationship Manager (CRM), the emails are hashed before we get them and we ingest the anonymized version.
Check-in with your partners to understand your options for hashing emails. If they are unsure how to proceed with hashing, they may not be ready to help you move forward in the cookieless world.
Tip #4: Generate First-Party IDs
Next, you'll want to generate first-party data cookies, which is something you're likely doing now. Most web platforms are already using first-party cookie data and one of its key benefits is delivering a personalized experience (such as not asking the visitor to log in repeatedly).
While collecting first-party data is standard on your website, the key is to share it with your partners to improve your digital marketing strategy. For example, at Sojern, we use a universal pixel on our partner sites (both desktop and mobile experiences). That pixel collects the hashed email, the first party ID, and all of the search and booking data immediately, without the partner having to do anything on a daily basis.
Tip #5: Get Your Data House in Order
After you've collected all that data, the next step is to store it in an easy-to-understand way in a database so you can start deciding how, where, and when to share the data. There are a lot of different databases to do this, but you may be familiar with a CRM, Electronic Data Processing (EDP), or Property Management System (PMS). Even simpler systems such as MailChimp or Constant Contact will provide a database that can store a lot of customer information.
The key is to ensure that you have a database that can handle both online and offline data, and can store it in an actionable way. While it was important in the past, it will be critical in the cookieless world to continue reaching your target audience. With fast, efficient data collection, you can easily share your data with partners.
Tip #6: Share Historical Booking Data
Sharing historical booking data is one of the key pieces to building out your full customer profile and will allow you to target more effectively. After you have a good number of hashed emails associated with the first-party cookie ID, your historical data enriches the profiles, making your retargeting efforts more impactful.
With your data well organized, you're able to easily decide what data you want to share with a trusted partner. Your partner ingests that data through a simple process–either by file downloads or an API between the two, and it's typically a batch process that's happening on a frequent basis. What makes this simple for you is the one-time setup. Your partner then takes that data, turns it into audiences, targets the audiences on your behalf, and shares reporting.
Most importantly, you're never passing personally identifiable information (PPI) back and forth in an unsafe way. You can either provide a field that is already a hashed email, or your partner is going to hash the email before they get the data.