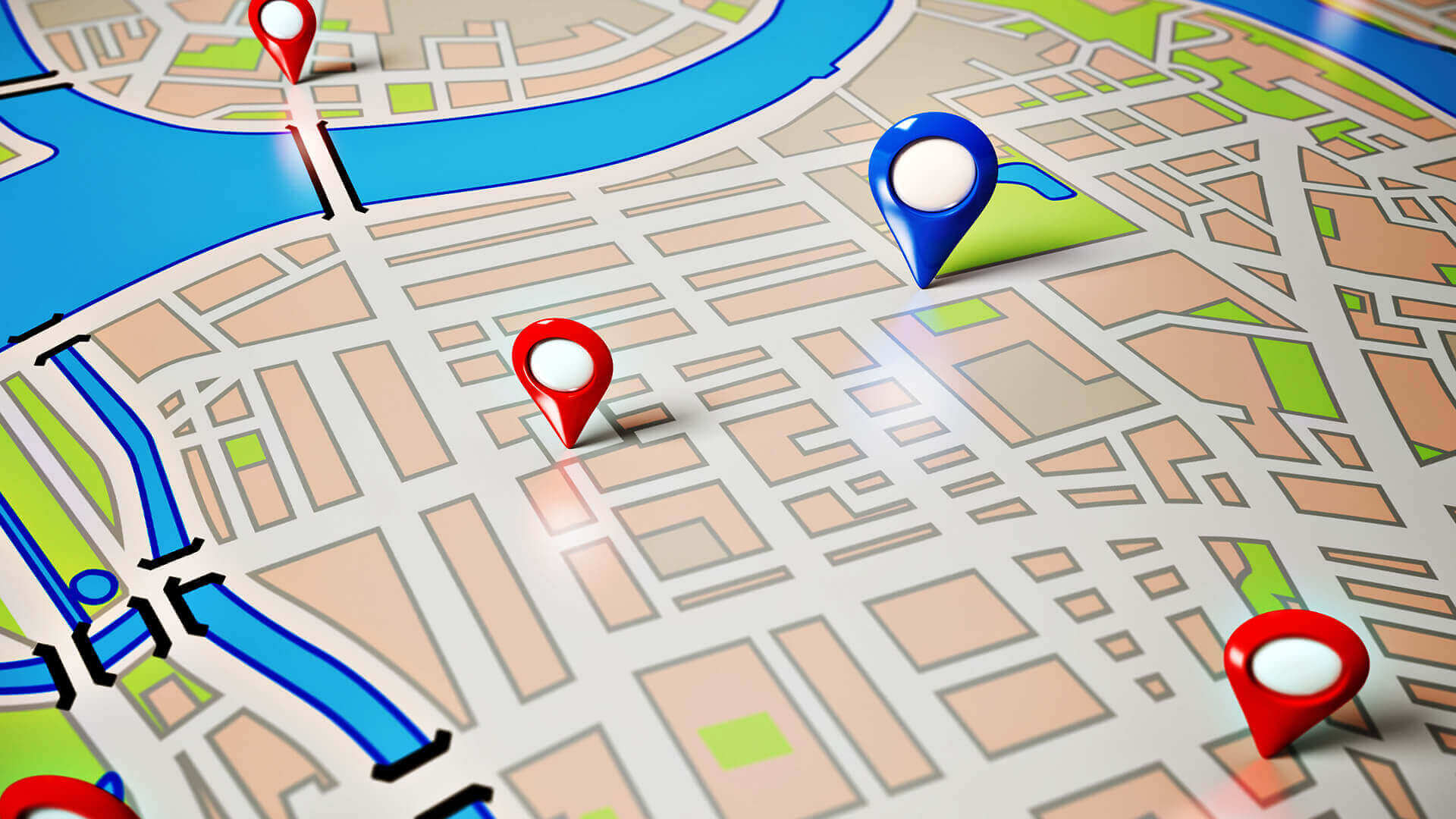 From relatively nowhere 5 years ago, local search now accounts for 15 – 20% of all visits to our client's hotel websites.
NB: This is an article from 80Days
What do we mean by local search traffic? We consider it to be the combined number of website visitors from:
Google My Business and Bing Places for Business knowledge panels i.e., the feature that appears top right for brand name searches on Google and Bing
The Map Pack – the '4 pack' of hotels that appear at the top of the search results page for 'location hotels' type searches on Google and Bing
Google, Bing, Apple Maps and other 3rd party location sites.
Subscribe to our weekly newsletter and stay up to date
WHAT'S BEHIND THE RAPID GROWTH OF LOCAL SEARCH TRAFFIC?
In a word, mobile. Our use of mobile devices to search phrases such as 'near me' and 'nearby' has increased significantly during the past 5 years.
This graph, provided by our friends at Uberall, shows just how quickly 'near me' searches have grown, now accounting for over 50% of all search traffic.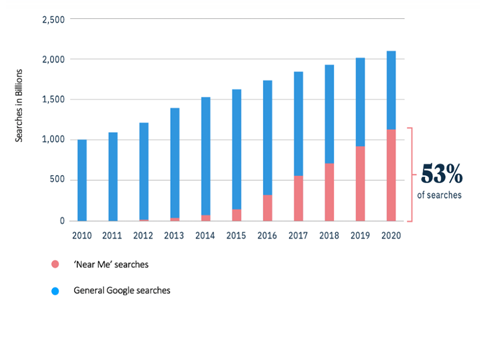 However, don't underestimate the 'lockdown effect' and the pandemic's impact upon local search behaviours.
THE LOCKDOWN EFFECT
The last 18 months of in, out and in-between lockdown restrictions have seen a significant rise in local search phrases used for hotels, restaurants and leisure facilities. Users have taken to searches to verify opening times, ask questions about if the gym / swimming pool etc. is open, if takeaway options are available, enquire about health and safety measures and much, much more. Many phrases show strong brand affinity and indicate a strong intent to book or visit, so it's vital to ensure that you're present and correct; appearing prominently in search engines.
We've already discussed the 3 main factors of Google's Local Search algorithm being distance, prominence, and relevance.
Here we touch on those again, adding some additional pointers on how you can increase your hotels' Local SEO performance.
10 TIPS TO INCREASE HOTEL LOCAL SEO
1. Ensure you have claimed and verified your Google My Business (GMB) listing.
Optimise this by adding your hotel's official address, opening hours, COVID information, amenities and a selection of high-quality photographs. It is important to ensure your hotel name, address and phone details are identical across your website, GMB and other 3rd party websites.
A top tip is to tag the URL you add to your GMB listing with some tracking so that you can directly measure your local SEO performance in Google Analytics. Google's Campaign URL Builder will allow you to tag your URL like the example below:
https://www.your-hotel.com/?utm_source=GMB&utm_medium=organic&utm_campaign=gmb-local
2. Ensure you have separate GMB listings for each part of your business.
In most cases your restaurant, spa, golf course and lounge bar, etc. can all be separately verified on Google My Business (GMB) and Bing Places allowing them to show more prominence for brand name searches. Equally all details for each business such as description, phone number, opening times, reservation URLs etc. should be detailed.