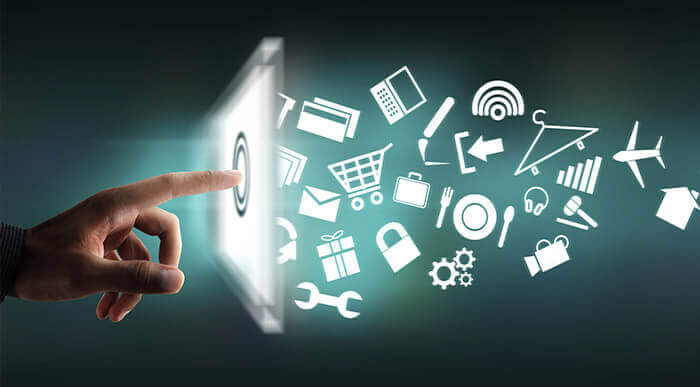 Keyword research for hotels is the backbone of any hotel SEO strategy.
NB: This is an article from Travelboom
Ranking for the right keywords can greatly impact a hotel's success, but choosing the right keywords to target can be tricky.
Here are some keyword research tips to help you identify the right keywords to use on your hotel website:
Subscribe to our weekly newsletter and stay up to date
1. Identify Keyword Opportunities
There are plenty of tools out there to help with keyword research. Here at Fuel we like to use multiple keyword research tools when we begin the research phase. Some of the tools we use are:
Search Volume and Competitor Data:
Free Search Volume Tools:
Google SERPs:
Related searches (variations of keywords in Google's search bar)
People also ask (questions people are searching pertaining to a particular topic)
Featured snippets (answer boxes at the top of the search results page)
People also search for (similar to related searches)
Other Free Helpful Tools:
AnswerThePublic (for brainstorming and questions people may be asking pertaining to a particular topic)
Google Trends (trends for keywords over time)
To begin your keyword research it helps to start with broad terms like "[city name] hotels" or "hotels in [city name]".
Then find major venues, attractions and events that happen near your hotel, such as "hotels near [venue]" or "hotels near [event name]".
You also want to determine what your hotel's differentiators are. For example, if your hotel offers 2 bedroom suites, or pet friendly accommodations you can choose "2 bedroom suites in [city name]", or "pet friendly hotels in [city name]". You should also identify keywords with amenities that your hotel offers, like "hotels with [amenity]".
This should give you a pretty solid list of hotel keywords to start with. Begin by plugging those variations into tools like Google Keyword Planner, SEMrush, and Moz Keyword Explorer to determine keyword competition and search volume, as well as keyword variants you may not have thought about.
If you're optimizing an older hotel website, it helps to dig into the website's Google Search Console account. Here, you'll be able to identify keywords that your website already ranks for organically, and drives organic traffic and impressions. That way you quickly have a basis of what is already working for your website and can make a plan to optimize further.
Now that you have a full list of potential keywords to target, it is time to segment those keywords by searcher intent as well as competition.
2. Searcher Intent
Looking at your hotel keywords list, envision what type of content you would create to rank for that keyword. If you can't fulfill searcher intent you probably shouldn't target that keyword.
Someone typing "[city name] hotels" into a Google search is likely in the beginning stages of the conversion funnel. They are comparing prices, reading reviews, seeing what's nearby, etc., and may not be ready to book their room just yet. Those broader terms make more sense for an OTA or Portal site that creates content to compare multiple properties.
However, someone typing in "2 bedroom suite in [city name]" is closer to the end of the conversion funnel. They have identified a differentiator and would like more information about hotels that have 2 bedroom suites. This is where your hotel can create killer content (text, images, and video) around your 2 bedroom suites to draw that traffic to your site.
Place yourself in the searcher's shoes. At what stages of the conversion funnel do your keywords fall under? It's critical to understand the conversion funnel—from the awareness phase to the purchase phase—of a hotel guest as this will be a determining factor for the keywords you select and how you present your content.
"Place yourself in the searcher's shoes. At what stages of the conversion funnel do your keywords fall under?"
3. Keyword Competition
Understanding the competition for a certain keyword will also help you make a decision on whether you have a chance to rank. Typically, broad terms like "hotels in new york" are going to have much more competition. Just doing a Google search shows the sites competing for that keyword are huge, authoritative websites with lots of links pointing to them.
An independent hotel will likely not be able to compete since they don't have the reputation, authority, links, etc. Also, as mentioned above, the independent hotel doesn't have the price comparison and options that these metasearch and OTAs have that fulfill searcher intent.
That's why independent hotels have more success targeting long-tail terms with less competition, and can absolutely fulfill searcher intent.
Think of independent hotel websites as David, and OTA websites as Goliath. Long-tail keywords are the independent hotel's slingshot. Long-tail might be the only chance your independent hotel website has to steal bookings back from the big guys.
"Think of independent hotel websites as David, and OTA websites as Goliath. Long-tail keywords are the independent hotel's slingshot."
Did you know: Moz offers a free browser extension called MozBar that can further assist in identifying domain authority and give you a better indication of what the competition looks like for websites that rank for a particular keyword. 
Simply search for your desired keyword in Google. After the results load, select the MozBar icon in your browser. From there, MozBar will spit out authority metrics that you can use to compare to your site.
If you're uncertain of your website's own authority metrics, active MozBar and make a search for your hotel. Or enter your website's domain into the Moz Link Explorer Overview tool.