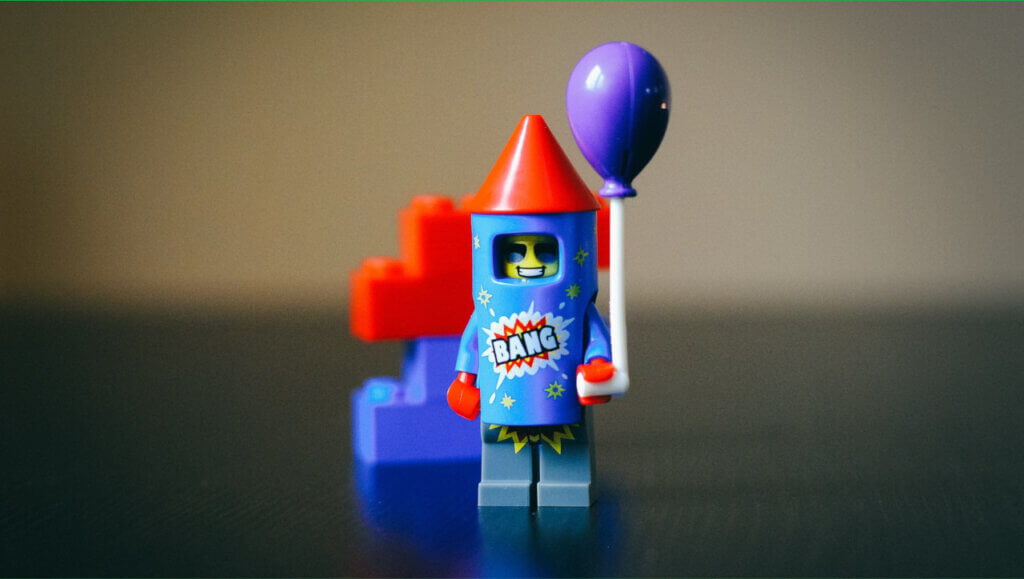 Friction occurs when a customer encounters barriers when purchasing a product, such as waiting in line, finding a credit card, or filling out a registration form.
NB: This is an article from Stayntouch
Friction is usually perceived as a negative experience, and too much friction can act as a 'record scratch' that takes the guest out of a buying move and can give them a bad impression of your brand overall. Eliminating friction is like removing a burden that prevents your guest experience from being everything it can be.
Subscribe to our weekly newsletter and stay up to date
When the guest journey can flow naturally, so will conversions and revenue. This article will examine how to eliminate friction, increase personalization, and drive conversions at every stage of the guest journey, from booking, to the guest welcome, to payments and dining, to the guest departure.
Make it easy for guests to book direct.
Advances in mobile and cloud technology have eliminated much of the friction in the purchasing process, but ironically, this has only made guests hypersensitive to friction in general. Consequently, Google notes that over half of a site's visitors will abandon a website if it takes over three seconds to load. Additionally, 87% of consumers say they would abandon an online shopping cart if the check-out process were too difficult while 55% of respondents admitted that they would also never return to the brand's website again
If hoteliers want to maximize revenue they must eliminate friction from every stage of the guest journey. This means deploying a booking engine that is fast, optimized for mobile, intuitive to navigate and contains all of the information a customer needs to book a room. A hotel's channel manager or central reservation system (CRS) should also make it easy to get in front of your guests by granting access to multiple travel markets, including OTAs, metasearch, and social. The booking engine should also accommodate customized booking links that can be inserted directly into social media posts or marketing campaigns to make the conversion from trip inspiration to direct booking seamless and natural.
Streamline the guest experience with a mobile-first stay.
Of course, eliminating friction does not end at booking. When a guest arrives at your hotel, they want to experience the guest experience, not wait for staff to process a request. Unfortunately, the traditional hotel check-in process is time-consuming and often creates a frustrating experience for guests. The front desk itself creates a physical bottleneck that can increase the wait time at check-in and harm the rest of their stay.
Fortunately, technology can eliminate this friction by delivering the option for a mobile or kiosk-based self-check-in. Integrating a PMS with mobile self-check-in, digital payment gateway, keyless entry system, and mobile guest messaging system allows guests to complete the entire welcome experience directly from their smartphone in under a minute while also allowing hotels to earn ancillary revenue by sending targeted automated offers for room upgrades, amenities, and early-check-in/late check-out directly to their guests' mobile devices.
Traditional upselling techniques involve staff initiating a scripted dialogue at check-in, which often appears forced and imposing to their guests. However, sending targeted offers through their smartphones allows your guests to choose their enhancements at their own pace, leading to higher conversions. We have seen up to an 18% conversion rate on automated room upgrades with our clients, as well as a 10% conversion rate on stay add-on packages and up to a 240% ROI with mobile upgrades and upsells per quarter. Hoteliers can enhance upgrade offers further by incorporating a robust allowances function into their PMS. Allowances give hotels the flexibility to provide added value to their guests by including breakfast or dinner packages or unique add-ons to their stay.
The mobile-first experience should also extend beyond the guest welcome. Integrating the PMS with a mobile point-of-sale system (POS) allows guests to order food and pay through their mobile devices, with room charge postings sent to their appropriate guest accounts. Mobile guest messaging creates a seamless communication channel between guests and staff using the messaging app of their choice, allowing staff to respond quickly to requests. By incorporating AI chatbots, small teams can handle more routine questions, amplifying their performance. Hotels can even streamline check-out by offering monetized mobile late check-out while capturing guest sentiments and preferences through mobile micro-surveys that can help identify brand advocates or catch any outstanding issues before they turn into negative online reviews.
Simplify payments and never lose a customer at the close.
One of the most significant friction points in the guest journey occurs during payment, presumably when they have already decided to book a room or purchase an upgrade of amenities. Hotels risk losing a sale at the moment their guests are ready to close by not accepting the guest's preferred payment method or forcing them to manually enter payment information.
Unfortunately, traditional payment facilitation systems increase payment friction by placing unnecessary logistical burdens on hotels. Legacy payment systems rely on separate companies to fulfill each stage of payment facilitation, from processing, to acquiring, to schemes and interchange. The result is a payment facilitation structure that is complex and opaque, making it difficult for hotels to adopt new payment technologies, resolve chargebacks and disputes, or even receive an accurate monthly bill. This operational confusion is often reflected in the guest experience, as hotels must rely on inefficient and error-prone manual processes to facilitate payments.
The solution is to rely on a single unified commerce payment service that consolidates every stage of payment facilitation into a single trusted provider. This can significantly reduce operational friction by automating payment processes, consolidating client support, and seamlessly integrating with the rest of the hotel's technology stack. A unified commerce payment system can also streamline the guest experience by allowing guests to pay how they want (including credit, local currency, digital wally, and Buy-Now-Pay-Later (BNPL) schemes) and where they want (including mobile, in-person, or through a guest-facing kiosk).
But convenient payment options are only the beginning. A Unified commerce payment service collects various payment data into a single integrated system that can follow a guest from platform to platform and touchpoint-to-touchpoint. This allows hotels to leverage payment tokenization and Merchant Initiated Transactions (MITs) to deliver single-click payments and payment-linked loyalty programs that automatically accrue loyalty points as the customer makes additional purchases. MITs open the possibility of delivering almost "invisible" payments that run in the background with minimal direct guest involvement.
Drive conversions by curating hyper-personalized guest experiences.
Hotels can also integrate comprehensive payment data into a Customer Relationship Manager (CRM) or their PMS platform's guest stay profile. This allows hotels to automatically build a highly nuanced guest profile that can be leveraged to deliver targeted messaging and offers and increasingly relevant guest touchpoints. As the "heart" and "memory" of a hotel's technology ecosystem, a mobile PMS's guest profile can store information on a guest's stay, calls to housekeeping or maintenance, and special preferences or requests. When combined with payment information, loyalty status, propensity to spend, and travel intent, the hotel can generate a dynamic profile that automatically learns from guest behavior and works invisibly in the background to create a hyper-personalized guest journey.