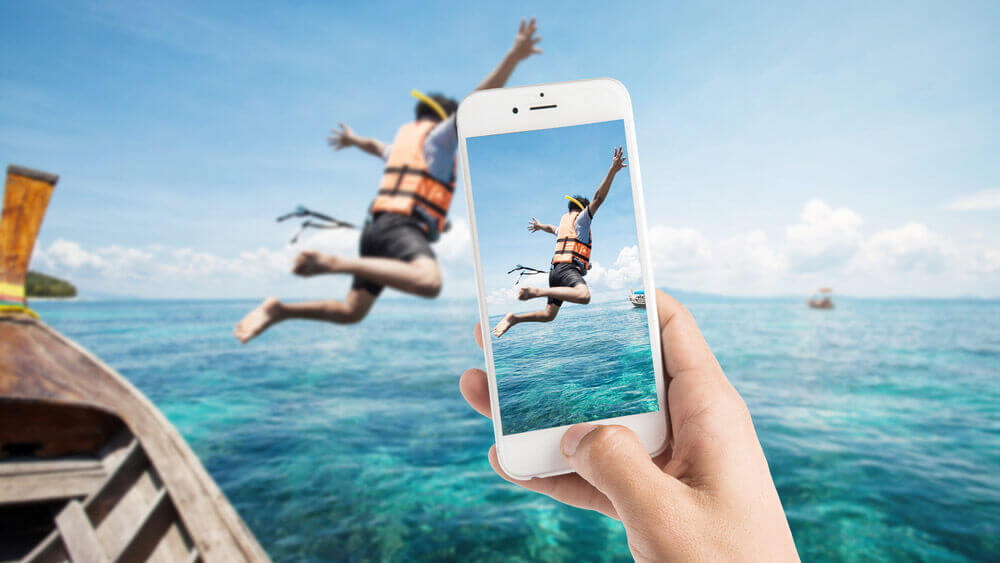 If a picture speaks a thousand words, then the power of a real estate video is almost immeasurable.
NB: This is an article from Proven Partners
Though undeniably more difficult – and costly – to produce, video marketing pays off. The brain processes visual information up to 60,000 times faster than it does text, and studies have shown that footage is more engaging and more attention grabbing, with video clips more likely to be shared on social media, and more likely to increase conversions from landing pages. People also retain up to 95% of a video's message versus just 10% for the written word.
Subscribe to our weekly newsletter and stay up to date
Little wonder that in this social media age more and more real estate development companies are seeking to harness the power of direct real estate video marketing. Such direct marketing enables developers to target specific audiences, with the option for greater personalisation, while generating greater interest and increased profit by selling more of the development themselves. Video marketing by developers will also lead possible buyers directly to the developer's website or social media platform —establishing the potential for ongoing relationships.
VIDEO MARKETING IDEAS THAT YOU SHOULD BE USING
Listing videos are becoming more used – and more expected – by both buyers and sellers. From a video tour to drone footage, there are several ways a developer creates videos guaranteed to generate leads and build trust with potential buyers. Let's examine some options more closely below.
360-VIDEOS
Nothing better illustrates the potential of a development than 360-degree video. Whether for off-plan or unbuilt property developments, this technique places potential buyers and sellers in a virtual world where a custom-built video tour, or interactive tour, can create an emotional connection with a project.
AERIAL VIDEO
While many companies choose to use rendered imagery for their not-yet-completed visions, Aston Martin opts for rendered video. Cinematic shots lead the viewer in and around the building, during both day and night. There are some especially spectacular aerial shots from above and floor-by-floor shots inside akin to riding an elevator that give a real sense of scale of the project. The Aston Martin driving onto the forecourt is a nice touch, too.
Additionally, two gallery page videos linked from Aston Martin's YouTube channel add extra layers of luxury that showcase the target audience. The first, a journey to the residences by way of private jet and an Aston Martin; the second, more interior shots. At the close awaits the famous winged logo on black, and a handle to the website and Instagram page – remember, estate videos are more likely to be shared!
USING VIDEO TO HIGHLIGHT LIFESTYLE
Image courtesy of Montage Residences 
This wonderfully unique approach to real estate video marketing opts to not showcase the residences, instead going for video clips of the lifestyle that accompanies them. Blissfully bucolic, there are shots of rolling hills, whispering leaves, and grapes being caressed on the vine, before drone footage rises to reveal a cyclist gliding through the vines and kayakers paddling on a lake. The company emblem never disappears from the frame, the association with nature so clear you can almost taste the vino.
BOOMERANG SHOT
The homepage slow motion in and out shot mirrors the wide-eyed awe of a visitor witnessing the stunning penthouse living space and its spectacular views for the first time. The captivating slo-mo five-second 'boomerang' clip (which also loads faster than a regular video) is backed by a link to five-minute documentary-style film, with narration and interviews by the group's president, architect, and founder detailing the vision behind the project, with behind the scenes and final product shots complemented by footage of the lifestyle the residence affords.
SLOW MOTION VIDEO
It's all about skiing, spas, and sumptuous feasts at Six Senses Residences, and this real estate video showcases them skilfully. Potential buyers are lured by cinematic, slow motion shots of tumbling snowflakes, snow-capped peaks and drone footage of cable cars and skiers, complemented by the contrasting cosiness of a steaming hot tub, roaring log fire, and seafood sizzling on a hot plate. A tale of two, luxurious worlds in one, under the clever tagline of 'Welcome to Life at the Top'.
ACTION VIDEOS
A necessarily niche example of real estate video marketing, Escapade Living is aimed solely at motorsports enthusiasts. Brief, teasing shots of contemporary interior spaces and amenities are interrupted by thrilling clips of racing cars from inside and out, with shots of the racetrack from the residence and courtesy of some clever drone footage. The adrenaline-fuelled message roars as loud as a race-car engine to strap in for a helluva experience.
POINT OF VIEW VIDEO
Image courtesy of The Owo Residences
Another super real estate video that hints at what will be, the viewer is welcomed with majestic shots of the luxurious historic stone building, a union flag, and the iconic London Eye before being invited inside OWO London with the captioned question, 'If these walls could whisper, what stories would they tell?' Then, rather than create renders, intrigue is created as the camera takes a point of view approach, curiously peeking around corners, through gaps in marble bannisters, and cracks in polished oak doors as if trying to overhear a wonderful secret.
DRONE VIDEO
Image courtesy of Number One Residences 
If you're going to run an entire real estate video under the caption 'The most prestigious and best rental accommodation ever offered to the Dublin Market', the footage needs to marry with the message. This one does so by way of masterful drone footage that highlights not only the views from the residences, but of the surrounding cityscape. There are also glimpses of apartment interiors and amenities like the rooftop terrace and exclusive gym. A call to action button sits beneath the caption with a link to register interest.