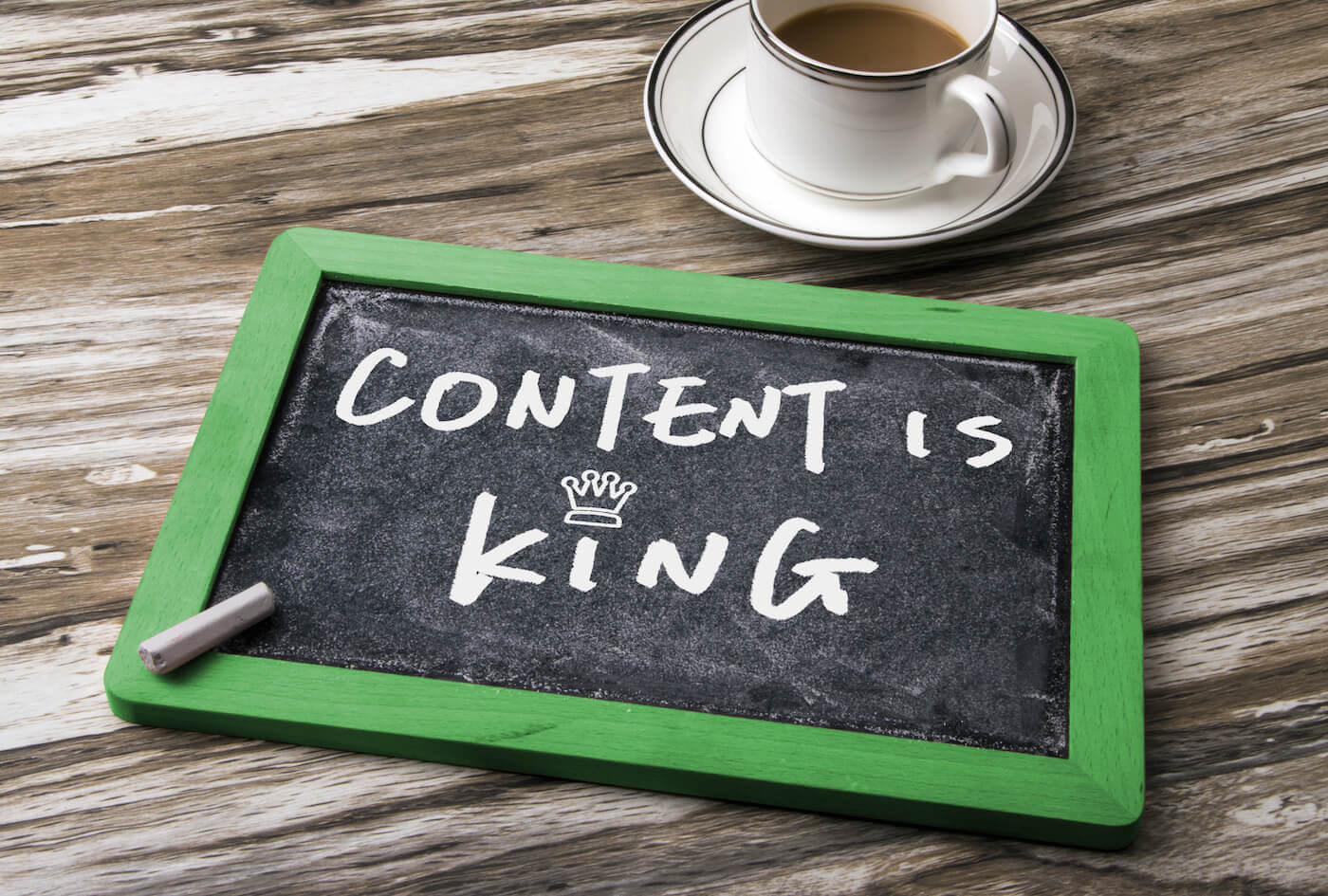 Is your website in need of some advanced content marketing?
NB: This is an article from Profitroom
Your website is the online face of your company. Think about when you walk into a shop: if the store is messy and unorganised, you can't find what you're looking for, and there doesn't seem to be any staff around to help you. Would you feel satisfied with the service? Or would you feel frustrated and less likely to make a purchase?
Subscribe to our weekly newsletter and stay up to date
Now, imagine that store is actually your website. If there is too much going on, there's no obvious search bar, and the information your customer really needs isn't easily accessible, do you think your customer is likely to stay?
Understanding what your customers need and want, and how to deliver it effectively with your website, is the key to online success. This week, we're going to help you look at your website with a fresh pair of eyes and understand how to update it for optimal performance:
Simplify your homepage
This is the first page your customer will see. It needs to be clean, crisp, and inviting. This is your opportunity to welcome your customer in and make them want to stay. The key is not to overwhelm them with information; it's to entice them to explore the site.
Using your brand's colour palette, keep the page minimalistic and easy to navigate.
Don't make them search for a search bar
Your search bar is an important element of your website. If your customer is looking for a specific product or service, they may want to jump straight to that page; or, if they're unsure of what they want, a search bar can help them navigate through the site easily.
One way to integrate a simple advanced content marketing strategy is to have a search bar in the top corner of each page. This will help your customers find exactly what they want, without having to sift through the menu bar in order to get there.
Update your imagery and utilise videography
Keeping your website up-to-date with fresh imagery is important for staying relevant and exciting.
If you have a repeat customer, they may visit your website, see the same content and imagery as always, and head straight to where they need to be. However, if that content and imagery is changed and refreshed, it'll encourage them to visit different pages and explore the updated content – which may result in them purchasing more than they came for.
In a similar vein, people are busy and often don't want to spend too much time sifting through paragraphs to find what they need. A simple, snappy video can promote your product, service, or even your team, and encourage the user to find out more. Getting to know the faces behind the website is a great advanced content marketing technique for personalising the experience and creating a relationship with your audience.
Highlight your testimonials
What your previous and current customers say about you is important.
Utilise good reviews and place snippets around the site so that when a potential customer clicks on a particular page, they instantly see positive feedback. This will not only encourage them to make a purchase, but they may also be more likely to leave their own review, too.
Make your site accessible
Instant, quick access is essential for users on-the-go. Many people access the internet via their phone, so it's important to have a website that's optimised for different devices to avoid clunky, or partially visible, content.
It also helps to ensure all the links are working correctly and images/videos are small enough not to interfere with the page's loading speed. It's easy for a customer to close a webpage, so your website needs to be working optimally to keep them interested.
Are you blogging?
Blogging is an efficient way to keep your website current with fresh and relevant news and information. It can help with your search engine optimisation and improve your customer's experience.
Setting up a blog content schedule can help you to plan and upload your blogs regularly to ensure you keep them up-to-date.
You can also link to other pages throughout your website to keep your customer interested, using it as an opportunity to further sell your product/service.