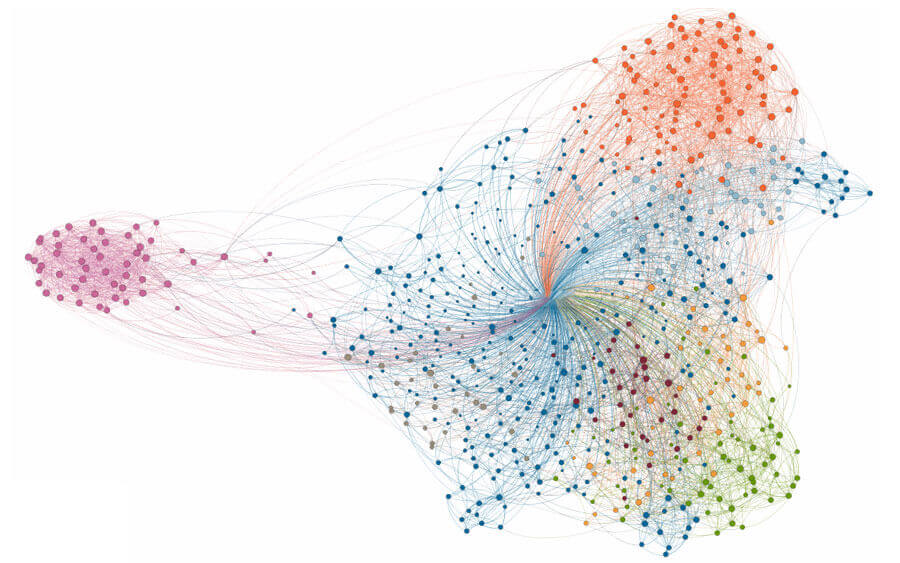 The terms "data" and "analytics" can often be confused or misunderstood.
NB: This is an article from Duetto
"Data is the facts of what happened or what's in the process of happening. In the context of hospitality, it's reservations, competitor pricing information, etc.," said Duetto CEO and Co-Founder Patrick Bosworth. "Analytics are when you begin to make discoveries from that data, derive insights, maybe make predictions and then communicate those learnings from the data.
"So the data is just the facts and the analytics are an interpretation of those facts."
3 Most Common Hotel Data Sources
For hotel revenue teams, there are three common sources of data:
Reservation data – This shows how many reservations are currently on the books, how that number compares to where the hotel was at the same time last year, and what the overall pace of bookings is forecasted to be.
Competitor pricing data – This gives hoteliers a sense for how compressed the entire market is by looking at the behavior of their competitors. Revenue managers shouldn't necessarily follow their competitors, but the data does provide a demand signal.
Search data – This can be regrets and denials from a hotel's direct website. This data gives hoteliers a sense of the current demand.
Other data sets to consider are airline ticket sales information and competitor benchmarking data.
Hospitality analytics come from being able to tie together multiple data sources from multiple internal systems, as well as external data sources, and synthesize it. If done properly, it allows hoteliers to build one clear picture of the past and the present, and to make accurate predictions about the future. By synthesizing those multiple data sets and analyzing the results, hotel revenue teams are able to gain new insights and make better decisions.
Here's a recent example: Duetto hotels in Madrid used in-depth analysis of their demand signals in advance of 1 June 2019, when the city played host to the UEFA Champions League Final. Up to 150,000 English football fans descended on Madrid for the championship match, with many booking their accommodation just a week or two beforehand when it was determined their team would advance.
Relying on accurate demand forecasts and strategic decision making, hotels using Duetto in Madrid saw an average 336% increase in Revenue Per Available Room (RevPAR) for the Saturday and Sunday nights compared to the weekend previous, and a 363% increase compared to the same time the previous year.
In terms of Average Daily Rate (ADR), hotels using Duetto in Madrid saw a 241% uplift for the Saturday and Sunday nights compared to the previous weekend, and a 266% increase compared to the same time last year.
Unfortunately this isn't always the case. Hoteliers often miss opportunities when they can't analyze large amounts of data in real time, and this is where technology is incredibly beneficial.
For example, while it may not be as large as a European football championship, conferences in the city present their own unique opportunities. Often times hotels that are not part of the conference room block will receive overflow demand should the host hotel sell out. But hotel revenue managers who are running from meeting to meeting and preparing reports for the leadership team are often too busy to notice their hotel has received a spike in bookings. In a short amount of time the hotel can fill up with low-rated business.
More Than the Metrics
The key performance metrics that hoteliers track haven't changed much over time. RevPAR is still the main measurement to benchmark performance, although lately revenue teams have been more closely analyzing bottom-line metrics, such as Gross Operating Profit Per Available Room (GOPPAR) and Net Operating Income (NOI). Market indexes such as RevPAR Index (or Revenue Generation Index – RGI) or Net RevPAR Index are also important measurements of success.
But while those numbers make great scorecards at the highest level to illustrate how a hotel is performing, they often tell only part of the story. The hotel business is far more complex than that. Knowing that RevPAR is up or down doesn't actually give revenue leaders a roadmap to what new decisions they should make. It's simply a yardstick for how the hotel is performing – it doesn't show opportunity. Your RevPAR may be up on last year, but could you have pushed rates even further? And what are the opportunities ahead?
Where analytics play a key role is helping revenue leaders determine why the hotel is gaining or losing RGI, for example. Fortunately, modern business intelligence analysis allows hoteliers to take that high-level signal and drill down deep enough to actually diagnose what's really driving the trend — the causation — whether it's customer behavior, market conditions, etc. Business intelligence helps answer those questions with a lot more depth and allows each company to drill down into the metrics that affect their business the most.
In the all-inclusive segment, for example, that might be looking at per-person yielding and profitability. In another context, it might be analyzing how group business is performing and how the hotel is benchmarking against other big group hotels.
Therefore, while there are a few one-size-fits-all metrics, understanding what measurements are right for each individual hotel requires knowing more about that specific market.