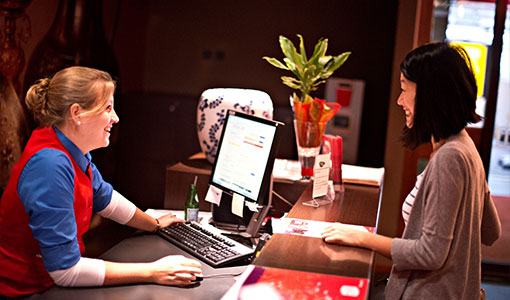 Everyone wants to use Instagram for sales, and Starwood is hacking it to drive reservations.
The hotel chain's Tribute Portfolio brand is partnering with shopping platform LiketoKnow.it to let users book a stay by tapping photos on Instagram photos posted by Starwood paid influencers. The process isn't exactly seamless: When users tap one of the photos, they receive a link via email to book their stay at the hotel's featured properties. Two new Parisian hotels, Le Metropolitan and Le Dokhan's, can now be booked in this way.
"Considering our target audience of socially connected independent-minded travelers and that we are a new brand of independent hotels, social media is very important for us," said Dave Marr, global brand leader for Tribute Portfolio.
While Instagram has started offering "shop now" buttons, marketers not spending ad dollars on the platform still don't get to embed clickable links with their posts.
Starwood has enlisted five major social influencers – Alex's Closet, La Revue De Kenza, J'aime tout Chez toi, Elles en Parlent and Marie Luv Pink – belonging to LiketoKnow.it's community of content creators.
Read rest of the article at: Digiday