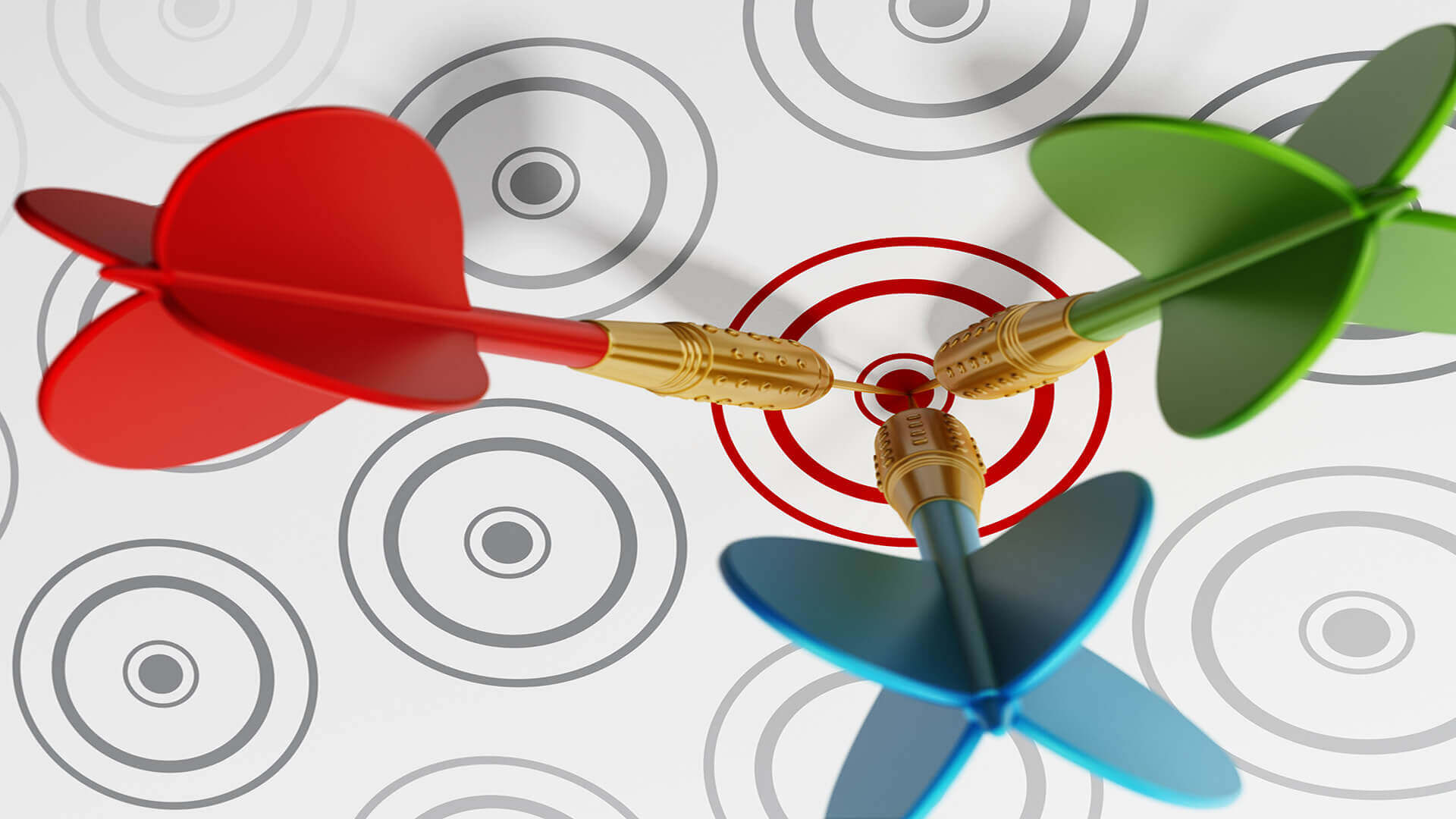 Is retargeting a big part of your online marketing strategy? You're not alone.
NB: This is an article from Sojern
Retargeting is a cornerstone to digital marketing for travel marketers – and with good reason – 98% of visitors do not convert the first time they visit your website. This is especially true with a traveler's path to purchase, as they jump from site to site, often spending a great deal of time researching before they book.
Subscribe to our weekly newsletter and stay up to date
While prospecting gets you in front of new customers who have not engaged with your brand before, retargeting brings them back after they've engaged to complete a booking. Through retargeting, you can remind travelers of your offering long after they leave your website by showing them a relevant ad as they browse other sites.
Third-Party Cookies Going Away Will Impact Retargeting
Retargeting as we know it today is going away in 2023, because of Google's decision to deprecate the third-party cookie. Online advertising has relied on third-party cookies to retarget, track history of online behaviors across different websites, collect data, and serve ads for many years.
How third-party cookies are used to make retargeting work today
In the photo example above, a traveler searched for a tour on the Blue Hawaiian Helicopter website. A pixel on the website records the search information such as dates and number of people, and stores it in a third-party cookie that's placed on the user's browser.
The traveler leaves that site without making a booking and they continue to browse the web.
They are then served a "retargeting ad" based on the information stored in the third-party cookie. The ad is customized and reminds them of their travel intent and encourages them to come back to the Blue Hawaiian Helicopter site to book.
The ad works and the traveler clicks the ad and returns to the website and books a helicopter tour directly with them.
So while retargeting is highly effective, today, it is based on 3rd party cookies. Thus, the "death" of the 3rd party cookie means adjusting strategies to continue driving bookings on your website, especially through retargeting.
A New and Better Way to Retarget
One of the main limitations with a third-party cookie approach lies in its inability to retarget the same person across multiple devices. This restricts advertisers from 'people-based marketing' and results in a disjointed customer experience that is more costly for advertisers.
For example, let's say you're a hotelier in Mexico and a prospective traveler is interested in planning a trip there. She starts her research for a hotel in Mexico, using her mobile device on the train during her commute home. She winds up on your website but does not complete a booking because she's still in the research phase.
So, from an advertiser perspective, you put her into the retargeting bucket for your hotel on the mobile device. However, the next day, she logs in on her desktop at work and wants to revisit the options for hotels in Mexico. She goes to Google and starts her search all over again, finds your hotel, and this time completes a booking. This all sounds great, right?
Except in this example, because third-party cookies can't connect the dots to identify the same user across devices, the mobile device does not know the consumer booked on the desktop, so the next time this consumer is on her mobile device, with current retargeting technology, she is served an ad for your hotel in Mexico that she has already booked. Not only is that an ineffective use of your advertising budget, but it is a poor consumer experience.
Consumers wonder why the advertiser doesn't understand that they've already booked, resulting in frustration and negative brand perception.
The solutions Sojern has in place to overcome the death of the third-party cookie will improve these shortcomings with retargeting.
Sojern's "three pillars" to support retargeting
In our last post, we explained Sojern's approach to navigating the future of data and travel marketing in a cookieless world. Now we'll focus on Sojern's three pillars to support the death of the third-party cookie.
As a quick refresher, these pillars include:
Hashed emails. Hashed emails (pseudonymization of email addresses) will become the predominant identifier when Google terminates the use of third-party cookies. They will enable advertisers to target consumers wherever they're logged in online (e.g. website, social media platforms, apps on their mobile devices, and even connected TV). Hashed emails are persistent identifiers that will allow us to move from cookie-based marketing to people-based marketing.
First-Party Cookie IDs. A first-party cookie ID lives on your website and collects information about your site activity. You share this unique ID with Sojern to match your consumer's onsite activity to their hashed emails so that customers don't have to log in to your website each time they visit in order for us to be able to anonymously identify and retarget them. This approach will enrich our Sojern traveler profiles and ultimately enhance your campaign performance.
Historical Booking Data. This involves ingesting both the online and offline booking data (e.g. call center, walk-in, travel agent bookings) you have in your CRM into our Sojern traveler platform. Just like with first-party cookies, this data will help enrich our traveler profiles so we can supercharge your campaign performance.
By leveraging these three pillars, in the future there will be two approaches to retargeting:
Site Retargeting–allows advertisers to target travelers that come to their site and log in or book. They can then be retargeted later across the internet, when logged in on any other sites, platforms, apps, or connected TV.
CRM Retargeting–leverages historical booking data from your CRM to retarget those that have previously booked with you.
How site retargeting will work in the future
A traveler visits your website and a pixel captures this activity via your first-party cookie ID.
A traveler books with email or is prompted to log in. The email they use to do so is hashed and shared (of course with their consent).
A traveler profile is created via matching the first-party cookie and hashed email.
Retargeting ads can now be served and optimized anywhere that the traveler is browsing logged in.
The traveler sees your ad and comes back to your website to book directly with you.
Activating CRM retargeting
CRM retargeting uses your historical booking data from travelers that have booked with you or visited you in the past. Think of all the promotional campaign possibilities this will afford you in the future. By hashing the emails of those past bookers, you can retarget them across the internet by serving them ads wherever they are logged in. CRM retargeting will be especially important to fill the dip in performance that will happen to site retargeting, as it will take some time for first-party cookie IDs to be matched to hashed emails. In addition, once those traveler profiles are created (first-party cookie + hashed emails), layering on CRM data will enrich those profiles, allowing you to make sure that your retargeting efforts are more impactful.
For example:
A traveler booked a hotel room with you in the past. This information is stored in your CRM or other database.
You share this historical booking data with Sojern or another partner and the emails are hashed.
You want to run a promotional campaign aimed at loyal guests.
Now the traveler can be served ads while they are in any logged in environment.
When a first-party cookie is matched to that hashed email we can layer historical booking data.
All of these pieces allow for a richer traveler profile and enable Sojern to retarget based on both current and past behavior. So with this enriched traveler profile, what does this mean for advertising in the future?
Traveler's experience online in the future
Let's go back to the example we shared earlier with the disjointed retargeting between desktop and mobile devices. In the future, that will no longer be an issue as hashed emails will enable "people-based marketing" and targeting cross-device.
So now, when a traveler searches for your hotel in Mexico, first on mobile, then they switch to desktop to book, the next time they are on their mobile device, they won't be retargeted with an ad of the hotel they just booked. They'll instead be served an ad for something to do in Mexico, like snorkeling. This is better for both the advertiser and the consumer. The advertiser saves money by not wasting budget advertising to someone who has already booked a room. The consumer's experience is vastly improved because they're able to see things to do in the area, rather than an ad for a hotel they've already booked.