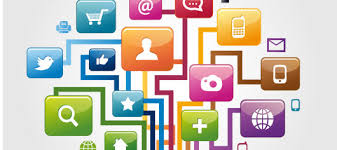 Millennium Hotels and Resorts (MHR) has launched a dynamic new digital platform to give savvy customers an engaging, effortless looking and booking experience.
The new interactive platform transforms the online journey, empowering guests to book stays, upgrades, amenities, and out-of-hotel experiences from over 10,000 tour providers, get destination tips and manage and spend their My Millennium loyalty program earnings and status.
Aspiring to offer users the slick functionality and tailored recommendations of the leading e-commerce retail sites, rather than the traditional world of hotels, millenniumhotels.com puts hotels where guests spend most of their time – online and mobile.
The functionality of the new platform recognizes that today's travelers are savvy, self-sufficient and time pressed. For stays of more than one night the site blends rates to give the best price per night – whether weekday or weekend – something no other direct book hotel platform offers in this way.
Millenniumhotels.com offers the best rates so that customers don't need to waste time shopping around. And by simply signing in to the new platform, guests will receive a 5% discount on each room reservation.
The backbone of Millennium Hotels and Resort's new digital platform is a custom-built customer relationship management (CRM) system. Rainbow, the CRM, connects the databases of each hotel for the first time, enabling greater customer engagement which in turn allows targeted communications, tailored to each guest.
Aloysius Lee, Group CEO of Millennium & Copthorne Hotels plc said, "Today's guest experience journey begins a long time before an actual stay. In order to build a closer relationship with our guests, we needed first to understand them better.
We therefore needed every Millennium touch point, both behind the scenes and guest-facing, working seamlessly together. To do that, we had to develop a new robust, integrated Digital Platform – both to offer guests an engaging online experience and to give our hotels a credible direct sales tool.
Our new website means we can now give our guests a unique booking experience, true value, the best rates and flexibility to suit their travel needs. The new digital platform will provide a solid foundation for the evolution of MHR's brands, products and guest services over the next few years."