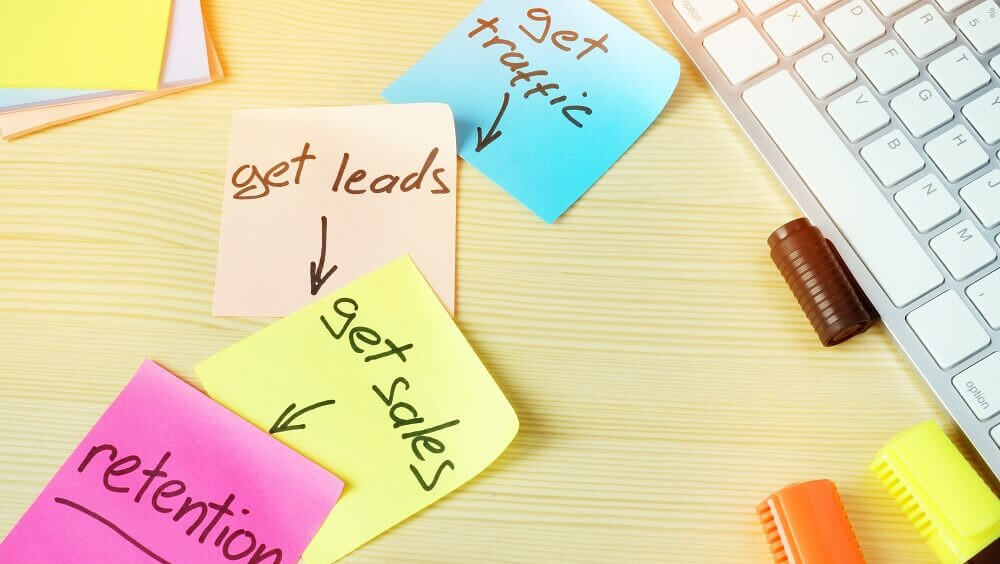 2023 is a new year and with that comes numerous opportunities for success.
NB: This is an article from iVvy
It's important to plan ahead and have foresight in order to make the most of these possibilities. Start by creating a strong foundation so that you can reach higher heights and exceed your goals.
Subscribe to our weekly newsletter and stay up to date
I've compiled a list of what I believe is going to be some of the most powerful insights for hotel marketing in 2023. From engaging customers with new technologies to optimizing digital campaigns for maximum results, get ready to be inspired and infuse your strategy with game-changing insights.
Online sales in the hotel segment will generate 80 percent of total revenue by 2026
This is one of the stats that excites me the most. Hotels that stay at the forefront of technology have a huge advantage when it comes to profitability: they can leverage data and cutting-edge tech solutions for optimal revenue management. By recognizing potential shifts in consumer demands, hotels are empowered to act quickly with new venue marketing strategies and systems tailored around increased market performance.
The better your images, the higher your conversion rate
In the competitive hospitality industry, visuals are key when it comes to marketing success – and for good reason. Aesthetics are the foundation for function spaces, hotels, restaurants, and accommodation services. Event managers want to hire out venues that meet a certain standard of aesthetic, just like guests want to enjoy a meal or stay in comfortable, stylish, (and in many cases, luxurious) surrounds.
In findings from Zippia, venues that showcase properties with high-quality photos on websites experience a 15 percent increase in conversion rates – demonstrating just how powerful access to imagery can be. Offering enticing visual content gives customers an accurate insight into what they will find upon arrival, encouraging them towards venue bookings, and inspiring confidence in booking decisions.
Guests care about the environment and are willing to pay more for it
With the world increasingly focusing on environmental issues, it comes as no surprise that 85.6 percent of survey respondents stated that they would be willing to pay more for eco-friendly hotel choices. People want to know their stay is not only enjoyable but also has a minimal impact on the environment. This data shows that travelers are not just looking for a comfortable and convenient place to stay; they want an experience that reflects their values and commitment to protecting the planet.
Many hotels have now taken steps towards making sure their accommodations are as sustainable as possible, from using energy-efficient light bulbs to utilizing recycled materials in construction and furnishing. Many have also implemented policies related to conserving water, conserving energy, reducing waste and promoting local produce.
These environmentally friendly efforts go a long way in improving customer satisfaction and loyalty; when guests feel like they're doing their part in helping the environment, they're more likely to choose that specific hotel over competitors who don't offer similar initiatives. Hotels should take note of this data and consider investing more in green initiatives if they want to remain competitive in today's market.
Hotels are being driven toward sustainability for a number of reasons
Further to the demand for greener options, the hospitality industry is still feeling pressures of higher-than-usual pricing. To help combat rising power prices and other market concerns, many hotel operators are turning to innovative technologies that can reduce energy expenditure and ultimately strengthen financial stability. From solar panels to smart meters, there's plenty of opportunity for hotels everywhere to stay ahead with sustainability solutions designed specifically within their needs and incorporate them into their venue marketing strategy to appeal to a growing market.
Hoteliers will implement new technology if it can increase profitability
The introduction of technology in the hotel industry has drastically changed how venues operate. With the ability to increase profitability, more and more hoteliers are turning to technology solutions to improve their operations. From advanced reservation systems that make bookings easier for guests to smart energy efficiency systems that save money on electricity costs, technology has become an essential element for most hotels looking to remain competitive.
Successful hoteliers understand the importance of staying up-to-date with new advances in technology and are taking advantage of them. A survey conducted by Deloitte revealed that the majority of hoteliers plan on investing in new technologies such as artificial intelligence, automation and the Internet of Things (IoT) within the next three years. This shows that hotels not only recognize the potential for increased profitability but are showing an increased willingness to step outside the traditional realm of venue operation and take advantage of these emerging opportunities.
The ongoing digitization of hospitality services further emphasizes how essential technology is becoming in the hotel industry, from providing customers with a seamless booking experience to equipping staff with higher levels of efficiency. As new technologies emerge, hoteliers can expect significant benefits including improved customer satisfaction, enhanced operational performance and increased revenue streams.
Start planning for success
Staying at the forefront of current industry insights is essential to having a successful venue marketing strategy. Trends are vital to understanding what drives consumer behavior and ensuring that our marketing campaigns have maximum impact. They provide invaluable insights into the preferences of our target audience and help us tailor our message in order to attract more customers.
Utilize insights from past years along with industry trends as well as data gathered from customer preferences to create a roadmap for success. Put into action strategies that enable you to set yourself up for success in the new year. Invest in tools and processes that will help streamline operations and take advantage of any new technologies that may provide an edge over competitors. With the right strategy and preparation, 2023 could be your best year yet.