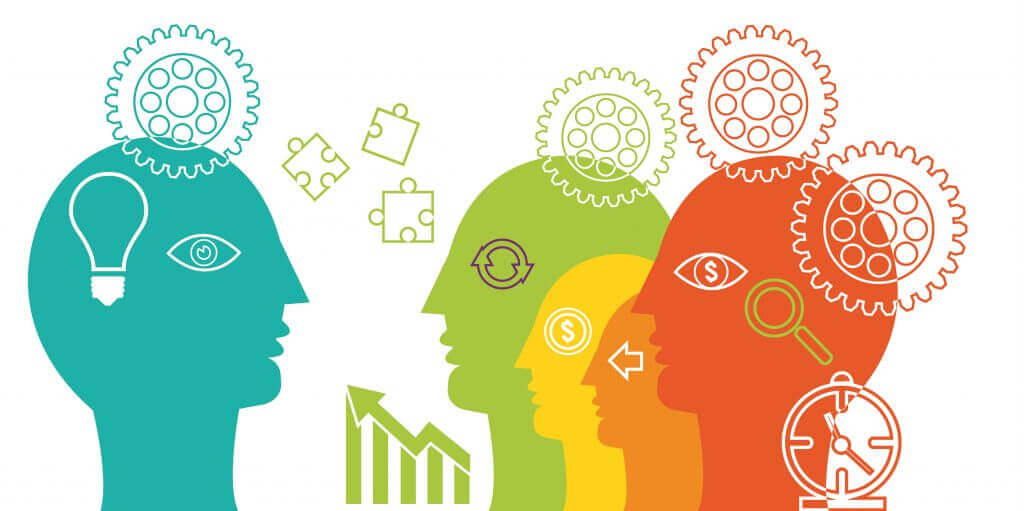 Business, leisure, walk-in, extended stay: today's travelers can fall under many different categories. But how do you determine what type of traveler fits your hotel's needs?
NB: This is an articles from Travel Media Group
We'll explore how understanding your current occupancy demographics can uncover untapped revenue potential. Discover who is staying at your hotel and more importantly, who isn't.
You can use a customized digital marketing strategy to fill the occupancy gaps in your hotel's revenue. Learn how to discover revenue opportunity by getting to know your hotel guests a little better and using targeted marketing to capture more guests.
Identifying Different Guest Types
In today's hotel industry, there are dozens of different ways to identify a guest that stays at your property. Most of the time, a guest can fall under a combination of categories. Let's take a look at and define the 10 most common guest types for hotels.
Guest Status: Return Guest vs First Time Guest
The first guest type is critical for every hotel to identify and that is return guest versus first time guest. And in order to run a successful hotel, you need a healthy balance of both. In fact, getting to know this guest type can really help you identify potential gaps in your sales and marketing or your operations and customer service.
Booking Time: Advanced Booking vs Last Minute Traveler
Let's move on to our next traveler type which is advanced bookers and last minute bookers. This is an extremely important guest type to know when forecasting occupancy and nightly availability. Figuring out your hotel's mix of advanced bookers and last minute bookers can tell you a lot about what marketing strategy is the best fit for your property.
Booking Channel: Direct Booking vs OTA Booking
Let's move on to one of the most notable guest identities of the last decade, OTA bookings versus direct bookings. Balancing the mix of OTA and direct bookings is vital to every property because of the massive impact that it can have on a hotel's bottom line. Generally speaking, more direct booking guests will reduce hotel OTA commission fees. Although online travel agencies like Expedia and Booking.com have multi-million dollar marketing campaigns, hotels are competing for market share with initiatives like vanity websites and social media to combat and lower high commissioned OTA bookings at their properties.
Travel Type: Leisure vs Special Event vs Business vs Extended Stay
The final type of guest we are going to look at today is broken into 4 distinct traveler categories: Leisure, Business, Special Event, and Extended Stay travelers. Identifying and organizing your traveler mix into these categories can serve as blueprint for your hotel's overall marketing strategy.
Capitalizing on Different Types of Guests
So now that we identified the different traveler types, the question remains, how do we balance every type of guest in our hotel's marketing efforts? Capitalizing on segments that we may not be reaching effectively and strengthening the segments that we know are already a major percentage of our occupancy. Here are tips for marketing your hotel to each of the different hotel guest types.
Business Traveler Tips
Highlight the hotel's amenities that would be appealing to business travelers on social media like Wifi, Business Center, and Meeting Space.
If your hotel does not have meeting space or a business center on property, utilize local meeting or conference centers in your area, offering group rates for business travelers.
Make sure that you are mentioning keywords pertaining to business travel in your online review responses. Google notices when you utilize these keywords and phrases and will start associating your hotel when travelers are completing searches like "hotel with Wifi" or "hotels near the conference center."
Special Event Travel Tips
Get out and see what events are actually going on in the area. Our team at Travel Media Group does a great job of finding local events in your area and promoting them across multiple social media platforms.
Include keywords and information in your review responses, for example how far the hotel is away from the event or venue.
Get creative when advertising local events on social media:

Plan a giveaway or run a social competition to increase followers and likes
Offer free transportation to and from the event
Create unique packages centered around the event
Leisure Travel Tips
Promote a combination of family-friendly, local activities and serene, relaxing imagery like a quiet pool or beautiful lobby.
Families tend to be more budget-conscious when searching for hotels, so including review response keywords like "complimentary breakfast" or "breakfast included" could put you at an advantage against your local competition.
Extended Stay Traveler Tips
Leverage social media to attract local groups, sports teams, and companies to your property.
When you do have a group stay at your hotel for an extended stay, ask them to become an advocate for your hotel. Create a testimonial that you can share with similar groups in the future that are considering your hotel for their lodging needs.
Share all extended stay amenities, like the hotel's laundry facility or fitness center. Again, if you do not physically have these amenities on property suggest local businesses for your guests to utilize.
It is extremely important to have competitive review scores and ranking for your hotel online. Meeting planners and corporate bookers are looking at these scores and basing their booking decisions by determining what hotel offers the best value and experience for their attendees or employees.
OTA Booking Tips
Know and track your hotel's online reputation for each individual OTA site. If your hotel has a 4.5 star rating on TripAdvisor, but a 3 star rating on Booking.com, that is going to impact the number of bookings that you see from that specific site. The same is true with Expedia, Hotels.com, Orbitz, etc. which all have their own online review score for your hotel.
Direct Booking Tips
Build a vanity hotel website as another channel for travelers to book direct with the property.
Be sure to optimize all your hotel's social media profiles by adding "book now" buttons and posts pushing your followers to a direct booking path.
Track your social following ensuring the content that you are pushing out on social media is not only being seen but growing your hotel's online reach. That way you can influence your followers to book direct instead of through an OTA.
Return Guest Tips
Leverage your brand's loyalty program, which also helps promote future direct bookings, increasing two guest types simultaneously.
If you are not a branded hotel, create and promote a return guest special either through social media or other marketing efforts.
Ask your existing return guests for online feedback. They support your hotel by giving you business time and time again, why not have them support your business by sharing their story online.
Whether it is a positive or negative online review, be sure to always invite your guests back for a return stay. Although they might always take you up on the offer, we always want to encourage return business to the hotel.
First Time Guest Tips
Encourage your current first time guest to leave online feedback about their experience at your property. This will help influence other first time guests moving forward.
Utilize social media ad spend on platforms like Facebook and Instagram to way to penetrate new markets.
Leverage negative online reviews by viewing them as an opportunity to:

Explain hotel policies
Showcase your team's problem solving abilities
Set expectations for potential first time guests doing research online.
Advanced Booking Tips
Careful social media planning is key when trying to predict when travelers might be looking to book at the property. Create a social media content calendar that shows when posts are going out and what content is being posted.
Promote local events, holidays, and other important dates when your hotel might be busy or slower times when you are looking for extra occupancy.
Be aware of what travelers are saying about your property today, so that you can make improvements for future travelers of tomorrow.
When you fix issues be sure to mention that to your customers through social media and review responses, giving future travelers peace of mind about their booking decisions.
Be sure that your hotel is generating positive reviews on a consistent basis due to the fact that advanced bookers might be visiting your hotel's review sites multiple times during their research.
Last Minute Traveler Tips
Maintain 5 star reviews on the first page of different online reputation sites, because we do not know when last minute travelers are looking, but when they do they are looking to make a quick decision based on the information available to them.
Utilize social media to promote last minute deals and walk in specials for unfilled rooms.
Make sure all of your reviews are responded to in a timely manner since last minute travelers are basing their booking decisions at a moment's notice.
Total Occupancy Gain
It is about concentrating on all of the guest types simultaneously and it's the combination of impacting all of these segments by as much as even one or two percent that can raise your occupancy by double digits. As digital marketing experts we understand the importance of reaching and converting all of the traveler types. This is our speciality and we have professional tools that can capture more travelers.