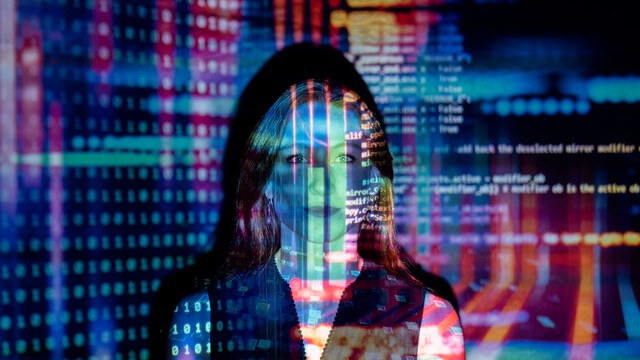 Third-party cookies – we love to hate them. Although they've enabled website visitor tracking, data collecting, and retargeting over the years, consumers have made their voices heard by demanding more consent and privacy online.
NB: This is an article from Trivago Business
Apple and Mozilla have already done away with third-party cookies on their browsers, with Google following suit in late 2023 (a postponement of one year). At that point, approximately 84% of the Internet population won't be targeted with ads via third-party cookies anymore.
Subscribe to our weekly newsletter and stay up to date
However, first-party cookies are here to stay, and the rich consumer data collected from those will be worth even more than their weight in gold to businesses across industries.
If your hotel hasn't jumped on the first-party cookie bandwagon yet, now's the time to do so. That way you'll be well ahead of the game once the third-party cookie finally crumbles.
Here's a look at how you can start growing your database from first-party cookies and using it to your hotel's advantage.
Brush up on your cookies and pixels
Believe it or not, there are seven types of Internet cookies. These small text files allow the website itself or the browser to gather user data and enable user-specific features that make online processes easier and more intuitive. What's more, they help us as consumers benefit from highly targeted ads that are tailored to our interests. All things considered, cookies aren't as bad as they seem.
So, how what's the difference between third- and first-party cookies?
When a third-party cookie is placed on your browser by a domain you aren't visiting (i.e., company.com), it's for advertising purposes on behalf of the owner's website. Your data is stored by the advertising vendor who will then use it to track your history of online behavior across various websites and promote content through retargeting ads. The data that's collected from this type of cookie is only visible to the advertiser.
As for a first-party cookie, the information that the website owner collects is stored in their database for the purpose of analytics and to optimize website functionality (e.g., buying multiple items in one session or remembering preferences).
The first-party data, which is only available to the website owner, can also be used for measuring marketing campaigns, conversion rates, pageviews, as well as advertising on other websites relevant to your interests.
And, of course, when we talk about cookies, we need to mention racking pixels, too. While a person browses a website, a tracking pixel loads and begins collecting information. That can range from pages being viewed, clicks, the time of the visit, and even the person's IP address. Contrary to cookies, pixels can follow users across all their devices.
Although there are several kinds of tracking pixels, let's look at two that can be of interest to you:
Retargeting pixels: These help you get the right content in front of the right audience. And based on the analytics you gather over time, you'll be able to tailor your ads to match user behavior.
Conversion pixels: These let you know how well your online ads perform and, of course, which ones don't. What you learn can then guide you on how to modify your ads, so that you continuously improve conversions.
Curious to give tracking pixels a try? An easy way to get your feet wet is with your hotel's Facebook page. In your Business Manager account, follow the steps in the Data Sources section to create one. Once you have your unique pixel, you can then install it on your website to begin tracking results of your ads. If you don't feel comfortable doing the last technical step yourself, reach out to a freelance developer to give you a hand.
Build up your first party data
To quote The Economist: "The world's most valuable resource is no longer oil, but data." By gathering this highly sought-after commodity of the 21st-century, your hotel can reap the rewards of using it to create the best guest experience possible, from the moment travelers discover and book you online to the time they check out.
At the same token, it should come as no surprise that 61% of consumers feel they've lost control over how their personal data is used. So, it's imperative to show that you're trustworthy, transparent, and safe.
Whenever you acquire travelers' first-party data, you'll want to ensure that it flows seamlessly to your hotel's database (e.g., PMS and CRM). That way, you always have your data house in order.
What ways can you start gathering first-party data?
Enable your website to work for you: Depending on the type of website builder you use, it's possible to integrate a first-party cookie yourself by installing a first-party-cookie plug-in. In addition, you'll also need a consent management platform (CMP). This user interface allows individuals to manage their consent settings on the cookie banner that pops up on the very first visit to your website.