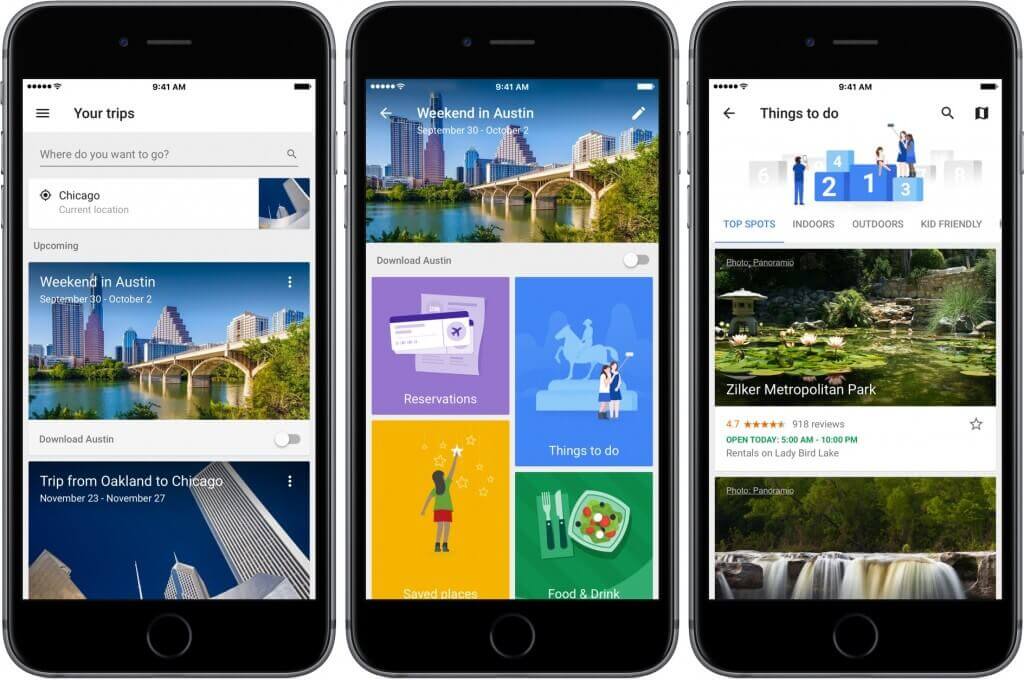 With the release of the Google Trips Android and iPhone app earlier this week, I decided to plan and visit London using the latest app from the search engine giant to see what opportunities there are for local businesses and their marketing teams alike.
Google Trips is a personalized tour guide in your pocket. In the past, you may have resolved this by paying for a tour guide or a tour book. Now you can save your pennies with Google's free Trips app. You can even download your destination before you go to save on WiFi bills moving around the city.  You can download the app on Android and iOS.
In their press release, Google stated they wanted to solve the stress that many people face when planning their holidays. A GoodThink study found that 74% of travelers are most stressed when it comes to figuring out the details of their trip – transportation, working out what to do, an unfamiliar location, etc.
Here's How I Got on With the New App
The first eye opener on the app is that Google has scraped my Gmail emails and reminded me of previous holiday trips I have been on. It also automatically creates trips based on any travel information in your Gmail account – flight confirmation, hotel bookings, restaurant reservations, etc. Google already knows I will be in Berlin, Germany next month!
Day Plan
Ahead of your trip, you can instantly plan each day of your holiday with just a few taps of your finger.
The app contains significant information, picked up from Google Knowledge Graph and manually edited by Google staff. Each city has different sections, for example, London has Literary London, Art Destinations, Historic London, Posh Shops, Local Favourites, Wartime London, Vintage Shopping, Gothic Churches and Quirky Museums. While Paris has Revolutionary Paris, Small Museums, Impressionist Art, Cutting-Edge Art, Parks & Gardens, Haute Shopping, Vintage Shopping, Food Shopping, Local Favorites, and Selfie Spots.
Read rest of the article at Search Engine Journal