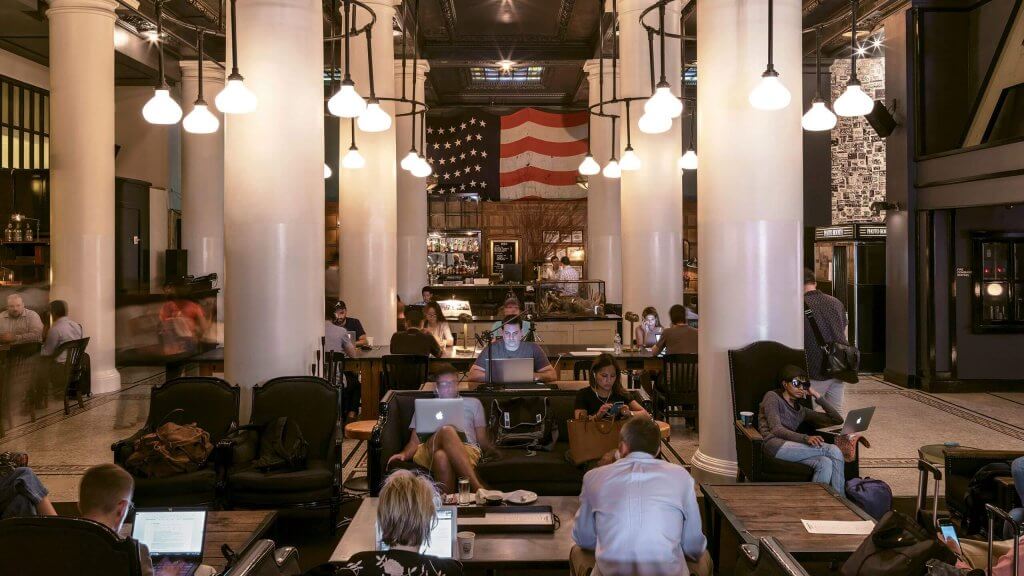 The status quo must go. That's the verdict of industry experts who suggest that meeting the complex needs of modern guests will soon be impossible without a flexible tech stack.
NB: This is an article from Mews
Meanwhile, another major shift aims to unlock the full revenue-generating potential: replacing the traditional room-only metrics with TRevPar (Total Revenue per Available Room) or RevPAM (Revenue per Available Square Meter). Ushered in by hybrid hospitality, this allows personalized guest experiences and ancillary services to serve as revenue streams.
Subscribe to our weekly newsletter and stay up to date
In a fluctuating market shaped by shifting guest expectations, can this help future-proof the hospitality industry?
Five ways hoteliers use hybrid hospitality to drive more revenue
Let's look at some of the best examples for driving more revenue through hybrid hospitality. For a deeper dive into this topic, get our guide showcasing the biggest winners in hybrid hospitality and the best industry practices.
1. Monetize your lobby space
Lobbies all over the world are getting a makeover. Given the demand for co-working, turning a lobby into a multi-purpose space is an obvious choice for hotels looking to diversify revenue.
Now a place for people to meet, work and unwind, lobbies provide valuable cashflow during the off-season season when leisure travel drops off. And they have an in-built competitive advantage.
Unlike many co-working spaces that are only accessible during standard office hours, hotels are open 24/7, with staff onsite. Usually there are meeting rooms, as well as a pretty good restaurant or cafe too.
The best hotels are curating engaging co-working spaces that facilitate deep focus and foster productive collaboration among creative thinkers.
2. Drive F&B offerings
For starters, if you have a restaurant or bar as part of your offering, you've already got an extra key revenue stream. But let's talk desserts – you can drive even more revenue by upselling dining packages ahead of arrival, ideally by adding an item to your booking engine or online check-in.
Inviting guest chefs to showcase different cuisines will build a following, as will encouraging locals to become regulars with happy hours, lunch deals and resident offers. Serviced apartments or suites with kitchens can sell lunch or dinner baskets with fresh local produce that guests can use to make traditional local dishes.
F&B can be a part of your revenue even without having an onsite restaurant – there are some modern vending machine choices on the market, including healthy eating options.
You could also create a small convenience store in your hotel – ideally featuring local brands – for guests to pick up the basics. That's what The Hoxton did in some of their open-house hotels. At their Hox Shop in the lobby, guests can buy snacks and drinks at supermarket prices or limited-edition items by featured London makers.