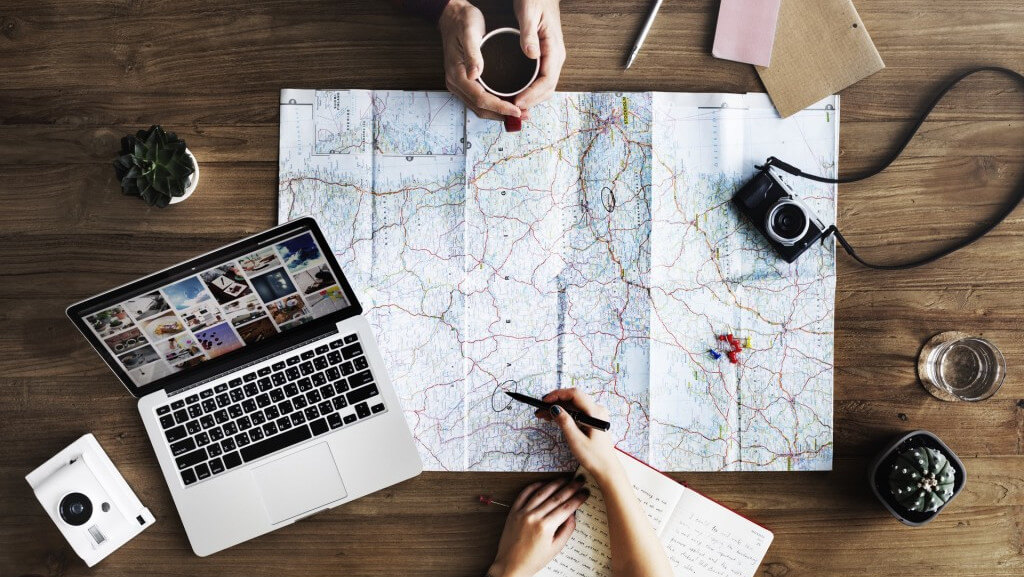 Travel demand is back ahead of summer 2022, and fast outgrowing pre-pandemic levels.
NB: This is an article from GuestCentric
Guests crave enriching travel experiences and are willing to reach deep into their pockets to ensure they get them. But they will also be more discerning of hotel service levels and it will be critical for hotels to ensure the best experiences for their guests.
Subscribe to our weekly newsletter and stay up to date
Flight capacity will be key this summer : Although demand is coming very early, if flights are disrupted, or airports understaffed, guests will be unable to get to the destination.
What else is in store for hotels this summer? Keep reading this article to find out.
8 Trends for Hotels in Summer 2022
Although we're seeing early signs of exponential demand for summer 2022, with international travel set to significantly exceed 2019 levels, flight capacity will influence the level of travel activity during peak season. Some clear guest behavior trends are emerging both from Portugal's domestic market and key international markets such as the UK and US.
1. Prices are through the Roof
Average Daily Rates (ADR) and pricing are reaching record levels, especially in Europe. According to data from Guestcentric, Europe-based hotel prices are currently 31% above 2019 levels, while US properties' prices are 13% above 2019 levels. According to Bloomberg, US pricing reached the highest levels ever, in 2022.
2. Guests are Prioritizing Experience over Budget
If 2021 was the year of domestic travel, then 2022 is fast shaping up to be the year of "The Bucket List Trip". According to Stephanie Papaioannou, a VP at the luxury tour operator Abercrombie & Kent, there is a "new sense of urgency" to travel. "Guests feel they have lost two years, and older clients are concerned about having fewer healthy years left to travel," she says.
Expedia is calling 2022 the year of the GOAT, or the "greatest of all trips." In a survey of 12,000 travelers in 12 countries, 65% of respondents are planning to "go big" on their next trip, prompting Expedia to vote the desire for exciting and extravagant trips "the biggest travel trend" of the year. Meanwhile, ultra luxury is having a field day, and over three fourths of Virtuoso travel agents, who are specialists in the more unique, once in a lifetime type of travel, have seen a sharp increase in this type of travel.
Budgets are relatively unconstrained, as we can see from higher prices and willingness to spend, both on flights and hotels. Any discrepancy can easily be argued away, as due to inflation. However, rising fuel prices and consequently airfares, may dampen spirits somewhat.
3. Last-Minute Bookings are Still the Norm
Last-minute bookings are still the norm, and Guestcentric data shows that between 40% to 50% of bookings are still made for the same month. While it's uncertain whether this trend will hold for the summer, the ability to drive demand quickly is new for many hotels, and they need to continue to be agile enough to respond accordingly.
4. Hotel Business Performance will Exceed 2019 Levels
According to Guestcentric data, hotel stays for the first half of 2022 are projected to be 70%-90% of 2019 levels. On an even better note, hotel bookings for the second half of 2022 are currently a whopping 20% above 2019 levels. This clearly shows that guests are eager to book and travel again.
We expect domestic travel to remain steady, reaching 2021 levels or exceeding them by the second half of this year. Meanwhile, international travel is expected to significantly surpass 2019 levels. Provided that there are no new restrictions, it is extremely likely that this demand will convert into tangible revenue for hotels in 2022.
5. "Disconnect Me Now" Travel on the Rise ahead of Summer 2022
The intensity of screentime and social media consumption have taken their toll over the past two years. The ability to disconnect and limit screen time is on many people's wish lists for a true holiday feeling. According to G Adventures from the UK, 58% of travelers claim they need a holiday to help alleviate pandemic-related stress of burnout from work.