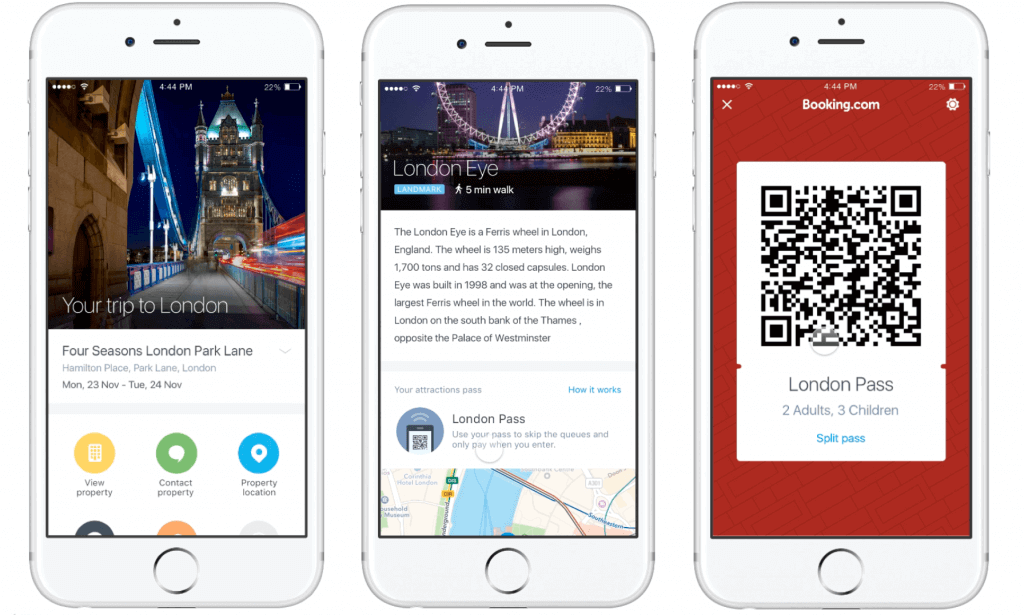 Like London buses you wait for news updates about mobile personalised in-destination apps and then two come along at once.
Booking.com Experiences extension to cover London came this week on the same day as Google unveiled its Trips app as the battle to become every traveller's in-pocket travel guide intensifies.
Paris, Rome and Dubai have also been added to Amsterdam, the launch city for Experiences. New York will go live in the autumn.
Of course, Google will tell you their app is best-placed to become the market's destination app of choice given its scale and access to data, but Booking.com isn't shy about touting its rival offering.
"The ultimate technology response to take the friction out of the in-destination experience, Booking Experiences will allow travellers to discover the best a destination has to offer, all through a mobile device," the announcement states.
Booking.com claims its app, as well as offering highly curated content will use artificial intelligence and machine learning to predict users' intent offering easy payment options and priority queuing.
However what the global OTA says sets is app apart is that Experiences is managed entirely within in app, without having to rely on or redirect to third party websites.
David Vismans, chief product officer at Booking.com, said: "With Booking Experiences, our passion for data-driven insights, our deep knowledge of travel and our ambition to smartly infuse Artificial Intelligence technology into our product are all coming together to create a new, uniquely mobile travel experience that's curated, seamless and personal.