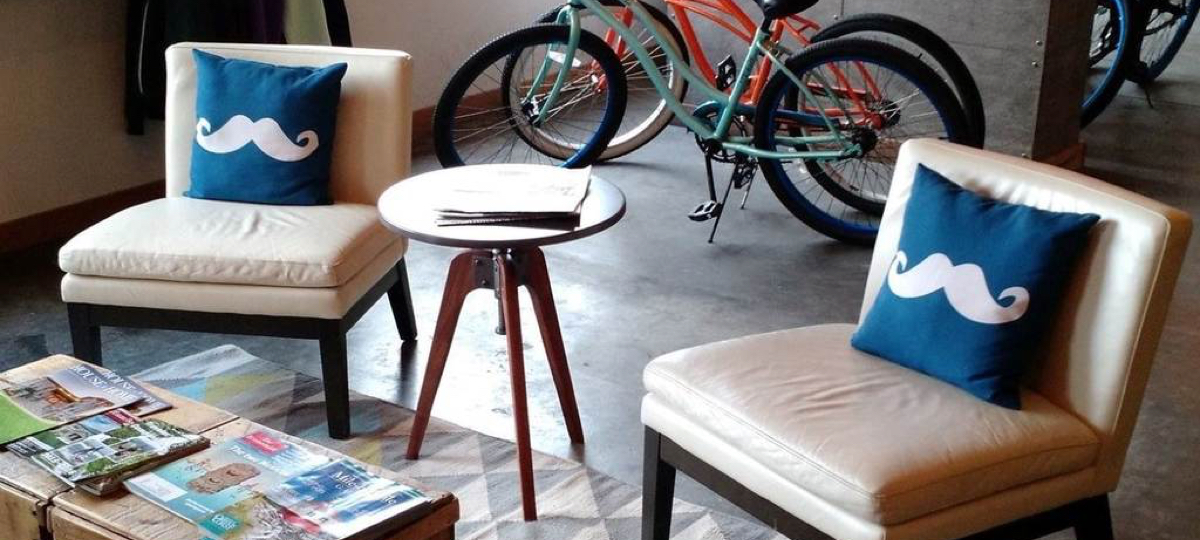 NB: This is an article from Flip.to
Adrift Hotel and Spa, an eclectic boutique hotel in the heart of Long Beach, Washington, has tapped the Flip.to advocacy platform to attract an enormous new audience of travelers, while enhancing their brand with compelling, authentic guest stories.
Since launching February of 2014, the property has seen tremendous success, and has since reached a new audience of over 500,000. This is in addition to converting over 4,000 warm leads for the hotel to nurture down the path to becoming a future guest, leading to thousands of booked room nights for the boutique hotel.
"We've gained the attention of travelers worldwide," noted Linh DePledge, Operations & Marketing Director for Adrift Hotel. "The Flip.to advocacy platform has been key in driving and converting new guests, especially in the competitive Long Beach area."
Adrift's success on the platform can in large part be attributed to the implementation of Photo Explorer, a digital experience built to captivate and inspire new audiences of global travelers worldwide, while letting the hotel tell a richer story full of authentic guest experiences. The platform not only drives traffic and leads, but has also captures hugely captivating guest content for the hotel to infuse into their online and other marketing efforts.
"The guest stories we've captured using Flip.to have brought a genuine voice to our online presence, while boosting traffic from our ideal travelers," DePledge went on to add. "Whether someone is looking for a dog-friendly property, a romantic getaway, or a place where they have the freedom to enjoy the outdoors, the Flip.to platform has unveiled some incredibly fun, personable, and even heartwarming experiences. The quality of this guest-created content is second-to-none."
Adrift Hotel and Spa creates unique experiences that cater to the individual, giving visitors a true sense of place. The Flip.to platform uses advocacy to tap into these unique experiences, letting guests share everything from their excitement for an upcoming trip to the favorite moment of their stay with friends and family, tracking all traffic back to the hotel website. As guest networks are full of like-minded individuals often with similar tastes in travel, the platform is the perfect fit for independent and boutique properties like Adrift seeking to reach the right guest.
"Adrift Hotel have captured some of the most aesthetic and inspiring guest stories we've seen," said Deborah Moses, Senior Director of Sales, Americas at Flip.to. "Most importantly, they're real experiences from actual guests. They're aspirational, but also attainable, which truly resonates with the audiences of future travelers they attract."