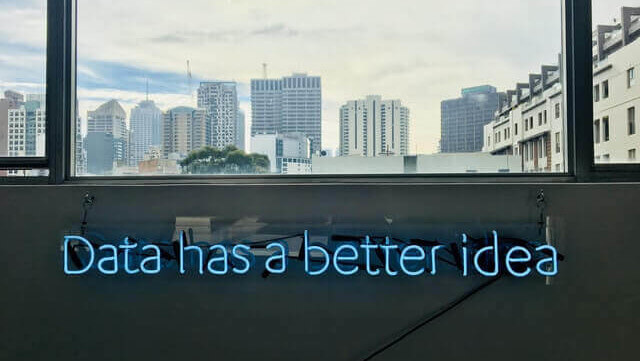 You may wonder why, in fact, hotel guest data is so important?
NB: This is an article from Mews
It's at the heart of any sales or marketing campaign, and in order for your campaigns to create impact, you must be able to reach as wide an audience as possible. It also allows you to personalize your marketing campaigns based on guest preferences or type of traveler. The more targeted your campaigns are, the more successful they will be, and data is crucial for this targeting.
Types of hotel guest data and best strategies to collect it
There are many types of hotel guest data, which can help guide your hotel towards maximal profitability. But how do you collect it?
Contact information
Contact information comes in the form of names, addresses, phone numbers, and email addresses. This information can be collected at the time of making a reservation or during check-in. Online check in is a particularly good way to ensure you have accurate contact information because guests are in charge of inputting their contact details directly. You can also collect this information by creating valuable content that people are willing to leave their contact information in exchange for being able to download the content.
Whether it be a travel guide or a guide to the best restaurants in town, all of these contents can serve as a hook to entice people to leave their contact details behind. Another way to capture contact information is via social media campaigns, contests or giveaways. Find out more about social media marketing strategies.
Historical data
Historical data is particularly useful in the case of loyalty members or past guests. Historical data could be how often guests stay with you, their average daily spend, trip type, the type of room they tend to book, and length of stay. This will help you to better target your promotions. You can collect this information using your PMS insights as well as through forecasting.
Preferences
Guest preferences are very important for personalizing the guest experience, but it's not always easy to capture this information until guests stay with you. You can do polls on social media, or ask preferences in pre-arrival communication or when guests check in. Capturing guest preferences will help you to better cater to guests during their stay with you, as well as more successfully upsell activities and services that will be of interest.
Demographics
Understanding guest demographics is crucial to ensure that guests receive the right communication and in the case when they are not guests yet, it will help you understand how to better nurture the lead. Important demographics could be nationality, age, sex, family size, marital status and more. The key behind understanding demographics is to better target your messaging and offers. You can capture this information any time a guest has to fill out a form, for giveaways or when a potential guest fills out a reservation request.