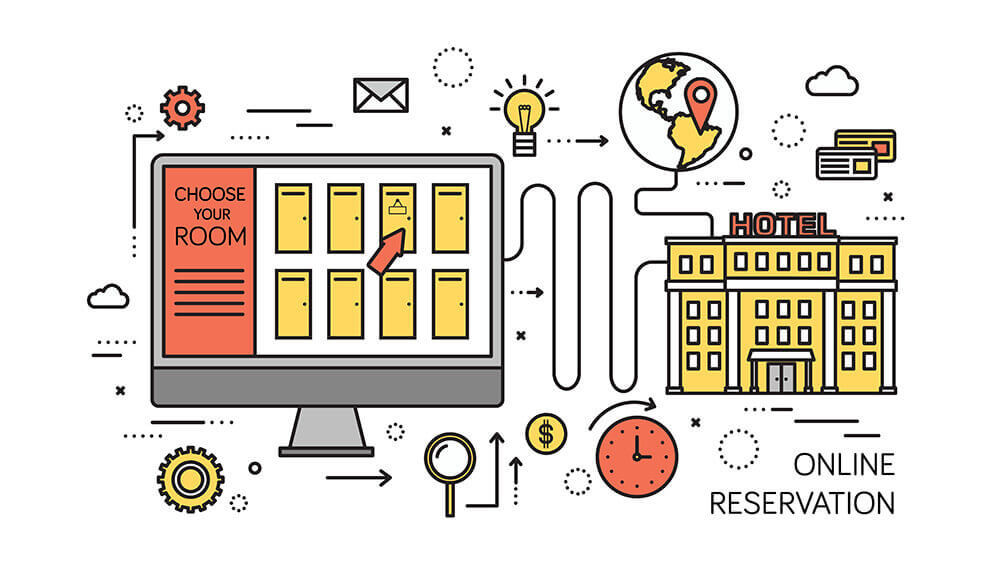 An unhealthy booking ecosystem is slowly emerging in the hotel meetings sector – and it needs to be stopped.
The hotel meetings sector is going from strength to strength, with some regions of the world seeing dramatic growth in the meetings business. In Asia, for example, sales and team meetings are growing more than 20 percent year on year, according to American Express Meetings & Events.
NB: This is an article by Matthew Stubbs, CEO of BookingTek
But we need to make sure that as the hotel meetings industry digitalises and booking goes online, it doesn't fall into bad habits – especially the most dangerous habit of all: dependence on a single channel for digital bookings.
Digitalisation of hotel meetings
The hotel meetings industry is ripe for digitalisation. Some hotels are still taking bookings for meeting rooms on pen and paper, and others are managing their whole meetings business using Excel.
Launching instant booking online is increasingly what customers want and expect, as well as seeing real-time availability. It also makes life easier for individual events staff and teams. An online booking system that integrates with back-end data management systems enables hotels to pull out important information about top customers, build stronger relationships, and deliver a more personalised service.
It's a win-win for hotels and customers alike. And it's this opportunity that inspired me to found BookingTek in the first place.
An unhealthy booking habit
The booking economy that emerges in the hotel meeting business needs to be a healthy one. This means an ecosystem where customers can book through a variety of channels.
Different customers naturally prefer to book through different digital channels, and we should respect that. Loyal customers enjoy booking directly through the hotel's website or by phone. Other people want to compare options, and will always prefer to use an OTA. Yet others will want to book through their corporate events organiser. To accommodate the needs, preferences, and desires of these different audiences you need to help customers book in a variety of ways that are easy and efficient.
It also means that no single channel of bookings is overly dominant – a problem we have seen emerge in the bedrooms business. According to PhocusWright, the number of customers booking through intermediaries now stands at nearly 50 per cent. Nearly half of bedroom customers are now coming through OTAs.
This is unhealthy because it means that loyal customers who would otherwise have booked directly are now booking through OTAs, and handing over their valuable data to intermediaries.
Learning the right lesson
But how do we create this healthy ecosystem and tackle the bookings challenge?
In my view, the wrong lesson has been learnt from the bedrooms business. I hear some people say that OTAs and direct booking cannot exist side by side, or that hotels must accept that intermediaries will always dominate the booking landscape. I don't think either of those things are true.
Instead, I think the lesson is that hotels need to launch their own direct booking platforms first, and then list their facilities – whether that's bedrooms, meeting rooms, spas, or anything else – on a variety of OTAs at a later date.
Why? Because launching direct booking first gives hotels the time and breathing space to encourage their existing customers to book directly, and capture their data for the future. Once these loyal customers have been safeguarded, hotels can safely list on OTAs to reach new people and secure top-up bookings.
Once hotels get back in control, travel portals play a vital and valuable role in the hotel's growth strategy. For example, they provide access to younger customers who do not yet have allegiance to a single hotel chain; customers who want to search and compare hotels across many locations; or travelers who are unable to book directly because of language barriers.
Safeguarding your future meetings business
The risk in the burgeoning meetings industry is that hotels start to list their facilities on OTAs first, gifting their existing loyal customers to intermediaries and losing control of their customer base.
Intermediaries are already launching services for meetings, and they are targeting a global roll-out over the next few years. These services are attractive because they offer hotels the opportunity to short-cut the development of their own technology; take instant meeting bookings online from their existing customers; offer customers real-time availability, and reach a new audience.
But, this short-term gain is only temporary – hotels will lose out in the long-term. Hotels should safeguard existing customers first; otherwise, they risk a future where, in three years' time, the majority of their meetings customers come through OTAs. That's when commission fees start to rise, and hotels become dependent on a channel they have no control over. Hotels can't let this happen again.
Direct booking and OTAs will both play an important role in the meetings booking economy. The key is for hotels to get the order right. Direct bookings must take precedence, and launching a direct booking platform first is absolutely essential to safeguard their meetings business for the future.
Matthew Stubbs is CEO and Founder of BookingTek, a London and California-based tech company whose software enables hotels to launch real-time direct booking platforms for their meeting rooms and restaurants.