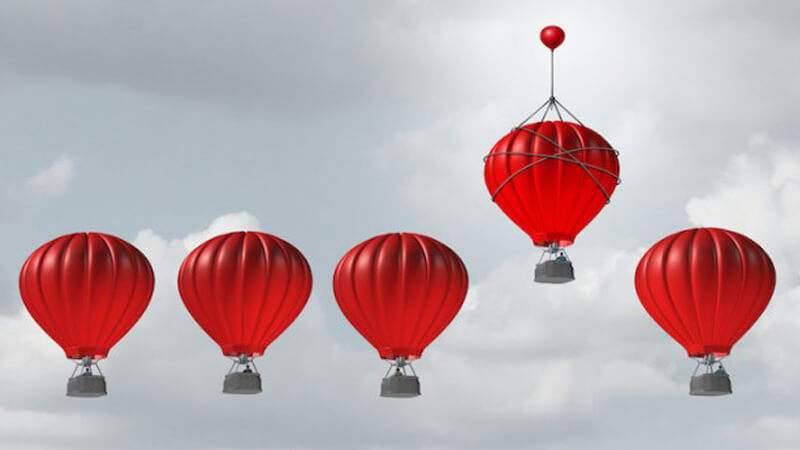 Depending on when you read this blog, the situation around the pandemic has probably shifted since the time of writing – and could easily change again.
NB: This is an article from STR
No matter what stage of the pandemic you are experiencing, however, this brief guide on six practical ways benchmarking can support your distribution strategy and revenue recovery will remain the same.
Subscribe to our weekly newsletter and stay up to date
1. Daily/weekly performance monitoring is now more important than ever
Benchmarking is the process of measuring the performance results of your own business against various segments of the marketplace – namely, the competition. In top-line benchmarking, hotels usually compare three key performance indicators (KPIs): occupancy, average daily rate (ADR) and revenue per available room (RevPAR) against both the overall local market (referred to as "industry") and a self-selected competitive set (commonly known as a "comp set").
Another useful metric to benchmark is total room demand for the market and its submarkets. This will help you understand the health of your marketplace and its return to pre-COVID levels. To do so, review the demand level of the current week versus the comparable week of 2019. The same type of analysis can also be performed with other KPIs.
Weekly performance is ever-changing, with some weeks reaching pre-pandemic levels and others falling behind the pace, which is a result of both historic and current traveler behavior. Examining daily and weekly data helps hoteliers stay abreast of the latest recovery trends and monitoring the often-minor changes in weekly performance provides a deeper understanding of which metrics are recovering fastest, and where opportunity for improvement exists.
Maximizing RevPAR will remain the winning strategy though, as balancing occupancy and prices often yields maximum revenue generated for the hotel. As we have seen, RevPAR is an accurate indicator of bottom-line metrics, which are not as widely shared for the purpose of benchmarking.
In this example, the hotel achieved a higher occupancy than its comp set while having lower ADR. This had proven to be the best strategy on that day, showing the highest RevPAR and therefore the highest relative revenue for the hotel.
It is important to note that higher occupancy tends to have higher variable costs, which could impact the bottom line even if RevPAR is higher. However, if there is a small difference in your occupancy vs. your competitors, this would be moot.
2. Learn your new guest segments
The mix of hotel guests has shifted significantly over the course of the pandemic, with hotels relying almost entirely on transient travelers. While internally monitoring a hotel's self-defined guest segment has long been a fundamental task for every hotel revenue-management professional, a view outside one's own numbers is even more crucial than before as hoteliers look to slowly rebuild group demand.
Segmentation data is a key piece of the benchmarking puzzle, and STR's benchmarking tools can help support you in viewing and understanding where you're at in the recovery cycle. For instance, STR benchmarking tools compare subject property segmentation against the competition and local market. It is also important to measure how much of each demand type is flowing back into the market and at what price level.
At the time of writing, leisure travelers remained the primary source of demand, although business and group demand have shown some rebound in recent months. Weekend demand has been nearly normal, and while weekday demand has improved, it remains substantially below pre-pandemic levels, which can lead to staffing issues. Our segmentation data is the solution in this regard, as groups tend to book further out than transient travelers. That long-term view is reflected in group ADR, as groups negotiate rates well in advance of events, meaning that hotelier confidence, or lack thereof, sets group rates for the next 18-24 months. Segmentation analysis is imperative for upscale, upper upscale, and luxury hotels that depend on a healthy demand mix. While vaccination rates continued to climb worldwide, new COVID-19 variants always bring the potential for event cancellations. In certain parts of the worlds, we are likely to see a continued lack of group demand with event planners booking later in 2022 and beyond.
Share this information with your sales team and fight together for your fair market share.