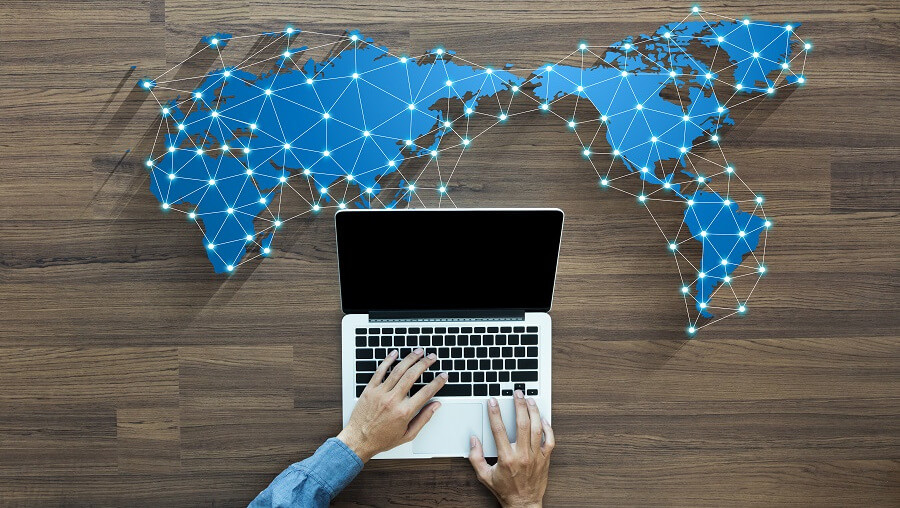 The nature of hotel distribution was already changing in the years leading up to 2020, with an emphasis on diversification and tech-led business strategies.
NB: This is an article from SiteMinder
COVID-19 only accelerated the need for agility, with the motivations, behaviours, and preferences of travellers shifting indefinitely.
With diversification so high on the agenda again, wholesalers represent a door being reopened. Despite being a polarising entity within the industry, the new narrative around wholesalers could be one of opportunity for your business.
Subscribe to our weekly newsletter and stay up to date
Wholesalers traditionally viewed as a double-edged sword for hotels
As with most 'middlemen', wholesalers are regarded by suppliers as both a boon and a pain.
Some will deal only in rates intended for packaged distribution, some may sell rooms only, and some are even limited to certain property types or travel markets.
There's a few reasons hotel groups have always maintained a relationship with wholesalers:
No stone is left unturned in terms of getting inventory in front of as many eyes as possible
Many specialised in providing access to a wide range of markets, as well as hard to reach markets
Hotels could more accurately forecast their occupancy patterns when in contract with a wholesaler, and sometimes be paid in advance
But also a few factors that made them a difficult partner…
There has been a degree of uncertainty about where the inventory ends up after the hotel has sold it
The more hands inventory passed through, the less control there was over rate parity
Low net rates required by wholesalers and static pricing could limit profitability
Hotels could be undercut if a wholesaler 'unbundled' inventory expected to be sold as packages
So is there anything new to know?
Industry shifts that are meeting the challenges
Some of the advice coming out of the industry is:
To start considering niche demographics and guest profiles while the market recovers
Double-down on improving distribution networks
Create an online presence that expands booking potential
Alongside this, the prevailing view emerging from the pandemic is that wholesalers are adopting more responsible practices, with greater transparency and less fragementing of purchased rates.
New Hotelbeds CEO Nicolas Huss echoed these sentiments when he spoke to Travolution recently.
"We have to constantly evolve our technology against the best in the industry and also look at it market to market to try to understand what we need to do to be better."
A market trend towards last-minute bookings also means hotels need to be more flexible in how they fill their beds, allowing Hotelbeds to take a more granular approach to their partnerships.
"This gives us an interesting way to position ourselves with our hotel partners", Huss said. "On some days of the week they will be fully booked, but on others they will need our help.
If you have a lot more last-minute bookings, that requires changes in terms of flexibility and you need to be able to support that."
This, coupled with the ability to manage negotiated rates dynamically with hotel commerce platforms, makes wholesalers a very real proposition for hoteliers looking to bounce back from a very tough couple of years.
Skift has also reported the $50 billion worth of rooms sold through bedbanks by hotels pre-pandemic is likely to grow in the future, now that the wholesale marketplace is being cleaned up with the help of advanced technology solutions.
Noting that the pandemic created a customer base that favours last-minute travel reservations, there's a pressing need for hoteliers to abandon manual B2B distribution business if they want to keep up. Coupled with this is the traveller protection that comes with booking packaged holidays, increasing bookings via traditional channels sales and making wholesalers an attractive proposition once again.
Why your business needs digitisation and dynamic wholesale rates
Basically, a lack of real-time connectivity makes it very difficult to respond to the new traveller preferences. Adopting tech offers valuable automation and saves countless hours of labour.
When it comes to dynamic rate management, it means the static rates you used to sell to wholesalers don't have to stay that way. You have more freedom to respond to market demands and fluctuations.
Dynamic rates can start low and increase as the booking window closes, meaning early bookers can get the best deals and hoteliers can build their occupancy with longer lead times, while earning greater profits from last-minute bookers.