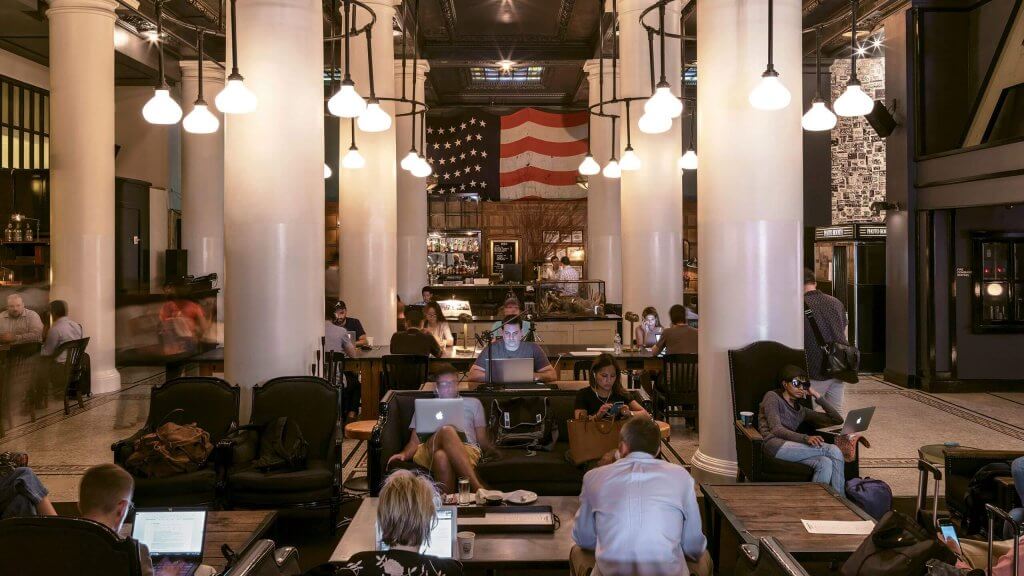 From the beginning of the pandemic, it was clear that group and business travel would be among the last relics of normal life to return. Now, with Covid-19 resurgent both in the U.S. and much of Europe, the hospitality industry is bracing for a potentially long winter without an opportunity to cater to travelers seeking meeting and event venues.
To recoup some of their business revenue, both Hilton and Marriott have rolled out what they're calling "work from anywhere" products—day rates aimed at business travelers, offering a desk, internet access and a quiet room. More specifically, these programs are aimed at independent workers who might be sick of looking at their wallpaper.
It's also a chance for a brand like Marriott to market a new product and earn a headline at a time when advertising budgets have been deeply slashed.
Subscribe to our weekly newsletter and stay up to date
"If people come hang out at a Marriott, they might start saying the word more, and maybe when they book their vacation or business travel Marriott's top of mind," said Scott Graf, global president of meetings and events for BCD Travel, a b-to-b travel management brand. "They do it for relationship development and brand enhancement."
While any hospitality brand would rather be operating a full hotel over a collection of underutilized guestrooms, the pandemic has offered hotels an opportunity to test the waters with new products, troubleshoot the purchase path, and gauge whether there's actually an audience for them.
"I don't know what kind of volume we're going to get, but we believe these all represent new demand patterns and new revenue opportunities for the hotels," Peggy Fang Roe, Marriott's global officer of customer experience, loyalty and new ventures, told Adweek when the products were announced.
Meeting spaces could be the next offering by these brands, according to experts, should rooms-as-offices take off.