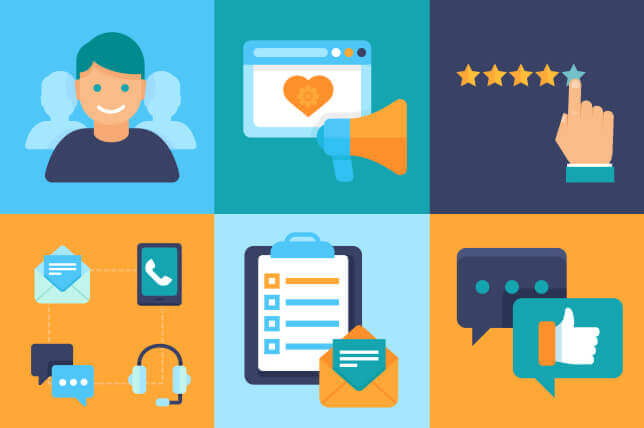 There are very few factors that are more important today than the online reputation of your hotel. Without an established and positive reputation on the web, where most travellers are doing their trip research and booking, your hotel won't capture the amount of reservations you need to run a successful business.
NB: This is an article from SiteMinder
Obviously a big focus for maintaining your reputation is through managing your online reviews. It's no secret that the quality of your customer service should be prioritised and you need to respond to online reviews as regularly and efficiently as possible.
Reviews are a good way of advertising your hotel's best traits for free. The more friendly reviews you can encourage, the more cost-effective your marketing can become.
One thing to make this process a lot easier is to increase the number of guests you have subscribed to a loyalty program.
The more loyal customers you have, the more positive your reviews will be on sites like TripAdvisor.
Creating your hotel loyalty program
The good news is that you probably already have a number of loyal customers.
These are the people who like to holiday to the same location and prefer to book the same hotel every time, or they're business travellers who frequent the location and always choose the hotel that best meets their needs for convenience and comfort.
Acknowledging these guests is important and by rewarding them it will only strengthen your relationship and increase their inclination to recommend your hotel.
The most common loyalty system involves the accrual of points which guests can build up and then redeem for various benefits. However, there is no restriction on what kind of loyalty program you wish to install, as long as it rewards your long-term customers and helps to positively influence your hotel's reputation.
It's important to do your research though.
It's been revealed that 20% of the participants don't join loyalty programs because the offerings simply don't interest them, while 61% are interested in being able to choose their own rewards. Remember that every traveler is unique and personalisation is key.
What impact will your loyalty program have on hotel reputation?
People love to share good news and in travel especially, people love to make recommendations. Your loyalty program will increase the chances of your regular guests bringing new guests right to your doorstep.
The more a customer feels they're being given great value, the more likely they'll want to share it with those around them, including to other travellers online.
At the same time, perks and rewards should not replace customer service. Guest satisfaction must be high throughout their stay, otherwise a rewards program may feel like a bribe and it won't be enough to garner a positive review or return stay. Use amazing guest experiences to entice travellers to join your loyalty program, not the other way around.
Prioritising is the key to maintaining service levels and growing loyalty
It's impossible to please everyone perfectly. Some customers simply enjoy complaining and when they've paid their money, they probably have a right to. However, your hotel needs to separate what will hurt your reputation, and what will enhance it.
Guests could take issue with any number of things; from a chip in a tile, to the light saturation in their room. A review stating there was dust on the windowsill won't raise an alarm bells for other travellers, but one saying the breakfast was horrible will.
To keep guests satisfied and your online reputation intact, you need to make sure the majority of your time and effort is going towards the most important issues. This goes for inside the hotel, and also when you respond to online reviews.
Time is precious in this industry, and you need to spend it seeking the biggest benefit for your business.
Ultimately, loyalty and reputation go hand-in-hand. The better your reputation, the more inclined people will be to join your loyalty program.
Managing both of these will prove an effective method of driving more direct bookings to your hotel.
The best thing you can do is always show your guests you value their opinion and are working hard to meet their specific and personal needs.