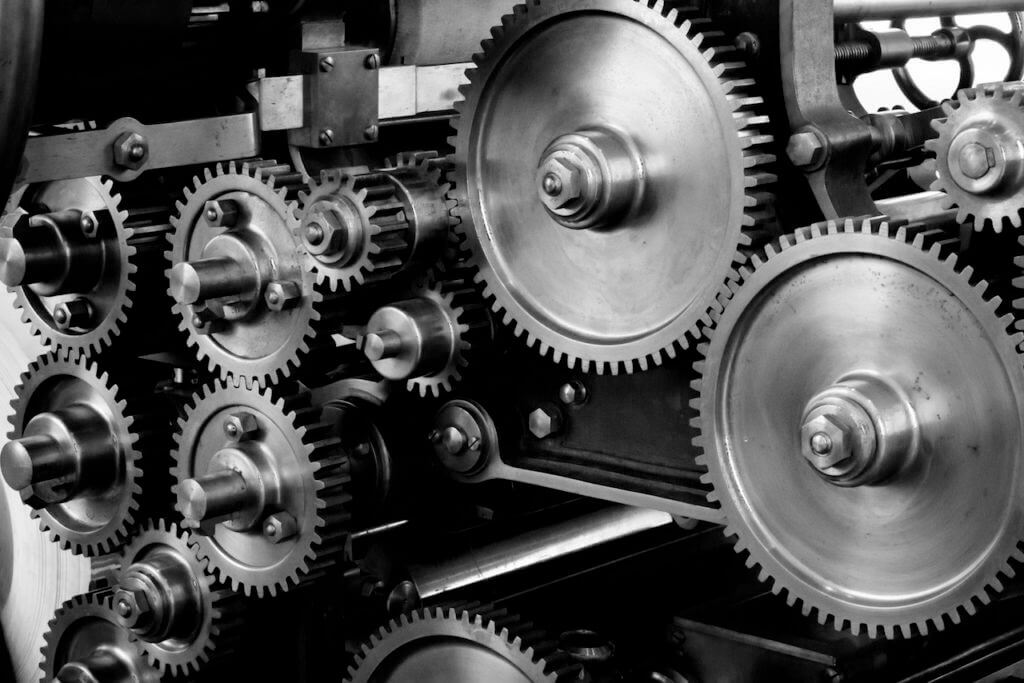 In the hospitality world, a hotel's ability to remain ahead of industry trends can — in many ways — make or break its ability to appeal to new travelers, as well as maintain long-term guest loyalty.
NB: This is an article from iVvy
As guest expectations and operational demands continuously evolve, it becomes increasingly important for hoteliers to invest in the right technology to support their infrastructure, staff, and guests. So, the question becomes, are you setting your hotel up for long-term success, or are your current systems in need of a technological makeover?
This becomes especially important when we look at the group booking segment, which has notoriously lagged behind in much-needed process updates. However, with an onslaught of digitally-savvy planners and millennial travelers with a penchant for unique experiences and venue space, hoteliers can no longer ignore the demand for a more streamlined group booking segment.
With this in mind, we've compiled 7 sure-fire ways to know if your current group booking system is outdated:
1. You spend all your time responding to unqualified RFPs
What's worse than a heaping pile of RFPs that your sales team may never even sort through in time? A heaping pile of unqualified RFPs, detracting your sales team's valuable energy and resources away from those RFPs which are, in fact, viable and profitable.
In fact, experts note that the average win rate for RFPs less than 5%. This means that, for every 20 proposals the average vendor sends, only one will be successful. If members of your sales team are investing 20-40 hours a week into each RFP response, that represents a detrimental amount of wasted time, resources and money.
With the right technology in place, your property can publish live availability, amenity offerings, package details, property rules and more to give prospective planners all the information they need to effectively vet your venue space before sending through an RFP. This benefits planners and sales staff alike, ensuring no one is wasting time on a lead which is, ultimately, not the right fit.
2. You don't have a centralised way to manage leads and proposals
Ask yourself — Does your booking process empower your group business or is your sales team in a perpetual state of catch up?
Gone are the days of manual RFP processes and unanswered email chains. Or, at least, that is the way it should be. Without the right venue management system, your sales team will continue to drown in paperwork instead of focusing on guests and growing your business. Technology can help improve their response time to RFPs and planner inquiries and empower your team to truly stay on top of (or better yet, ahead of) leads/communications and effectively market your venue space. Look for a venue management platform that enables instant quotes, centralised communications, and automated processes, to ensure the sales process is streamlined and efficient.
3. You're still using spreadsheets for reporting, forecasting, and tracking
How can you expect to improve your process and drive sales and occupancy without the help of data-backed insights and overviews? Your venue management system should, not only, streamline the actual booking process – but should provide your team with dashboards, reporting, forecasting and analytics to better understand and predict demand and performance at a glance, any time.
4. You don't have revenue management capabilities to optimise sales and profits
It's one thing to simply generate group business revenue; it's another to maximise it. And how can hoteliers maximise their revenue? By selling the right room or package, to the right group of guests, at the right time and at the right price.
In order to account for this within revenue planning and sales forecasts, hotels require the support of technology that allows them to interpret group booking demands and overall booking value (how much revenue potential that particular event has to the hotel). Truly insightful revenue management strategy will not only help to stabilise group business occupancy throughout the year but will also maximise revenue potential, encourage direct group bookings that complement your transient business and drives profits.
5. Your marketing to groups and events customers is complicated and sporadic (at best)
Hospitality marketing today is all about personalisation — which calls for targeted communications, offers, upgrades and attention to detail across each touchpoint with prospective guests and planners. If your marketing for groups and events is sporadic and impersonal, it's likely not as effective as it could (or rather, should) be.
Your hotel venue management system should include a user-friendly, built-in email and SMS marketing capability powered by data-driven platform. With tailored communications and intelligent marketing becomes easy. This allows sales teams to better connect with planners, confirm bookings, establish loyalty and generate revenue.
6. You don't offer online bookings for your groups and events
If seamless, online booking exists for transient business, shouldn't it also exist for group business? Reducing the dependency hotels place on 3rd party sites (OTAs) has become especially important, as OTA platforms have increasingly gained in popularity and captured 39% of the US online digital booking market as of 2018. Forecasts expect this trend to continue, reaching 41% market share in the US for OTAs in 2020. Considering commissions can reach as high as 30%, hoteliers are feeling increased pressure to compete with 3rd party platforms and win business back through the direct business process. Of course, if an OTA offers a seamless, mobile-friendly digital booking process (which appears to be what the modern guest and planner crave) and a hotel website doesn't have that same technology in place, they are at a notable disadvantage.
Enabling direct group bookings with an online platform that appeals to modern guest and planners' desire for instant gratification and digital efficiency can help to increase conversions, encourage a self-serve environment and enhance guest loyalty.
7. You haven't gone digital (3D tours, packages, booking widgets, mobile-optimised cloud-based system, etc.)
It's no secret, we've entered the digital age — so don't leave your booking system behind. Digital planners and travelers expect a digital booking experience, with 3D virtual tours, packages, booking widgets and ultimately, a fast and efficient mobile-optimised process.
Similar to the automated refinement of the traditional RFP process, offering robust digital features empowers prospective planners and guests to be more self-serving and efficient in their venue research, to reduce the manual, operational demand on your sales team. Suddenly, your sales aren't limited to the hours and capacity offered by your sales team — rather, your group booking segment becomes a 24/7 revenue opportunity.
So, what do you think? Is your sales and catering venue solution ready for a digital upgrade?