This weekend I was looking for something fun to do as a family for Mother's Day, and I decided to check for same-day hotel stays in some nearby staycation towns. Of course, I was at a tee-ball game, so I had to do this research on my phone.
NB: This is an article from Koddi
When I opened Google on my mobile browser and did a quick search for "hotels in Glen Rose, TX," LocalUniversal gave me all of the usual suspects, but I noticed a slightly modified experience.
What's New?
Google is now experimenting with carousel scrolling for the top four positions. This was pretty different from what I was accustomed to seeing, and I didn't quite know what to think about it. Previously, you would see all four top positions in a visible list. But now, depending on your device, you will only see one and a half ads until you scroll your results list to the right. After you swipe to the furthest right position, you get the option to click "More" which will take you back to the normal experience.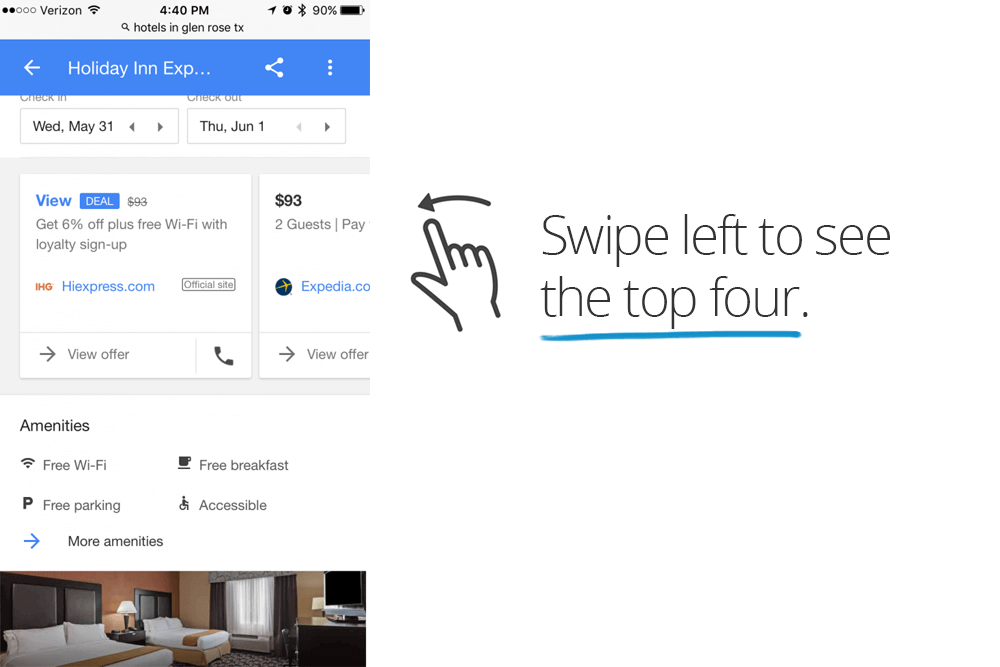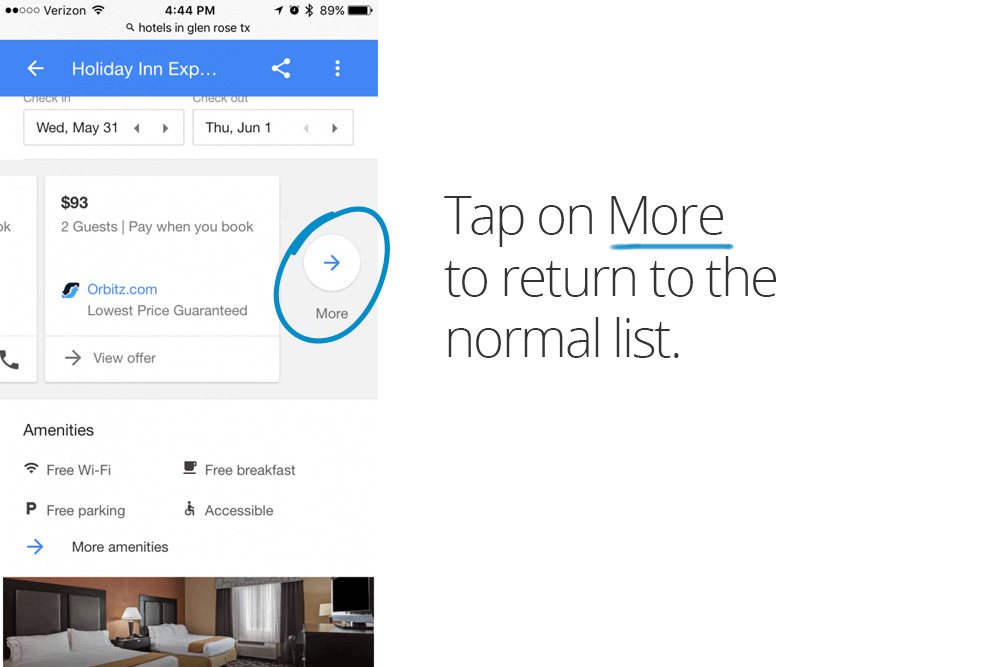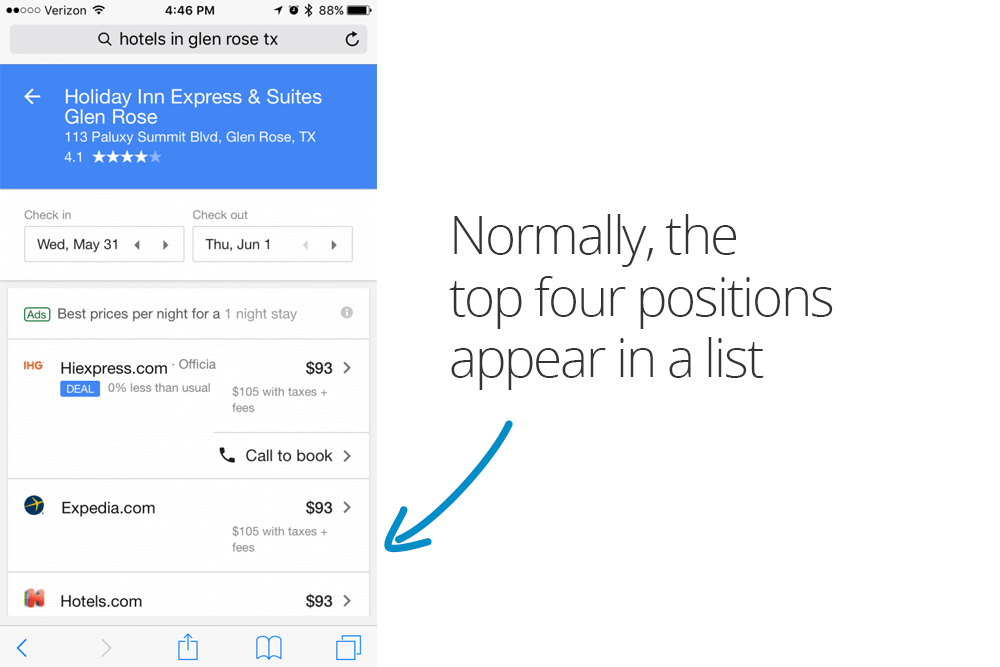 Though we don't know exactly what this change means, it's safe to assume that Google is running an experiment for the mobile version of Hotel Ads. We often see Google implement tests before widely releasing new features or altering the user experience. One recent example is when their trial of adding two additional positions to LocalUniversal and MapResults proved to be successful, and it is now part of the Google Hotel Ads experience. This time around, they could be simply trying out their familiar card-style interface in a new location.
How does this affect mobile advertisers?
This experiment could reduce impressions for lower ranking properties and may lead to a higher click volume on first position properties. This means that being in Position 1 is even more crucial, and we may start to see impression share drop for Positions 3 and 4 since they are hidden from users until they swipe left. For Koddi users, finding these properties is very simple and I would pay close attention to impression share and average rank on mobile, especially with default date shifts with hotel proximity to users. In the next few weeks, I think we can expect some moderate adjustments to the overall Google Hotel Ads experience as this new experiment gains or loses traction.